I became insane with long intervals of horrible sanity.
Edgar Allen Poe
The trouble with fighting for human freedom is that one spends most of one's time defending scoundrels. For it is against scoundrels that oppressive laws are first aimed, and oppression must be stopped at the beginning if it is to be stopped at all.
- H. L. Mencken
Many people would sooner die than think; In fact, they do so
-Bertrand Russell
What I have been telling you, from alpha to omega, what is the one great thing the sigil taught me โ€" that everything in life is miraculous. For the sigil taught me that it rests within the power of each of us to awaken at will from a dragging nightmare of life made up of unimportant tasks and tedious useless little habits, to see life as it really is, and to rejoice in its exquisite wonderfulness. If the sigil were proved to be the top of a tomato-can, it would not alter that big fact, nor my fixed faith. No Harrowby, the common names we call things by do not matter โ€" except to show how very dull we are ...
-James Branch Cabell
May 17, 2014 - 12:37 p.m.
By Hook or by Crookston a Spinnng Devil
I have tons of things to do today so of course I'm getting a late start. Last night this entry was brilliant in my head. I somehow doubt it will end up that way once it's in words.
I had to go to school yesterday to pick up one student's test. That was a huge waste of time but there was nothing I could do. Now I can start grading in earnest. Well I can once finish what's important, writing this.
From school I went to Jalopy to see Spuyten Duyvil and Joe Crookston. The show was at 8:00 but as I was doing merch I wanted to get there at 7:00. I in fact got there closer to 6:30 but I didn't mind that. My emotional state has not been good and I knew it would be better if I were around friends. Thanks to traffic I actually got there before Spuyten Duyvil but I talked to Lynette who owns Jalopy and Joe and Elisabeth. Elisabeth is Joe's well people. She does all the thing that a musician's people do for Joe.
There was some mix up about the show time. It was supposed to be at 8:00 but Jalopy tweeted that it was at 9:00. I of course preferred the earlier time. Jalopy is not easy to get home from.
I had one of my usual great talks with Joe. The signal to noise ratio when we talk is absurdly high. We don't talk often but there's a lot of content when we do. He asked mw what I wanted to hear and did my usual freeze. Luckily for me he played the songs I wanted to hear anyway.
Spuyten Duyvil has a new member, Meredith Rachel on fiddle. I saw her sitting on one of the pews and felt that I should know her as she clearly belonged there. I didn't ttill we ere introduced. I asked Beth my usual question when one of my bads adds personnel, 'You told her that part of being in the band is that she has to like me, right?" Not that I'm insecure or anything. I just lie to hae these things set out clearly from the start. I like her so that's a start. She's a Brooklyn Peep, not from the frozen arctic wastelands like the rest of the band. That's lower Westchester for the uninitiated.
Which show should I go to?
One of the best things about the show was that Joe and Spuyten Duyvil played together for most of the night. Here they are rehearsing Red Rooster


Joe starts his shows offstage and off mic. Yesterday was no exception even though he was joined by the band. They stood in front of the stage. As I was in the first row they were right in front of me.

Mark and Joe

Meredith

Beth
Joe is as great a songwriter as I know but he started with covers. He has great taste in songwriters too. He did Radio Song by the Felice Brothers, Speed of the Sound of Loneliness by John Prine and Mercy Now by Mary Gauthier. I was just talking to Noah about the Felice Brothers and John Prine so I had to text him to let him know. I love when the world is small.
It's not secret that I haven't been happy of late. I don't have the thing I want most. But if I want to go back to being a cheerful hobbit, what I consider my natural state I have to appreciate what I do have. As I was singing along to the Mary Gauthier I appreciated how lucky I am to be able to appreciate the music like that. Ages ago I tried to explain to a friend why I love it. He just couldn't feel it the same way. Not that song, any music. It did not transport him to another, better world as it does me. It got me thinking of other things that I appreciate. That's a good way to feel better. And you know what? Just because don't have what I want doesn't mean I'll never have it. The horse might learn to sing.
Joe Playing Slide

Beth Looks On

Banjo!

Dueling Fiddles
I should have videoed a song Joe did with Spuyten Duyvil … but as we all know I'm an idiot and didn't. But I did video the one song I wanted to. The problem is that I didn't clear it with Joe before I posted it. It came out well so he should be fine and if not he owes me one for reasons I'll get to later.
Joe has all these brilliant moving serious songs that everybody is in awe of. But he also has some songs that are as funny as all hell and know what? They are just as brilliant and meaningful. This is Crazy in Love

That captures what it's like to be a human being. We've all known people like that. We've all been people like that. Joe gets us to see that and to laugh at the same time. That's high art.
So why does Joe owe me? When he did Red Rooster in the second set he told about the guy that told him the true story of the drunk roosters. When the guy who is old enough to have been around during prohibition sees Joe he gets up during the show and does the drunken hippie rooster dance. Joe said he sits "right about where Gordon is sitting" and then suggested .., strongly that I do the same. So during the third verse or so I got up and danced like a drunk hippie rooster. Joe knew I couldn't say no. Dancing is not one of my skills but comedy is and my being bad is funny.
I actually danced again at the end of the show when Spuyten Duyvil did Shady Grove. The difference is that I had moved to the back to do merch and I was going to say that nobody could see me. But that's not true. Katherine had arrived late and was sitting back there and she saw me and joined me. But I don't think anyone else who wasn't in the band saw. If I'm doing merch for a band that has music you can dance to and I'm in the back if you turn around you'll see me dancing. I've done it for the Kennedys and Katherine's band Bobtown many times.
Do I need to write about how much I love Spuyten Duyvil? I don't think I do. I see them often enough that I'd be nuts if I didn't love them. This was my first time seeing them with Meredith and she can win that gold fiddle from the devil.
After the show and closing out the merch I was able to get a ride back to Borough Hall from Don, a friend of Joe's. That helped but it still took forever to get home. The
stops at Atlantic and the
ends at Franklin where I had to switch to the shuttle bus. It was almost 1 AM When I got home.
Now I really have to get going. I think I'll make a bagel breakfast sandwich for breakfast. I just have to decide if it will be with Taylor ham or sausage. I'm such a good Jew.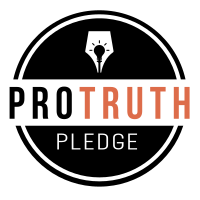 I signed the Pro-Truth Pledge:
please hold me accountable.







Memories: Not that Horrid Song - May 29, 2018
Wise Madness is Now In Session - May 28, 2018
The NFL and the First Amendment - May 27, 2018
On The Road Again - May 26, 2018
Oliver the Three-Eyed Crow - May 25, 2018



creative commons
This work is licensed under a Creative Commons Attribution-Noncommercial-Share Alike 3.0 License.
Horvendile May 17, 2014




Follow on Feedly