I became insane with long intervals of horrible sanity.
Edgar Allen Poe
The trouble with fighting for human freedom is that one spends most of one's time defending scoundrels. For it is against scoundrels that oppressive laws are first aimed, and oppression must be stopped at the beginning if it is to be stopped at all.
- H. L. Mencken
Many people would sooner die than think; In fact, they do so
-Bertrand Russell
What I have been telling you, from alpha to omega, what is the one great thing the sigil taught me — that everything in life is miraculous. For the sigil taught me that it rests within the power of each of us to awaken at will from a dragging nightmare of life made up of unimportant tasks and tedious useless little habits, to see life as it really is, and to rejoice in its exquisite wonderfulness. If the sigil were proved to be the top of a tomato-can, it would not alter that big fact, nor my fixed faith. No Harrowby, the common names we call things by do not matter — except to show how very dull we are ...
-James Branch Cabell
December 21, 2014 - 12:22 p.m.
The Magic's in the Learning
I went out last night, that will help me write this. Funny how recently I haven't been doing stuff. Last night I did. I traveled to the frozen tundra of Hastings-on-Hudson, what NYC people call Upstate New York, to the Common Ground Community Concerts to see The Lords of Liechtenstein. They were the headliners for a charity fundraiser featuring young local performers, teens and preteens. I actually got there before they did because Carter, the Emperor of Westchester Folk, has to pick me up at the station before he starts setting up for the show. So I help do that. I'm the merch guy and volunteer without portfolio when I go. I did the highly skilled job of setting out chairs. Oh and I called Dan to find out what kind of pizza to order for him and Noah as the musicians got fed. See I'm useful.
It's a show that I don't spend all my time in the room where the music is. It had already started before the Lords, Dan and Noah, arrived so I came out to set up there merch. But their sister Autumn had already done it. Their parents were there too. It was a family affair. their shows often are. I love them all.
The kid that I saw that impressed me was Zach Unger. He's 11 and played guitar and sang. One of the songs he did was "Hey Soul Sister." You haven't lived till you've heard an 11-year-old sing "So gangster, I'm so thug."
There was one amazing snack, brownies with oreos embedded in them! This needs to be a thing. Find the recipe, bake them, then give me some. Remember there is no higher purpose in life than giving me chocolate.
It was an odd audience. People went in just to see their friend or family member then left. But it raised money for a good cause. I bet there was brownies left over. I should have found out and eaten some. Yes I'm obsessed. It's chocolate
I watched the Lords with their family. I think this was the first time I saw Noah at the Piano.
Of course now to keep peace in the family I have to show Dan.
If I didn't do that Dan would be saying "Gordon always liked you best;" to Noah.
I see them all the time and they did a song new to me! That's always good. Didn't you always want to hear a funny song about the Jonestown massacre. You didn't know it but you did.
They said they were going to do a cover and asked the audience who they wanted to hear, John Prine or Bowling for Soup. Guess what I said. come on guess. Nope it was Bowling for Soup, they are great but I don't know them that well. Hey they do the Phineas & Ferb theme song so you know they are great. The Lords did 1985.
Here's a slideshow of all the pics.
I love seeing the Lords win over a new audience. It's fun watching the teen girls swoon and I love hearing them laugh at the right moments. The great thing about doing humor is that you get an immediate reaction. You know when something funny works, people laugh. If you do a serious song and people are quiet you don't know if they are moved or bored. I will close my eyes if either happens.
I took the Metro North up there but as often happens Michael and Star, Dan and Noah's parents drove me home. I don't live that far from Dan. That makes my life so much easier and I get good company.
What did I want to tell you about talking to Katrina last night? It was something about me being an idiot. Oh right. We started talking late and as I like to do when talking to someone before I go to sleep I turned off the lights and climbed into bed I almost always use my ear buds when using my phone as smart phones suck as phones, the shape is wrong I also had the charger plugged in as the battery was low. So the first stupid thing I did in the dark is getting everything knotted together. I had to tell Katrina to hang ou as I disentangled myself. I was very tired when we hung up and I couldn't find my phone. I had trace the earbud wire. The phone was on my chest. I really am an idiot.
When I woke up this morning I put on John Platt first thing and he was introducing a song by Amy Speace. It's always good to wake up to a friend singing.
Last night two police officers were shot in Brooklyn a few miles from me. You can read about it here; Two N.Y.P.D. Officers Are Killed in Brooklyn Ambush; Suspect Commits Suicide. It's tragic. It's tragic when anyone is killed and more so when they are targeted for nothing that they had done. But as you can read it was the work of a disturbed man who also shot his girlfriend. Yet look what the head of Patrolman's Benevolent Association said.
"There's blood on many hands tonight; those that incited violence on the street under the guise of protests, that tried to tear down what New York City police officers did every day," the head of the Patrolmen's Benevolent Association, Patrick Lynch, said outside Woodhull Hospital. He added, "That blood on the hands starts on the steps of City Hall, in the office of the mayor."
That is so disturbing and self-defeating. To blame this murder on the protesters and the Mayor is saying that he sees the mayor and all the people in the City who protested as enemies. Does he think the mayor and te protester made the killer shoot his girlfriend too? Does he think this will make people feel better about the police? I have done my best to see their point of view and I've said here and other places that I don't think the cops in Fergerson or Staten Island set out to kill somebody. These things are complicated and oversimplifying does not good. But that goes for both those who see the case as cops want to kill black people and Lynch who won't admit that there's a problem with cops killing black people. In any individual case there are doubts but when you put them all together the evidence is undeniable. To attack people protesting that is to say that you don't want to fix the problem. It' drawing a line and separating the world into us and them with the police not being on the same side as the people. I hope not to many cops take that position. It's also disturbing that when Mayor DiBlasio was paying his respect to the fallen officers cops showed their lack of respect for him by turning their backs on him.

It's Christmas, Chanukah, and Festivus. If there's a time of the year that people should be able to put aside their grievances and see the best in others it's now. You want to help? Smile next time you see a cop. Say something nice. If you're a cop make small talk with someone on your beat. Say something nice. Say Merry Christmas, Happy Holidays, or Whee Festivus John wished people a Happy Festivus at the end of his show. That made me happy. Make somebody else happy today, and tomorrow, and every day this holiday season, and every day of the year.

Today Terre Roche and the Caroling Carolers are making me happy. I'm going to join them and sing under the arch in Washington Square Park tonight at 6 PM. You should come. I missed many years but the first time I joined them was over 20 years ago. Sing and be happy and make others happy and make the world a better place.

And as today is the winter solstice and Christmas is like Solstice: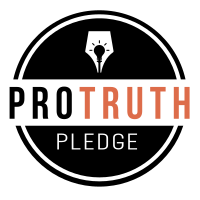 I signed the Pro-Truth Pledge:
please hold me accountable.







Memories: Not that Horrid Song - May 29, 2018
Wise Madness is Now In Session - May 28, 2018
The NFL and the First Amendment - May 27, 2018
On The Road Again - May 26, 2018
Oliver the Three-Eyed Crow - May 25, 2018



creative commons
This work is licensed under a Creative Commons Attribution-Noncommercial-Share Alike 3.0 License.
Horvendile December 21, 2014




Follow on Feedly