I became insane with long intervals of horrible sanity.
Edgar Allen Poe
The trouble with fighting for human freedom is that one spends most of one's time defending scoundrels. For it is against scoundrels that oppressive laws are first aimed, and oppression must be stopped at the beginning if it is to be stopped at all.
- H. L. Mencken
Many people would sooner die than think; In fact, they do so
-Bertrand Russell
What I have been telling you, from alpha to omega, what is the one great thing the sigil taught me — that everything in life is miraculous. For the sigil taught me that it rests within the power of each of us to awaken at will from a dragging nightmare of life made up of unimportant tasks and tedious useless little habits, to see life as it really is, and to rejoice in its exquisite wonderfulness. If the sigil were proved to be the top of a tomato-can, it would not alter that big fact, nor my fixed faith. No Harrowby, the common names we call things by do not matter — except to show how very dull we are ...
-James Branch Cabell
May 26, 2017 - 1:04 p.m.
Cole, Nakoa, Treacher, Watkins, and the Oxford Comma
No, I've waited too long to start writing now I have to rush through an evening with a musical doubleheader. I need to switch to anticrastination. It's not like this has even been about anxiety, the usual cause of me putting things off. I just got involved with nonsense. On further review the umpires have reversed the call, it was anxiety. The tightness in my chest cannot be argued with. This is what's wrong with instant replay, even when I'm pressed for time it slows down the game.
Even though that was off topic it wasn't a waste of time. That paragraph illustrates how my mind works as well as anything I've written.
The doubleheader was at Rockwood Music Hall Stage 2; Cole, Nakoa, & Treacher followed by Sara Watkins.
When I arrived at Rockwood I looked around for people I know. I spotted a familiar face in a stool up against the railing by the stairs as you come in. I said familiar, I didn't say I knew who it was. I don't see well and the light isn't very good and she was wearing a cap that covered her hair, usually a tipoff for me. My first thought was Sarah Jarosz. That made sense, Sara Watkins is her musical partner and I could see her getting there early to see the guys. Then I got closer and saw it was Kate Copeland. I would never have thought they looked alike but that was a combination of very different hair and Kate not looking quite like herself as she has screws holding her jaws together right now that subtly changes the shape of her face. They are coming out next week. They are also similar on a meta level as they are both beautiful brilliant musicians that are about the same age and play mandolin. Does this make me a bigot? Saying all mandolin players look the same?
I wasn't surprised that John Platt was there as he is Cole, Nakoa, & Treacher's biggest booster. He emceed the show. One comment on the band name. They call themselves Cole Nakoa & Treacher. I cannot accept that. There is no one named Cole Nakoa in the band. It's Brad Cole, Matt Nakoa, and Robinson Treacher. The commas are necessary and the Oxford comma is all that stands between civilization and utter chaos.
We were soon joined by Kathryn aka Kay, Glenn, and a friend to be named later. I watched the show standing between Kathryn and Kate. You know about me and Kat names. After the show started I spotted Gail and Shelley. I'm sure I'm missing people. I never mentioned John's wife Sheila. I got distracted by the comma controversy.
I've known Brad and Matt for ages, I've seen them both perform many times, I have somehow never seen a full set by the trio even though they did two John Platt's On Your Radars. One I had to leave early so just heard the start of their set and couldn't make the other one.
People compare them to Brother Sun and Crosby, Stills, and Nash, to my ears and brain they aren't like either, they have their own voice, or rather voices. There is a great diversity in their music. Some of it is the songs, some on who sings lead, they have very different vocal styles, and partly on what Matt's playing. He plays keyboard in both piano and organ voices, and electric guitar. Their music touches on folk, gospel, and rock. Which do you think I prefer? It's rock. They treat harmony the way I like best, it's much more than sounding pretty. It's not just 1-3-5. They play with it. They play with texture. They don't let it get old.
I loved standing between Kay and Kate. They are both people I can have intelligent conversations about music with. I like talking to people that know more than me. It's how you learn.
When the show was over they cleared the room and we went to the back room above Stage 3. That's when I ran into Gail and who else? There was somebody. I popped my head into the green room to say hi to the guys and get hugs. I have a question for my musician friends that have played Rockwood. Where were Sara and her band as they weren't in the Green Room I know. Is there a second Green Room?
I socialized in the back room for about half an hour. I ended up talking the most with Kate and Kathryn. I did get a nice talk with Matt and discussed The Budgiedome. I have to repeat something that Kate said to me. I told you she had screws in her jaw. I assumed you figured out that she broke it. She had more, they have been removing them as it healed. I asked if she had kept them as a souvenir. When I told her that I was disappointed that I didn't get to keep my gall stone she said I was a true eccentric. That's much better than being egocentric. I never try to be eccentric but the rest of the world insists on putting the center away from me.
Kathryn and I went back in for Sara and her band. I've seen Sara with I'm with her, Sarah Jarosz, and Aoife O'Donovan, Nickel Back Creek, and with the Watkins Family Hour but never on her own. When she did a Nickel Creek song I took Chris Thile's mandolin part. God's truth. Ask anyone who was there. Of course, so did everyone else. She asked the audience to sing it. But now you know if you need someone to cover for Chris Thile give me a call. I'll ask for a lot less money for him. Sarah with an earthiness that reminds me of Emmylou. I like it best when she fiddles. I always like it best when a fiddler fiddles. She also played guitar and ukulele. Her stage manner was delightful; there was no artifice or if there was she was so good it looked like there wasn't. That's one of the things I had talked to Kate about, musicians that have so much affect you can't tell who they really are. That's not Sara.
I knew Fred was at the show but I didn't see him. I figured he was upstairs. I was downstairs at the far end of the packed room from the door so it took me a long time to get out. On the way, I ran into Marty but didn't see Fred. I gave him a call but he was probably already in the subway. He called back when I was waiting for my train. It's not like I don't see Fred often.
Now I have to get ready to go to therapy. I might have another musical double header tonight. I'll let you know if that works out. I have to check the timing.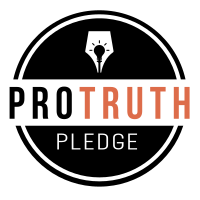 I signed the Pro-Truth Pledge:
please hold me accountable.







Memories: Not that Horrid Song - May 29, 2018
Wise Madness is Now In Session - May 28, 2018
The NFL and the First Amendment - May 27, 2018
On The Road Again - May 26, 2018
Oliver the Three-Eyed Crow - May 25, 2018



creative commons
This work is licensed under a Creative Commons Attribution-Noncommercial-Share Alike 3.0 License.
Horvendile May 26, 2017




Follow on Feedly