I became insane with long intervals of horrible sanity.
Edgar Allen Poe
The trouble with fighting for human freedom is that one spends most of one's time defending scoundrels. For it is against scoundrels that oppressive laws are first aimed, and oppression must be stopped at the beginning if it is to be stopped at all.
- H. L. Mencken
Many people would sooner die than think; In fact, they do so
-Bertrand Russell
What I have been telling you, from alpha to omega, what is the one great thing the sigil taught me — that everything in life is miraculous. For the sigil taught me that it rests within the power of each of us to awaken at will from a dragging nightmare of life made up of unimportant tasks and tedious useless little habits, to see life as it really is, and to rejoice in its exquisite wonderfulness. If the sigil were proved to be the top of a tomato-can, it would not alter that big fact, nor my fixed faith. No Harrowby, the common names we call things by do not matter — except to show how very dull we are ...
-James Branch Cabell
January 02, 2016 - 3:54 p.m.
Party Like It's 2016
A rare midafternoon update today. I slept very late, till almost noon. Is anyone still around? I hope so. I'm not going out today and perhaps you are taking a post New Year's Day break too. The top thought in my head now is that my toes are toasty. My room is still a bit cool but I'm wearing my Snoxx slipper socks and under two covers and that combination creates a feeling of wellbeing. Wellbeing is one word? Thank you autocorrect. Oh great after being all cozy I have to get up to get more coffee. That was half an hour ago. I wasted a lot of time since then. But it did let me look at my feet and see it's actually spelled Snox. They are not as good as my old angora slipper sox. I miss those. I have not been able to find them the last few years.
Yesterday was New Year's Day and if you know me well enough you know what I did. I went to Coco's house for her annual party. Normally FOMO makes me get there early. This year I fought it off. I slept late and decided to not worry about not missing something. The odds are that my friends would get there later in any event. I was right. The party started at two and I got there a little before four. I did a good deed on the way I stopped and gave directions. I switch trains at Franklin Ave to the shuttle,
. When I got off the train someone asked me where the
was. The
doesn't stop there so I was confused. I at first said that she should go to Fulton Street and switch to it there, which I often do, but she thought that was wrong so I asked her where she was going. It was Rockaway, the opposite direction. Then it clicked, I never do it but she needed to take the
to Franklin Ave on the
line. I then walked her to the shuttle, where I was going too. But because I spent all that time with her I just missed my train and they don't run frequently on a holiday schedule. But of course it was the right thing to do. It's what I'd want someone to do for me and that's the best guide to actions.
When I got to Coco's I was right, my crowd wasn't there. I knew some people from First Acoustics and of course I knew Coco's family, Bruce and their daughters Vanessa and Vera. They are all part of my extended quasi-family. So what did I do? I ate like a pig of course; in fact, I ate pig. They had this amazing ham. It wasn't good ham, it wasn't great ham, it was amazing ham. There was also fried chicken and macaroni and cheese and pantone and cookies and egg nog. So ends the catalog of food. Hey Homer had a catalog of ships, this has to be more interesting than that. To be honest I loved the catalog of ships. I bet my writing style makes a lot more sense to you now.
I didn't just eat and drink of course. I also sang. We played a game where Coco spun a spinner with the alphabet on it. Then we had to come up with a song that starts with that letter, not the title but the lyrics. It's amazing how my mind comes up with songs from my childhood first; those are the most deeply embedded in my memory but also have the easiest access. The paths to them are well worn.
There were fewer of my musician friends at the party than most years. The first to arrive was Robin. She's someone I don't see or talk to that often but always enjoy talking to. Then Carolann, Mark, and their son Felix arrived. I decided my rule is I can use children's names if I don't use pictures. If any parents object, please tell me. So I hung out with them for a while. I didn't take part in most of the group singing till they did Gentle Arms of Eden; you know I can never resist that.
Carolann gave me the brand spankin' new, hot off the presses, No Fuss and Feather's album, Traveling Circus. I listened to it this morning. Do I need to say it's wonderful? Yes I do so it can be quoted. Traveling Circus by No Fuss and Feathers is wonderful. It's brilliant, warm and hot and cool, with a nice touch of silly.
So remember how my plan was to leave the New Year's Eve party at 1 AM and didn't leave till 2? I beat that yesterday. Planned on leaving at 7. I stopped by to say goodbye to Carolann and Mark. I left around 8:15, maybe later. I got home around 9 but I made great time, all the connections involved short waits.
When I got home I finished watching Terminator 2. I have never seen the first one. They always seemed to me like big stupid movies. It was a big stupid movie. It's not worth going into the inconsistencies and flaws. I do want to discuss something that I could see happening in a much better and thoughtful movie. It's a misconception of how the universe works. When the Arnold terminator arrives it's naked because only living things can be transported through time. Now forget the idiocy that somehow covering metal with flesh hides it and that somehow cotton or wool clothing can't be transported even though they are just as organic as human flesh, pretty much the same as hair and nails. What gets me is the idea that somehow being alive is magical and effects the laws of physics. It's ignoring all the scientific advances of the last five centuries and going back to the idea of "life force." It's like people never noticed that when a living thing is dropped it falls just like rock. Or that they take up space and absorb and radiate heat. That in short they follow all the usual laws of physic and chemistry. No to the filmmakers and to so many people life is different and separate from the rest of the universe. It's the heart of why people have trouble accepting evolution. People think life is fundamentally different than other matter and that humans are fundamentally different from all other life, and that their tribe is fundamentally different than all other humans, and that they are fundamentally different from all other people. This exceptionalism is at the root of so many of our problems. People are making decisions based on a not just groundless but false premise. People don't have to look down and see they went over a cliff till they fall and it's just as stupid to say that only living things can be transported through time.
Oh and to get back to the personal. I watched T2 on Amazon Prime with my one week Starz trial. I remembered to cancel the trial. In that week I watched pretty much everything I wanted to see. I think I still have through the end of today. I'll give a quick check now to see if there's anything I missed.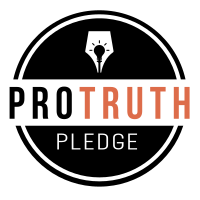 I signed the Pro-Truth Pledge:
please hold me accountable.







Memories: Not that Horrid Song - May 29, 2018
Wise Madness is Now In Session - May 28, 2018
The NFL and the First Amendment - May 27, 2018
On The Road Again - May 26, 2018
Oliver the Three-Eyed Crow - May 25, 2018



creative commons
This work is licensed under a Creative Commons Attribution-Noncommercial-Share Alike 3.0 License.
Horvendile January 02, 2016




Follow on Feedly