I became insane with long intervals of horrible sanity.
Edgar Allen Poe
The trouble with fighting for human freedom is that one spends most of one's time defending scoundrels. For it is against scoundrels that oppressive laws are first aimed, and oppression must be stopped at the beginning if it is to be stopped at all.
- H. L. Mencken
Many people would sooner die than think; In fact, they do so
-Bertrand Russell
What I have been telling you, from alpha to omega, what is the one great thing the sigil taught me — that everything in life is miraculous. For the sigil taught me that it rests within the power of each of us to awaken at will from a dragging nightmare of life made up of unimportant tasks and tedious useless little habits, to see life as it really is, and to rejoice in its exquisite wonderfulness. If the sigil were proved to be the top of a tomato-can, it would not alter that big fact, nor my fixed faith. No Harrowby, the common names we call things by do not matter — except to show how very dull we are ...
-James Branch Cabell
June 19, 2017 - 1:43 p.m.
Clearwater Fell From the Sky
No, I'm not dad; I just had three very busy days that started very early. I hope that didn't disappoint any of my Gentle Readers. With all that I suspect that I'm not going to write that long an entry today. I didn't get enough sleep for the fourth day in a row. I could make breakfast first and have coffee. By golly that's what I'm going to do. Nobody said you can't at breakfast before noon. I'm going to be a rebel and start making breakfast at 10 AM. OK I'm back and ready to tackle writing about 3 busy days, albeit in less detail than usual.
Friday was the WFUV one day pledge drive. As usual I was in at 6 AM. I spent all my time supervising, if you don't count eating and socializing, and didn't answer a call. I was kept busy. Do I remember who was there? Jim and Jim not him. There were a lot of students, the station is having trouble getting people to come in for the first shift. Mike and Hara came in the second shift.
I have therapy at 2:45, that means taking the 1:25 train from Fordham. That gets me there around half an hour early but with the bus running only once every hour that's as close as I can get. It takes me 8 minutes to get to the station but decided to not rush things so I left at 12:10. No that's not a typo. I'm an idiot and left an hour early. I didn't not realize that till I started wondering why my therapist was so late. I told her that I don't care what she says, I'm an idiot. I had two more idiot stories but forgot them. That doesn't count as an idiot story as a lot has happened the three days since then but not much of that was sleep. I did have an almost idiot story. When I left the therapist, and walked down the hall I realized that I forgot my hoodie in her office. She left her office when I did to go to the bathroom so I staked out in front of the staff women's room. That's not creepy at all. She laughed when I told her what happened. During our session, I told her how I had left my WFUV cap and my water bottle behind at Rockwood last week. I had to assure her that it's not the meds; that I've always been like that. My mother's favorite expression was, "If your head wasn't attached to your shoulders you'd forget where you put it."
I have a choice of routes home, one goes by WFUV. I usually don't go that way as it's slower. I did Friday so I could stop by for dinner. Linda told me that it was great lasagna. She was right. I never liked any pasta dishes till recently, now I can love them. How did that happen?
When I got to the station I saw they were undermanned, there was just Jim, Brian, and Mike, and Howard. I wasn't planning on working but I can't leave them shorthanded like that if I'm around and I got on the phones. I can never get the volunteers who will see that every phone is busy and decide that's a good time to take a break. Aren't they volunteering because they want to help? They aren't being paid and I appreciate that they volunteer so I don't give them a hard time, except in my head. In my head, I'm firing them. That's the secret of my nice guy rep. I don't let people see the SOB inside.
Now of the part you actually care about, Clearwater's Great Hudson River Revival. You aren't imagining things; I did say I wasn't going. One friend read that and very kindly got me a one day pass. Then when I was trying to arrange a ride there another friend very kindly got me a pass for the second day. The world will not stop revolving; I went to Clearwater, one of the best ever.
Fred drove picked me up. I'm pretty much on the way for him and anyone from Long Island, including Brooklyn and Queens. City Island is the opposite of Brooklyn, rides to Jersey are hard to find, rides to points north, I'm on the way.
It's good to have like-minded festival companions; we both wanted to get there early so we'd get prime real estate for our Rainbow Stage tarp. The gates open at 9:00 and we arrived at 8:30 on Saturday. We were near but not at the front of the line. There were maybe 20 people ahead of us. Usually the very best spots by the stage are taken by volunteers. For some reason, the very front row was still available, they were all a row back. We took front row center. We ran into Richard and Viki. They have press passes but can't pick them up till 10 so can't lay their tarp down till then. They asked if we would do it for them and of course we did. They were right next to us. Cliff who I knew from volunteering at WFUV had the tarp next to us. He's in the music biz and gets in early. John Platt joined him. Someone saw us all and called us the New York Folk Music Mafia. I said that Cliff counts as he used to live here even though he's now in Nashville. It's just like the Corleone family moving to Vegas. As I'm sure you suspected, I know a lot of people at Clearwater.
Here's who I saw on Saturday.
Suitcase Junket – Throat-singing slide guitar playing one-man-bandI stayed for only a few songs. He was weird but not interesting enough to need to hear more. Food had more interest.

Larry Campbell & Teresa Williams – They are legendary performers I felt I should see. I chose them over legendary performer, Nick Lowe. I have to fight calling them Doug and Telisha Williams. Larry and Teresa are more famous but Doug and Telisha are friends.

Leyla McCalla – On John Platt's recommendation I went to see Leyla and missed Joan Osborne. I heard Joan was great but so was Leyla and this way I discovered someone new. She's a former member of the Carolina Chocolate drops as were Dom Flemons and Rhiannon Giddens. Anyone else from the band goes solo I'm going to see them. She's a folk cellist who also plays banjo and played as a trio with a violist and multi-instrumentalist.

Hudson Valley Song Swap with KJ Denart, Abbie Gardner, Fred Gillen Jr. Lara Herscovitch, and Matt Turk – I am ashamed I had to check the spelling of Lara's last name. Sorry Lara; it doesn't mean I don't love you. They were on the Workshop Stage so I got to say hi to them, all but KJ are friends.

Josh Ritter – you all know Josh. Mark Erelli played electric guitar in his band. I'm not a huge Josh fan but enjoyed his set.

The Kennedys – I almost didn't see them. They were on the Hudson Stage while Los Lobos was on the Rainbow Stage. I see the Kennedys all the time. But I'm not a big Los Lobos fan, I see Pete and Maura all the time because I love them, and they are much more Clearwater. Fred felt the same way. Our choice proved wise. They closed with Stand; most of the audience joined us by standing and singing along. That was the most Clearwater moment of the festival. The Kennedys and the audience did Pete Seeger proud.

Lake Street Dive – This was our second time seeing LSD this month but that's not too often. They are just so much fun especially in front of a big crowd. They energize everyone. Clearwater had a new policy that I don't like; for the last act, they open up the front path, the one we were sitting directly behind, for dancing. This works for Lake Street Dive as people want to stand and dance to them but it's still not fair to those that get there early to get good seats and then can't see. Fred and I had no issues with standing and dancing. They are exciting. I had a revelation. One of my friends said something utterly inexplicable, that Lake Street Dive is boring. He also says that Dawes is exciting. I realized that he just mixed up the two bands. Even those that love Dawes see that LSD is more exciting.
Weather Bug said there was a 0% chance of rain all day. That didn't stop me from bringing my poncho. Being and idiot kept me from bringing my poncho. I left it right by where I had my bag without putting it into the bag. You know what happened. It rained for hours. I did have my WFUV windbreaker which gave me some protection but I still ended up quite wet. I wore sneakers and those and my socks were soaked. That's not pleasant. I didn't even think of taking cover. Larry Campbell/Teresa Williams and Leyla McCalla were just too good to leave.
Who else did I hang with? I didn't see any music with Jeremy but he was one of the first people we saw; he volunteers and arrived on the first bus. Dan and his friend, the one with a name, a name that I remember but is on a need to know basis, sat with us for Josh Ritter. I told Dan that meant he had to sit with us for LSD too. He didn't. He thinks LSD is boring. That doesn't mean he's the friend I wrote about above. At least it's not a logical necessity. I'll let you figure it out on your own. Oh, and Dan loves Dawes. Just saying.
I saw a ton of other friends, Bob, Gail, Dave, another Dave, Glenn, and the usual people I'm forgetting. I always say I'm going to take pictures of all my friends and never do.
The culinary highlight was the dozen mini-donuts Fred and I split for dinner. Six were Chocolate Thunder and six were s'mores. They were freshly made and amazing. We gave some to Pete and Maura. Maura said it was like taking a bite of an angel's halo. Now you know how to ply Pete and Maura. You always wondered why they hang out with me.
This less detail thing didn't work out. It is less detail than I sometimes write but there's still a lot of detail and I've written 1789 words. I'm going to save writing about Sunday for tomorrow. Eventually there will be pics posted. I've got to go shopping today. I have to figure out which store or stores I'm going for.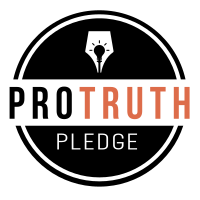 I signed the Pro-Truth Pledge:
please hold me accountable.







Memories: Not that Horrid Song - May 29, 2018
Wise Madness is Now In Session - May 28, 2018
The NFL and the First Amendment - May 27, 2018
On The Road Again - May 26, 2018
Oliver the Three-Eyed Crow - May 25, 2018



creative commons
This work is licensed under a Creative Commons Attribution-Noncommercial-Share Alike 3.0 License.
Horvendile June 19, 2017




Follow on Feedly