I became insane with long intervals of horrible sanity.
Edgar Allen Poe
The trouble with fighting for human freedom is that one spends most of one's time defending scoundrels. For it is against scoundrels that oppressive laws are first aimed, and oppression must be stopped at the beginning if it is to be stopped at all.
- H. L. Mencken
Many people would sooner die than think; In fact, they do so
-Bertrand Russell
What I have been telling you, from alpha to omega, what is the one great thing the sigil taught me — that everything in life is miraculous. For the sigil taught me that it rests within the power of each of us to awaken at will from a dragging nightmare of life made up of unimportant tasks and tedious useless little habits, to see life as it really is, and to rejoice in its exquisite wonderfulness. If the sigil were proved to be the top of a tomato-can, it would not alter that big fact, nor my fixed faith. No Harrowby, the common names we call things by do not matter — except to show how very dull we are ...
-James Branch Cabell
June 23, 2014 - 12:08 p.m.
Heroes and Legends
OK. I have to do my Clearwater entry That means getting up and finding my program. I hope you appreciate the sacrifices I make for my Gentle Readers OK I'm lazy so I'm going to start with something I forgot to write about Friday Night. On our way to see Red Molly, Heather spotted a bouquet of flowers on a bench in front o f thee playground on W 3rd street. We picked them up to give to the Mollies. We made up stories behind it. Heather said that a man gave it to his girlfriend and then they forgot it on the bench I said it was their three month wedding anniversary and he brought her flowers and as he was about to give them to her she announced that she wanted to break up. As The Lords of Liechtenstein say, "When I meet a girl she'll only break my heart./When I sing to a girl she'll only break my heart and my bones." When we gave them to Laurie she said, "He was all proud of himself for getting his girlfriend flowers then forgot them and left them on the bench." She clearly thinks the guy was me.
Now I'm forcing myself up to get my program I'm expecting a lot of love in return. And hugs from Sam She called me a hug whore.
I did it, a herculean effort. I decided to not get there super early and grab premium tarp space as my tarp is in storage and I got home at 1 AM on Friday night. Instead I joined my friends both days. I had not bought a ticket but that worked out fine as I got a Metro North Getaway deal at Grand Central. I got weekend pass to the festival and one round trip ticket on the railroad.
I got there and who was volunteering at the gate? Dan from The Lords of Liechtenstein and his parents. It's a small world. I knew they'd be there but not at the gate. I then went to meet Jess. This is our annual Clearwater date. Since she moved up to Troy I always spend a day with her at Clearwater.. I didn't notice that till I posted my entry from 5 years ago about spending Clearwater with her. She described where she was an sent me a great pic of the spot and I found it even though she wasn't there when I arrived.
And who did I meet on the train up? Chris. this is Clearwater I'm going to know people. it was nice having company on the ride. And of course I saw the aforementioned Sam and Lori not LORi and Joe and Janine, and Darren and others at the WfUV booth.
I then ran into Fred and he joined me at the Dance Stage for Vanaver Caravan. They are a Clearwater tradition. They are not just a band, they have dancers! It's wonderful
Then we headed back to the Rainbow Stage and I sat with Jess for the Pete Seeger tribute featuring just about all the headline performers at the festival. That was special. There was a lot of special.
Then Jess, Chris, and I went for lunch.. Chris and I split barbecue pulled pork and brisket. More importantly I had the brand new Taste Budds "huge" frozen cocoa chiller. It's 32oz of heaven. I flirt with the stand. Not the individual serving me but the Taste Budds company. I am going to father it's child..
Then we went back to the Rainbow Stage for Dar! Ah Dar. That's pretty much my reaction to her she started and ended with the hits, Christians and Pagans, The Baby Sitter, Iowa, When I was a Boy but did newer material in between. After seeing Dar for 20 years I managed to come up with something new about her, perhaps two things .I'm not sure if they are actually distinct. Dar has the same gift that Jean Shepherd had on the radio. You always feel that they are talking directly to you.. At the same time they create a bond with the other listeners. It's personal and community at the same time. Dar has more of the community as you are with other people. The other thing, which might be the same thing is that Dar is not remote. Dar sort of knows who I am or can fake it well but I am not her friend On the other hand Dar IS my friend. That's how she feels. Hearing her on stage is very much like talking with some of my friends. That's only because I have remarkable friends who aren't standard issue and see things in wonderful ways. Dar is just a bit better at presenting her ideas
Delhi to Dublin was next. I had heard very good things about them I liked them but got annoyed at their fans. There is a dance area off to the side but they wouldn't stay there and moved in front of the stage One problem with Clearwater is bad policing. I saw people who got to the festival super early to snag places down front get up and leave as they could no longer see anything. I got up and left because though good they weren't worth missing a square dance with Jay & Molly. So back to the dance test I went. People got lost and couldn't follow the steps, the caller was not as good as Kristin Andreassen, but it was a blast I don't want to dance all day but I want to dance And I want to hear Jay and Molly.
Then it was over to the Hudson Stage to hear Dan Bern I snagged a spot front row center I was exhausted and zoned out a bit but Dan always puts on a great show. He's one of my foundational artists for more than 15 years. There is nobody like Dan. That's what I value above all else in music He is the essence of not being fungible. Nobody sees the world or uses language like he does.
This was the best Clearwater lineup ever And I haven't gotten to the best. He came next.. My favorite of favorites and the artist I bonded with Jess over. He is the reason we are friends.. Know who it is? It's Richard Thompson.. He played three seconds on his guitar and I was totally into the moment. Nobody puts it all together, musicianship, songwriting, singing, and banter better than RT. Of course I once again cried at 1952 Vincent Black Lighting. As I wrote years ago, that song says more about love than all the philosophy and psychology books ever written. You want to know what love is?
Says James, in my opinion, there's nothing in this world
Beats a 52 Vincent and a red headed girl
Notice that he always changes the name of the other makes of bikes. I think he always says Nortons and perhaps Greaves but the third varies. If you cover the song you should do that too You just have to do some research on motorcycle brands, particularly British ones.
There's so much more to RT than that once song. He can rock out. He can be funny. He can be gentle. He can make you experience all that it means to be human
After RT Jess had to leave and I was tired so we both left. I could have taken an express back to New York but I took the local so I could ride with Jess as far as Irvington. He husband Sam has family there and she was staying with them and Sam was joining her. This is not the Sam who I made hug me
OK. I should write about Sunday too but I'm hungry. That will have to wait for later or tomorrow.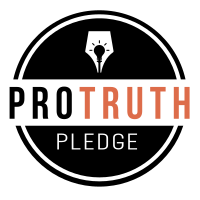 I signed the Pro-Truth Pledge:
please hold me accountable.







Memories: Not that Horrid Song - May 29, 2018
Wise Madness is Now In Session - May 28, 2018
The NFL and the First Amendment - May 27, 2018
On The Road Again - May 26, 2018
Oliver the Three-Eyed Crow - May 25, 2018



creative commons
This work is licensed under a Creative Commons Attribution-Noncommercial-Share Alike 3.0 License.
Horvendile June 23, 2014




Follow on Feedly