I became insane with long intervals of horrible sanity.
Edgar Allen Poe
The trouble with fighting for human freedom is that one spends most of one's time defending scoundrels. For it is against scoundrels that oppressive laws are first aimed, and oppression must be stopped at the beginning if it is to be stopped at all.
- H. L. Mencken
Many people would sooner die than think; In fact, they do so
-Bertrand Russell
What I have been telling you, from alpha to omega, what is the one great thing the sigil taught me — that everything in life is miraculous. For the sigil taught me that it rests within the power of each of us to awaken at will from a dragging nightmare of life made up of unimportant tasks and tedious useless little habits, to see life as it really is, and to rejoice in its exquisite wonderfulness. If the sigil were proved to be the top of a tomato-can, it would not alter that big fact, nor my fixed faith. No Harrowby, the common names we call things by do not matter — except to show how very dull we are ...
-James Branch Cabell
January 21, 2016 - 10:16 a.m.
File Ben Folds Five Under F
I'm meeting Carolann for coffee today at 11 so I have to be out of here by about 10:30. I often don't start writing till later than that. It's now 9:24 and I've already eaten breakfast. I didn't have coffee with it. I realized that most days I have my coffee later than 11, I can wait. Of course the fact that I ate changes thing. I'm craving it now but can't take the time to make it.
Today I'm going to write about something of apparently great interest, organizing my CD collection; I posted about it on Facebook and got a slew of comments. This is something people have strong opinions about. Now I want Pew Research to do a study. Do Democrats and Republicans do it differently? How about men and women? Does age make a difference? Oh right young people don't have CDs.
As I was saying when writing about preparing for my last radio appearance my CDs were in boxes but not in any order. Trying to find things drove me nuts so I decided to organize them. Back in the days when I had well over a thousand CDs they were all in a precise order so I could find one quickly. While I was organizing my now much small collection I was reminded of many of the little issues involved.
I divide my collection into a few broad categories, some of which I don't have any CDs in now but they still exist in my head; classical music, sound tracks & cast albums, comedy, spoken word, all other music. So now how to organize in each category? Classical is generally by composer. If it has more than one composer then I go with the one I am most likely to be seeking out. If it's all by a star performer I'll file under his or her name. Operas are by composer. Cast albums and sound tracks are by title. If I have one of each it's chronological order, usually cast then soundtrack.
Everything else is alphabetical by artist. Compilations are separate and are alphabetical by title unless it's a tribute to one artist in which case it's filed under the artist's name. Within each artist it's chronological. This always seemed natural to me but it seems so odd that other people do that too. It's harder, you have to know the order of release. It's a pain to find it on the album; sometimes you can't find it. Yet I had my 25 or so Dylan albums arranged that way and had no problem with it. When I wrote about this both Mark and David said they do the same thing. I bet many of you do. It gives you a feel of how the artists evolved.
Now to the hardcore alphabetization issues. First off it's alphabetical by last name. Numbers come before letters as do spaces and non-letter characters. So if you look at the O's, they start with Davey O. His last name is Ostrowski but that's not what he uses professionally. If he started doing that I'd have to decided how to file his albums as they would all go together. After Davey comes all the O' names like Tara O'Grady; ' comes before any letter. Ben Folds Five is filed under F for Folds even though it's a band name. He also has solo CDs so I want them together. If the lead guy's name is part of the band name it's filed under his or her name. So the Heather Pierson trio is under P. It follows her solo albums. The is not part of the name of bands with a few exceptions. The Sea The Sea is filed under T. The title is part of a quote from Xenophon. It is not like The Beatles. Any questions? I would love to answer them.
I had to come up with a procedure for getting them into order. I have five boxes to put them in. I divided all the CDs into piles, A-D, E-H, I-M, N-S, and T-Z. My guess was that would make approximately equal piles. It worked moderately well. I then organized each pile as I put them in the box. It didn't take that long, maybe an hour. I have one unused shoebox. I have one extra box filled with albums that I haven't ripped yet. I also have a pile on my night table waiting to be taken care of. I have some from NERFAs long past.
I should point out that this is not being OCD. I don't feel compelled to do this. I have gone years with my CDs in no order. This is a practical matter. But I do enjoy doing it. In every school I ever went to I worked in the library and shelved books. There's something satisfying about doing that now and then. It's a small victory in the hopeless battle against entropy.

After that I went to Stop & Shop and found they were out of the things I needed most. I ended up buying nothing. I'll try again today. I really need razors. I'm looking sort of scruffy now. Fortunately I'm meeting Carolann who is part of the elite class of women that I figure will love me no matter how I look. The most exclusive class of women are those that I can look scruffy for but will sometimes make an effort to look good for.
I better post this and get ready. I don't have to shave but getting dressed is a good idea if I don't want to be taken for a homeless person.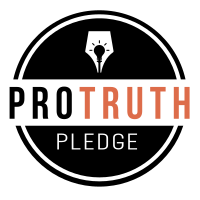 I signed the Pro-Truth Pledge:
please hold me accountable.







Memories: Not that Horrid Song - May 29, 2018
Wise Madness is Now In Session - May 28, 2018
The NFL and the First Amendment - May 27, 2018
On The Road Again - May 26, 2018
Oliver the Three-Eyed Crow - May 25, 2018



creative commons
This work is licensed under a Creative Commons Attribution-Noncommercial-Share Alike 3.0 License.
Horvendile January 21, 2016




Follow on Feedly