I became insane with long intervals of horrible sanity.
Edgar Allen Poe
The trouble with fighting for human freedom is that one spends most of one's time defending scoundrels. For it is against scoundrels that oppressive laws are first aimed, and oppression must be stopped at the beginning if it is to be stopped at all.
- H. L. Mencken
Many people would sooner die than think; In fact, they do so
-Bertrand Russell
What I have been telling you, from alpha to omega, what is the one great thing the sigil taught me — that everything in life is miraculous. For the sigil taught me that it rests within the power of each of us to awaken at will from a dragging nightmare of life made up of unimportant tasks and tedious useless little habits, to see life as it really is, and to rejoice in its exquisite wonderfulness. If the sigil were proved to be the top of a tomato-can, it would not alter that big fact, nor my fixed faith. No Harrowby, the common names we call things by do not matter — except to show how very dull we are ...
-James Branch Cabell
October 14, 2014 - 11:41 a.m.
Carmen Get It or Opera for the Folkies
Last night I went to the opera, that makes it a special day. I was given tickets for Carmen. That always excites me but creates anxiety as I have to find someone to go with me. I ended up going with Seth who I always ask but can never make it. Once he said yes the anxiety was gone. The ideal person to go with me is someone who will appreciate who special it is and can't afford to go on his or her own. Seth fit the bill. He just fails in the third qualification, being a beautiful woman. As Joe E. Brown said, "Nobody's perfect."
It was Monday so I had therapy. Then I had three hours to kill. I decided to treat it as a mental health day and indulge myself. First I went to the Strand and bought three books! They were all cheap. The Age of Innocence by Edith Wharton, The Amazing Maurice and His Educated Rodents by Terry Pratchett, and Dreams of a Final Theory by Steven Weinberg. A classic comedy of manners, YA fantasy, and science. I'm all over the place.
As a therapy day that meant going out someplace sit down for dinner. I went to Hog Pit USA. It's across the street from Hill Country Barbecue and not as good but it's more relaxing. I get to have dinner brought to me and sit in a nice booth by myself. And the food really is good.
Then I was going to walk up to Lincoln Center but it started to drizzle and my timing was a bit off so I hopped on the
at 42nd Street.
Curtain was at 7:30 and I told Seth to meet me there at 7:15. He was punctual, a few minutes early which saved me some stress. he was looking all spiffy in a jacket. I didn't go that far but I wore my nicest shirt and pants. Carolann saw our pic and said we cleaned up well. I get that a lot.
I am so happy I asked Seth. Seth has operatic voice training. Seth works in theater. Seth is a musician. It would so easy for him to be jaded. This was his first time at the Met and the first time seeing Grand Opera and it was just like being with a little kid going to the circus the first time. It was all "WOW!" He appreciates everything, the singing, the orchestra, the sets, the dancers, the architecture Everything! Which is just how I am. The thing about Grand Opera is that it's grand. The Met is to Broadway what Broadway is to summer stock.
I saw Carmen a few years ago with Emilie. It was the same production. No matter. I loved it just as much this time. It's still the Opera you know all the music. It's still a great story except I want to tell the characters, "don't you know you are in an Opera. Don't do it!" I still don't see why he leaves Michaela for Carmen, I'd take her any day. The singer that played Michaela stole the show. I should look up her name, Anita Hartig.
Yes I prefer Wagner or Mozart and big themes and mythology but it's opera and all opera is mythic. I will pretty much see anything at the Met that I have an opportunity to see. I made a mental list of the operas that I have not seen at the Met that I most want to see. I will try and commit it to electrons.

Wagner

Siegfried
Gotterdammerung,
Tannhäuser

Die Meistersinger von Nürnberg

Mozart

Le Nozze di Figaro
Don Giovanni
Die Zauberflüte

Verdi
Gounod's Faust
Rossini's Il Barbiere di Siviglia
That's an off the top of my head list. Faust is there because I remember watching it on TV as a very small child several times on Golden Opera. My father watched that. I guess I should add Offenbach's Les Contes d'Hoffmann for the same reason.
After the opera Seth wanted to see the Chagall's. have never seen them and I've been to the Met many times. See this is why you go with people that get excited about things.
We wandered around some more and found ourselves in a room that I'm pretty sure is for rich people to relax in so of course we took a selfie there.
During the intermission we explored too. We followed some people down some stairs and found the theater where they put you if you arrived in the middle of scene. they won't let you walk in the auditorium then so you can watch on the big screen till there's a break. we walked though a door there and found ourselves in the green room with the performers. Yeah, they don't have much security and we looked like we belonged. I totally wanted to scarf some food but instead we left.
For the first time ever I ran into people I know at the Opera. Before it started we ran into Paul Sachs. During intermission while I was looking for Seth after going to the bathroom I saw Diana Jones. This was clearly folk music night at the Met. Seth Morgan is a rocker but he goes to Falcon Ridge so we'll count him too.
So we saw the opera and had adventures and didn't get caught. Those are all good things. Then we walked down to the subway with a stop along the way to where Seth went to school. It shared a building with my school. We might have seen each other. Then it was the subway home. I took the
so I could ride with Seth. It meant walking a few extra blocks but it was worth it.
I always get excited at the Opera. How can anyone not get excited at the opera. I love that Seth got excited at the opera. And that reminds of an addendum I planned on writing. One of the great divisions of humanity is between the enthusiasts and the well unenthusiasts. I prefer spending my time with the enthusiasts. I don't want to be with someone that nods and says that's nice. I want to be with someone that goes, "Wow!" It doesn't have to be for the same things as me though it's important to share some enthusiasms. But I want people that don't always keep an even keel. I am thinking back to great shared experiences where my friend was just as excited as me as we entered a new world And I remember sadly the people that ignore the glory going on around them. My life might suck but at least I can see life as it really is, and to rejoice in its exquisite wonderfulness. And part of that is being with other people that can see it too.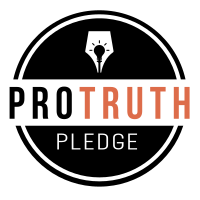 I signed the Pro-Truth Pledge:
please hold me accountable.







Memories: Not that Horrid Song - May 29, 2018
Wise Madness is Now In Session - May 28, 2018
The NFL and the First Amendment - May 27, 2018
On The Road Again - May 26, 2018
Oliver the Three-Eyed Crow - May 25, 2018



creative commons
This work is licensed under a Creative Commons Attribution-Noncommercial-Share Alike 3.0 License.
Horvendile October 14, 2014




Follow on Feedly