I became insane with long intervals of horrible sanity.
Edgar Allen Poe
The trouble with fighting for human freedom is that one spends most of one's time defending scoundrels. For it is against scoundrels that oppressive laws are first aimed, and oppression must be stopped at the beginning if it is to be stopped at all.
- H. L. Mencken
Many people would sooner die than think; In fact, they do so
-Bertrand Russell
What I have been telling you, from alpha to omega, what is the one great thing the sigil taught me — that everything in life is miraculous. For the sigil taught me that it rests within the power of each of us to awaken at will from a dragging nightmare of life made up of unimportant tasks and tedious useless little habits, to see life as it really is, and to rejoice in its exquisite wonderfulness. If the sigil were proved to be the top of a tomato-can, it would not alter that big fact, nor my fixed faith. No Harrowby, the common names we call things by do not matter — except to show how very dull we are ...
-James Branch Cabell
April 04, 2012 - 11:43 a.m.
You're a Mean Old Daddy But I LIke You Fine
My plan is always to start writing by 9:00. I usually don't so 9:10 is doing well. I'll settle for letting the Chronoklepts steal 10 minutes. Today's edition of Wise Madness should be super easy to write and just flow off my fingers. Will it? Did I just jinx myself? Stay tuned and find out.
There is some sort of time control field around my classroom. I can never get anything done. My plan for yesterday was to go over homework for a short time then start the section on complex numbers. In anticipation of that I work my "I have an imaginary friend" t-shirt. I then spent the entire class going over the homework. Part of the problem was the horrible classroom. We don't have a standard dry erase board. Instead one wall is covered with a material that allegedly makes it work as one. It never erases well and I had to buy a box of dry erase wipes to use on it. The coating wore off a section of the wall and it won't erase even with that now. I'm ready to kill someone The class is so bad that I can't deal with anything that distracts them.
After class I raced to my office to get a quiz ready for Thursday. I handed out in class almost identical questions to prepare for it. All I did was change the numbers. While I was doing that I had to deal with my colleagues talking in the tutoring part of the office. I hate not having an office. I now work out of Grand Central Station. To make it worse there is a synergy going on and when those colleagues talk I'm finding it more and more annoying. They get so many facts wrong I feel a constant need to correct them. I don't most of the time but I still want to. I have never known any academics as ill-informed as they are. I was happy that I ran out of there as fast as I could.
And that's it for negativity. That's just the darkness before the dawn. Now comes the fun, Carey's visit.
For the second time since she moved to Chicago Carey flew to New Jersey for a funeral and followed it up by hanging out with me. We got to have our first adventures in New York in ages. That's why I had to race after class, to meet her. I was going to wait for her to call or text me that she was on her way but I just went down to where we were meeting to get away from my colleagues. It was at the Christopher Street PATH station, right by the Christopher Street Coffee House's church. I actually waited at the PATH café right next to the station. Carey was delayed but only by half an hour, and she let me know so that was not a problem. I was sitting in the Caf&eacute, saw her out the window and our adventures began.
We had nothing planned till the evening but I knew we didn't have to. I also knew the plan had to involve toys and chocolate. Our plans always involve toys and chocolate. Everyone's plans should always involve toys and chocolate. If you don't get that I don't get you.
I realized that Carey has never been to Max Brenner's so that would take care of the chocolate. But we still had lots of time to fill before then. I've been with Carey in that neighborhood many times and tried to think of something she hasn't seen. I had vague memories that every time I tried to show her the Music Inn that it was closed. I was right so that was our first objective. When we got to Sheridan Square we saw a crowd gathered including one guy in a Viking helmet. We had to investigate that. When we got closer we saw the Viking was wearing a t-shirt with a picture of some guy on in. We then realized it was a picture of himself without the helmet. Now I want to wear a Viking helmet and a t-shirt with my picture on it. Carey wants me to wear it too. I noticed that she didn't think she should be wearing it. As for the rest of the crowd; they were French tourists.
We then headed to the Music Inn. Well we didn't because I'm an idiot and for some reason thought it was Bleecker Street. The good thing is that when we are having adventures there are no mistakes only happy accidents. Because we sent to Bleecker we went to Matt Umanov's guitars. That's pretty much guitar heaven. We had fun looking at the instruments and memorabilia and even more fun talking about how we didn't feel as bad about some people dying as most people we knew. It's the kind of thing that you feel and don't want to express to anyone that you aren't pretty sure feels the same way. When you do it feels great.
Carey asked me if someone we knew had given birth yet but that's now how she phrased it. She said, "Has ________ popped yet?" I of course knew what she meant but that's not why I'm bringing it up. The sales guy heard us and liked it and gave his suggestion that every pregnant woman should have one of those things that pops up when the meat you are cooking is done except it would say when she's ready to give birth. That was followed by a story about his wife's water breaking when they had their first kid and how he was totally clueless what to do and how if he had that pop up thing he'd know he had plenty of time. I love New York. You get great random conversations with strangers.
We then went to the "book store: book store" across the street. Carey gave me a lesson on how to pronounce Moleskine. I thought she was kidding at first.
We finally made it to the Music Inn and I was right, she hadn't been there. It's a store that is filled with exotic instruments. Filled is the right word. You have to be careful walking down the aisles because they are all over the place. We knew we were in for fun when somebody was playing a didgeridoo when we got there. He was getting some sound out and I was impressed. Then it because higher and clearer and I couldn't figure out how he got those tones out of it. Carey knew. It wasn't him it was somebody manhandling a trombone. That was Carey's instrument in band. He had it on the wrong shoulder and soon broke it. I Carey felt the need to rescue it but resisted. We then went downstairs and I realized I had never been there. That had old vinyl records and even 78 albums. There were also mechanical, not electric record players, ancient Sing Out Magazines, books, and for some reason a samovar. There was a tuba down there that Carey wanted to try but there was no mouthpiece. I have no idea who owns the store but we like him.
When we went back upstairs the guy with the trombone was out front on the bench still playing. Carey asked if she could try it. I got to hear her play trombone on the streets of New York and got a little lesson on how it works.
Hey I even took pictures. Not a lot, but a few. You want toys? Here's Carey doing her Carol Merrill imitation.

Whoops that's not the Music Inn. That's the Pink Pussycat next door. Notice the Viking helmet in the lower left?
Now you see it.

The Music Inn

Our next stop was Washington Square Park. Carey's been there. We've even busked there. But it's different every time because you go there for the people, not the park. We weren't disappointed.

Little Rocker Girl
We found her busking. She looks like a folkie but the two songs we heard were Chuck Berry's Johnny B. Goode and something by Green Day. Carey was impressed that when she forgot some lyrics to Johnny I knew them. I'm lyrically impaired but I learned those back when I could still learn.
We both gave her money and when she was done we went over to talk to her and her family. She's twelve and has a band with her brother who is six. I like living in a world where 12 year old hippie chicks perform Chuck Berry songs in the park and have bands with their six year old brothers. The future is in good hands.
We then found a jazz band of cute boys playing saxamophones, what looked like an anorexic trumpet (I'm thinking perhaps a strange coronet), and drums. They played Summertime from Porgy and Bess and something else we both thought we should know that went back and forth between Jazz and Klezmer. They were quite good. There were kids break dancing nearby. They had their own music we couldn't hear but Carey and I made believe they were dancing to the jazz.
The Artful Dodger was standing next to us listening to the music.
We never figured out what that was about.
We finally tore ourselves away from the park because time was pressing and went up to Max Brenner's. I'm always afraid there will be a wait there but there wasn't. We had to figure out what to get. I got the chocolate, peanut butter, and marshmallow pizza. Carey had the OMG Chocolate Chunk Cookie with Dark Chocolate. Of course we shared with each other. I have to go there more often. Who wants to join me?
Notice that we had chocolate but not dinner. That's one of the best things about being a grownup, there are no grownups to tell you that you can't do that.
We then headed onto the L train to travel to exotic Brooklyn. I think this was the first time I've been with Carey there. We went to Pete's Candy Store in Williamsburg to see Rachel Ries. Rachel recently moved here from Chicago where Carey knew her. I asked Carey if Rachel would see her and be perplexed because she was out of geographic context. I always love that sort of thing. Carey wasn't sure if she would.
We found Pete's without too much trouble after I figured out that the map the site gives doesn't include all the streets. It wasn't a far walk. I've done it before but didn't remember the details.
We got there about 20 minutes early and were the first ones. We took our seats in what I always think looks like it should be a puppet show theater. Yesterday I decided it was the perfect venue for the Moopets. Carey thinks it's a perfect venue for her. After sitting there for a while Rachel walked over to Carey and said, "You're out of geographic context aren't you?" OK I am pretty sure I am getting the language wrong and Carey will correct me but she put it pretty much exactly the way I phrased it to Carey. Sometimes the world works right.
Carey and I amused each other till somehow we started talking to Robert Sarazin Blake. He's doing a residency there and was on right after Rachel. He is the one the one that invited her to be on the bill. I have a feeling I had met him before but didn't remember him. I might have just heard people talking about him. Carey saw him with Anaïs Mitchell, Mike and Ruthy, and Jefferson Hamer, so I might know him through them. I was afraid he'd walk over to me and say, "Hi Gordon" and I wouldn't know who he was so I prepared myself by saying that if that happens it must be him so I'll just fire back, "hi Robert." Instead he didn't know me either. We either never met or we both forgot each other. In any event that wasn't awkward but an ice breaker.
The place was empty other than us, then two seconds later it was filled. Did everyone else come to the show together? There were still some empty seats but the crown was healthy.
Rachel's is more than healthy. I loved her stuff. I only know her thrugh Anaïs and this was my first time seeing her headline. She has that combination of heartbreaking songs and charming and disarming stage demeanor. She is so one of my people. She's the antithesis of slick. Everything is real even when she's deliberately being fake. I hope you get that. It's like the chocolate and toys things.
How do I describe her music? Anthology of American Folk Music with modern sensibilities leaning sometimes sometimes to Country? Whatever it is was beautiful and individual, and yes heartbreaking. I bought one of her uniquely packaged CDS. I am using unique correctly too. I know it means one of a kind, not unusual.
She ordered CDs and a liner but new CD case of any sort. She hand sewed sleeves for each other. We had our choice of covers. I was afraid that the floral I chose was a bit girly and I'd get beaten up on the way home. I was assured it was actually quite manly. I'm looking at it now and it's girly. They were all girly. She's a girl. I was not beaten up.
After the show we went looking for dinner. I suggested we walk to the second closest subway since we didn't pass anything on the way there. We didn't pass anything till we got to the station. Across the street there was pizza and I suggested that then saw there was Crif Dogs right next to us! That's my favorite weird hot dog place in the East Village. They opened another store. When I looked in I recognized the woman behind the counter from the other store. She was impressed as she hasn't worked there in years. Hours later I came up with the proper response to that; "testosterone hinders a man's critical thinking but enhances his memory of beautiful women." See I can be charming ... or is that creepy?
After our gourmet dinner of hot dogs and fries we headed back on the subway to the City. Carey went back on the Path Train to Jersey and I came home.
The best parts of the day were the conversations. They always are. There was lots of Dick Van Dyke, Mary Tyler Moore, and Bob Newhart including him in TNT's Librarian series of movies. He fights ninjas!
OK Carey now's it's your turn to fill in the blanks and correct my mistakes. I knew this entry would flow and I knew it would be long. Wow it's 11:42. I was wrong about writing it fast. I did take breaks and did things online. My fingers needed the rest. Now I'm off to breakfast.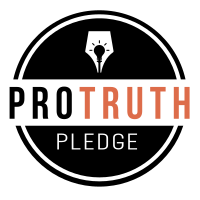 I signed the Pro-Truth Pledge:
please hold me accountable.







Memories: Not that Horrid Song - May 29, 2018
Wise Madness is Now In Session - May 28, 2018
The NFL and the First Amendment - May 27, 2018
On The Road Again - May 26, 2018
Oliver the Three-Eyed Crow - May 25, 2018



creative commons
This work is licensed under a Creative Commons Attribution-Noncommercial-Share Alike 3.0 License.
Horvendile April 04, 2012




Follow on Feedly