I became insane with long intervals of horrible sanity.
Edgar Allen Poe
The trouble with fighting for human freedom is that one spends most of one's time defending scoundrels. For it is against scoundrels that oppressive laws are first aimed, and oppression must be stopped at the beginning if it is to be stopped at all.
- H. L. Mencken
Many people would sooner die than think; In fact, they do so
-Bertrand Russell
What I have been telling you, from alpha to omega, what is the one great thing the sigil taught me — that everything in life is miraculous. For the sigil taught me that it rests within the power of each of us to awaken at will from a dragging nightmare of life made up of unimportant tasks and tedious useless little habits, to see life as it really is, and to rejoice in its exquisite wonderfulness. If the sigil were proved to be the top of a tomato-can, it would not alter that big fact, nor my fixed faith. No Harrowby, the common names we call things by do not matter — except to show how very dull we are ...
-James Branch Cabell
January 19, 2016 - 12:58 p.m.
Bumper to Bumper Jacksons
Interesting dilemma, I deliberately slept late today, 10 AM, because I'm going to be up till 4 AM. The problem is that I have things to do for the same reason and now have less time to do them. I'm on the radio tonight, WFDU at 10 AM as guest DJ on Brian Norton's show It's All About the Music. I was very good and made my playlist up a week ago. Last night I tried to get all my CD's together and still haven't found one. I also found one I forgot to include in my list that I wanted to play. So now I have to find that one missing CD. I know I have I somewhere. I don't have my CDs in any order which is very much not like me but it's part of living out of boxes. I'll be playing the best albums of 2015 plus two 2016 releases I just got and one 2015 I didn't have the date entered on so it missed my list. I might not have time for that one. We'll see. This the most music I've tried to program in our three-hour slot one hour and 47 minutes. Hey we have to talk too.
Last night I went to Rockwood Music Hall to see Bumper Jacksons. they were my favorite discovery of NERFA 2014 and have kept in touch with them but can never make their shows. This was only the second time I've seen them since then and the first was a short John Platt's On Your Radar set. That didn't stop me from doing their merch. They count as "one of my bands" as that's where they fit in my head and that's what matters. Oh and I'm getting ahead of myself, so let's back up.
It was Monday so I had therapy. It was an easy session, too easy. I talked too much about getting hugs and not enough about feeling anxious. I got a new place to feel anxious and I brought it up but somehow it's not what we spent time on. I deliberately didn't discuss it here before but now I will since I didn't talk about it enough at therapy. I am getting anxious at On Your Radar; it happened both shows this week. That's supposed to be anxiety reducing. It's the last place it should happen but I felt alienated both nights. This better pass.
I was supposed to meet someone for coffee afterward but she was ill but I still had a half an hour to kill before I could buy half-priced bagels so I got hot chocolate at Argo Tea. The woman at the counter was great, the hot chocolate was not. But it is very convenient, pretty much across the street from therapy and in the direction of the bagel shop. Usually there is a line at 4 PM when the bagels go half-price but there wasn't yesterday. I think the cold drove people away. Not me, I like the cold and it wasn't that bad, only defcon 2; I had on my silk long underwear, mittens, warmest hat and warmest coat but not my thermal socks and boots, sweater, or scarf.
I headed home for dinner. I had the same thing as the day before hot dogs and gnocchi but I served them differently. I was out of hot dog rolls so I cut up the hot dog and put it right in the gnocchi, sort of a perverse version of pasta with sausage. It was very good. I'll have to do that again.
As I was doing merch for Bumper Jacksons I wanted to get there before doors opened and I did by a smidgeon. We did have time for Jess to run through what I had to know. When I was back upstairs with the merch I saw Gidge and Loyse and went downstairs and sat with them when the show started. One of the Bumper Jacksons shows I missed was at their house. It was on the first day of NERFA 2015.
While they are musically quite different Bumper Jacksons remind me of Caravan of Thieves, the both combine very high energy music with theatricality. The music is not just high energy, it's high quality; they have musical chops.
Last time I saw Bumper Jacksons Jess did not play her kazoo. It's not just a kazoo it's on the shape of a slide trombone and the slide works! It's basically a flashing neon sign that said "Gordon's people!" last night she brought it out the first song. They also have guitar banjo, clarinet, pedal steel, and drums. This is a fan band. The vocals are just as important as the instruments. Chris and Jess are great and distinctive singers in different ways. Jess's voice has a lot of power, she's not trying to sound pretty, she's reaching down into the listeners and taking them out of their shells and into the songs. Chris is wry and dry; singing with humor and irony.
There was a nice crowd, all the tables were filled. We sat down front house right, I usually sit house left. For once they had good stage lighting but I didn't take any pictures. Why? I left my phone at home. Why? Because I'm an idiot. Aren't you people paying attention. Let's try this again. Whenever I ask why I did something stupid the answer is because I'm an idiot. Got that?
I had a great musical long weekend. Starting on Friday I saw, Stephanie Jenkins with Lily Henly and Bennett Sullivan, Ned Rothenberg & the Mivos String Quartet, Matt Nakoa, Roosevelt Dime, Caravan of Thieves, Isle of Klezbos, Metropolitan Klezmer, EVA, Anna & Elizabeth, Kristin Andreassen, and Bumper Jacksons. One thing that makes me feel alienated is that it seems obvious to me that these are better than most artists that you hear on the radio or fill big venues. There's not a generic singer/songwriter in there. Why isn't their talent more widely recognized, why do they play gigs on the dark side of the moon? Does it come down to lowest common denominator or is it just luck. I think so much of it is by chance and chaos theory. There so many non-linear dynamics going on. Lake Street Dive has a show canceled so they performed in the street. Greg Liszt videoed that and posted it online. Kevin Bacon happened to see it and tweeted about it. Lots of people watched it because Kevin Bacon liked it. The story spread of this video that people are watching because of Kevin Bacon so they wanted to see what it was about. Magazines and radio got interested because of that interest which exposed them to more people, till finally they can be overnight sensations three years after I first saw them. Why did folk music become pop music first in the 50s then again in the 60s? I can so easily see a world where Bumper Jacksons and Caravan of Thieves play arenæ instead of Rockwood. At some greater level of fame radio stations would play them which would make them more famous. They'd get on TV which would make them more famous.
Part of what drives that is radio stations, TV, record labels, and other disseminators of music so often don't disseminate what they think is good but what they think people want to hear. But what people want to hear is so dependent on what they do hear and what they think other people like. If you tell people a song is a hit they will like it more. That's actually been tested. I even do some of this myself, when I ask people to the The Budgiedome I consider if the audience will like them not just if I think they are good. If someone is good enough they will play no matter what but the bar is raised higher. When I'm on the radio though and have more opportunity I play what I think is good. I try to make taste not follow it. That's easy for me to do as there's no money involved. I do understand the financial pressure. I just think the balance should be more in the direction of people playing what they think needs to be heard.
And then I'd feel less alienated from the world not appreciating the same things that I do.
After the show I did that rant in my head then headed home. I have a confession to make I didn't start getting the CDs together till I got home last night. Why did I wait so long? Right you got it! I'm so proud of you. My Gentle Readers are the best.
I better post this and make breakfast. A breakfast sandwich is on the menu. That reminds me, I have to buy American cheese slices. Yes, I know that's not cheese, it's processed cheese product.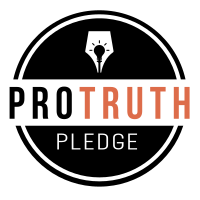 I signed the Pro-Truth Pledge:
please hold me accountable.







Memories: Not that Horrid Song - May 29, 2018
Wise Madness is Now In Session - May 28, 2018
The NFL and the First Amendment - May 27, 2018
On The Road Again - May 26, 2018
Oliver the Three-Eyed Crow - May 25, 2018



creative commons
This work is licensed under a Creative Commons Attribution-Noncommercial-Share Alike 3.0 License.
Horvendile January 19, 2016




Follow on Feedly