I became insane with long intervals of horrible sanity.
Edgar Allen Poe
The trouble with fighting for human freedom is that one spends most of one's time defending scoundrels. For it is against scoundrels that oppressive laws are first aimed, and oppression must be stopped at the beginning if it is to be stopped at all.
- H. L. Mencken
Many people would sooner die than think; In fact, they do so
-Bertrand Russell
What I have been telling you, from alpha to omega, what is the one great thing the sigil taught me — that everything in life is miraculous. For the sigil taught me that it rests within the power of each of us to awaken at will from a dragging nightmare of life made up of unimportant tasks and tedious useless little habits, to see life as it really is, and to rejoice in its exquisite wonderfulness. If the sigil were proved to be the top of a tomato-can, it would not alter that big fact, nor my fixed faith. No Harrowby, the common names we call things by do not matter — except to show how very dull we are ...
-James Branch Cabell
January 27, 2017 - 3:51 p.m.
I'm Distracted by Bright Shiny Objects
Did I update yesterday? I must have. Why did I think that I didn't? Oh right, because I'm an idiot. OK so this is just late in the day, not a day late. Now I feel better about myself I don't think I have any idiot stories to tell; I hope this meta-idiot story filled your needs. Oh wait, I have an idiot story. I'm going to disappear in a cloud of meta if I continue this so I'll move on.
Last night I went to the album release show for Deni Bonet's Bright Shiny Objects This project has been a long time in the works and I have been anxiously awaiting it. I've known Deni for over 15 years and have loved everything she's done. This album moved in a new direction, it's all instrumentals. Deni is a conservatory trained violinist. Virtuosity has always been integral to her music but here it takes front and center.
The show was at American Beauty, a few blocks south of Penn Station. I knew the name and thought I'd been there but when I arrived I saw I hadn't. I must have planned on going to a show there then didn't. I wanted to stop by my PO Box first. Lucky for me Jane needed to go to a function a few blocks away from it and gave me a ride. That meant I got to leave 45 minutes later than I planned. It would have been better if it was 40 minutes earlier. I made it before the post office closed but by only three minutes. The kicker was that I didn't have any mail. Nobody loves me.
It was 5:30 and the show didn't start till six. I was only 15 minutes away so I had some time to kill. I went to Whole Foods for dinner. I was bad. I had chocolate peanut butter. That is so good and I couldn't resist.
Then I went down to the venue. The setup is a long bar with the music in the back. It was larger than you'd guess from the outside. It must be a TARDIS. My guess was that it was bigger than the Mercury lounge which holds 250. It's actually 300. That's a nice mid-sized venue. I don't know why more people I know don't play there. It might be because it's primarily a standing venue with a few seats on the side and in the back.
I told Deni that I'd help months ago, since the gig was announced. It might have been before it was announced. I told her I'd help but I wasn't sure what she said. I guessed I'd be selling the merch. I thought I might be helping set things up but that's because I thought this was a different venue, the last place she played. Here there wasn't anything to set up but the merch table and Andy, her husband did that. So, I just chatted with Andrew and then grabbed a seat and relaxed till doors open.
I had quite a few friends there, more than I expected. Naming them is tough as the geographic method won't work as it was a standing venue and people were walking around. I hung out by the merch and a lot of people came to me. I'll give it the old college try; Kenneth, Howard, Bob, Eliot, Marci, Gail, Gail's friend that I know independently whose name I'm blanking on, and perhaps Steven. I thought I saw him but was never close enough to talk and make sure. I bet I'm forgetting people. Oh yes, Todd and his fiancé Alice. I had never met Alice before. Even though I forgot Gail's friend's name I've gotten so much better at learning names. You're supposed to get worse as you get older but I'm training myself. It's much more difficult to remember exactly who I saw or even talked to. I consciously made a list which is why I did as well as this. Ed Rogers was there but as he performed a few songs he doesn't go on the list.
I told Deni I had new things to write about her. That's tough after 16 years but a new album and a change of direction made it easier. Deni has classical training but came out of the folk world. She and Julie Adams were the Twister Sisters on Mountain Stage. Her own music was never folk but that's true of many artists in the folk world. She even played at the Susquehanna Music and Arts Festival and I was her ride. I've argued with Deni what genre her music belonged in. She thought pop. I can see that. I have usually described it as party music. The lyrics are fun and often funny. But the music is too complex and edgy for pop. I could always hear classical and rock music in it and a little folk. Bright Shiny Objects shows that I was right. This is a rock album. It's has the high energy and the edge. It would fit in with rockier Emerson, Lake, and Palmer's music, think Tarkus. She had a full band and the similarity became clearest when the keyboard player had the lead. The rest of the band was another violin, cello, drums, electric bass, acoustic guitar, and electric guitar. Am I missing anything? All the musicians had serious chops.
I prefer seated venues but the advantage of standing is that I could dance. This was hard music to stand still to. On the other hand, if I was seated it would be easier to close my eyes and fully concentrate on the music. What I did was sit at the edge of the merch table. I gave up the seat I grabbed before the show when I took up my merch duties.
Deni didn't just do new songs but some of her old ones. Those have lyrics. I sang along at the appropriate, and sometimes inappropriate places. I just finished listening to the album and I immediately started playing it again. I have to listen again when I'm not writing so it gets my full attention.
After the show, I sold the CDs, nobody bought the violin shaped thumb drive that has all her albums and bonus tracks on it. That's 74 tracks. I have the previous version without Bright Shiny Objects. As I'm listening to it you probably figured out that I got it. I had to leave to make the train so I could catch the last bus to City Island. I put a copy in my bag and went to say goodbye to Deni. I had it all planned. I was going to say, "May I have a CD?" I knew she'd say, "Yes." Then I'd say, "Good as otherwise I'd have to take it out of my bag. She ruined it by saying, "Did you take a CD?"
I can use that to make a serious point that's on my mind; that is privilege, being able to take a CD and knowing it's was OK. Walking into the performance space before doors opened is privilege. I got to do things that it would be impossible for everyone to be able to do. When people talk about white privilege or male privilege they are misusing the term. Whites, males, straight people, Christians, those in the dominant majority don't have privilege. They are treated the way everyone should be treated. The problem is not white privilege but black burden. Semantics matter. When you say "white privilege" you alienate unfortunate whites that don't feel privileged because they aren't. Privileged used to be a term for the economic elites, we'd call a rich person a child of privilege. Let's go back to that.
Wait where's my idiot story? Whew I remembered. I told Eliot or Howard or both that I had been in a live music hiatus but was ending it by having five shows in five days, that I had concerts Friday, Saturday, and Sunday. I was sure I knew what they were too. Then I got home and could only remember this.

Folk Fights Back: A Benefit Concert for EarthJustice
Look at that lineup, no way I can resist it and its for such a good cause. You pretty much have to go to this.
Sorry, thinking about it got me all excited. I forgot I was telling you an idiot story. I had no idea what I was seeing tonight or tomorrow. I thought Saturday was Joe Crookston at Irving Town Hall, one of three shows you have to go to that night, but that's next week, February 4. I looked at my calendar, nada. I looked at my Facebook calendar, nada. I resigned myself to not hearing music till Sunday. Then I remembered; I'm going to Anyone Who Had A Heart: The Burt Bacharach Songbook with Sasha Papernik at the Queens Central Library in Jamaica. Why wasn't it on my calendar? It was but at night and I was looking in the evening. It's at 2:30. It's free but you must register, follow the link. Sasha is so good.
As for tonight? I still haven't found anything and I don't think there is. A night home is good. I just found the show I was thinking of going to, The Brother Brothers EP Release Party featuring The Rad Trads and very special guests. The problem is that it costs money and there's a minimum so I'll have to pass. I should have asked to do merch as soon as I heard about it. Oh well. I'll see them on Sunday. I gave you tips what music to hear for the entire weekend. I'm thinking of making that a regular feature. As I've said before my goal is to one day have a website, "Gordon's Guide to Gotham Gigs." It will have a calendar with all the shows I recommend. If you have a friend coming from out of town in two weeks, you go to the website, and see what I recommend.
Wow it's late. I've worked on this a long time. Good thing I'm not going out. I'd feel rushed if I were.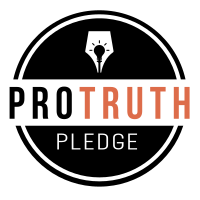 I signed the Pro-Truth Pledge:
please hold me accountable.







Memories: Not that Horrid Song - May 29, 2018
Wise Madness is Now In Session - May 28, 2018
The NFL and the First Amendment - May 27, 2018
On The Road Again - May 26, 2018
Oliver the Three-Eyed Crow - May 25, 2018



creative commons
This work is licensed under a Creative Commons Attribution-Noncommercial-Share Alike 3.0 License.
Horvendile January 27, 2017




Follow on Feedly