I became insane with long intervals of horrible sanity.
Edgar Allen Poe
The trouble with fighting for human freedom is that one spends most of one's time defending scoundrels. For it is against scoundrels that oppressive laws are first aimed, and oppression must be stopped at the beginning if it is to be stopped at all.
- H. L. Mencken
Many people would sooner die than think; In fact, they do so
-Bertrand Russell
What I have been telling you, from alpha to omega, what is the one great thing the sigil taught me — that everything in life is miraculous. For the sigil taught me that it rests within the power of each of us to awaken at will from a dragging nightmare of life made up of unimportant tasks and tedious useless little habits, to see life as it really is, and to rejoice in its exquisite wonderfulness. If the sigil were proved to be the top of a tomato-can, it would not alter that big fact, nor my fixed faith. No Harrowby, the common names we call things by do not matter — except to show how very dull we are ...
-James Branch Cabell
May 01, 2014 - 1:15 p.m.
Ignorance is Cursed not Bliss
Wow the drive is over, I'm back to my regular routine, and I'm feeling anxiety. I'm also feeling stupid as I forgot to bring my peanut butter sandwich for lunch. In other words everything is as it usually is.
Today I'm going to vamp but you might have missed my last entry which had real news in it. There's going to be a movie about me. You know you want to read about that, Godzilla and Me.
I think I'm going to go outside myself today and write about the world and go back to one of my pet issues, helping people in the third world. There have been a number news stories that have motivated me to write about this again. The first is the abduction of 275 schoolgirls in Nigeria, Nigerians Hold Second Day of Protests Over Mass Abductions, and the second, the other side of the coin, op-ed, Uganda's Ticking Bomb explaining how young men end up in terrorist militias. A common thread in both stories is education. James k. Arinaitwe argues that what we need to do is educate young men in Uganda so that they have better options than joining a militia. In Nigeria I deliberately called the abducted young women schoolgirls, because the Boko Haram targets school. They are violently against education, especially of girls.
So much of the world's problems are caused by ignorance. I have usually call for the educating of girls but we need to educate everyone. Ignorant men with guns can vent their frustrations on women with an education.
The ignorance is here too. What's the one area of public spending that most Americans agree should be cut? Foreign aid. We need to give more, not less. But we need to give it smarter. It's far more important to educate people than to catch Joseph Kony.
A big part of being educated is learning of the realty of things that you don't see with your own eyes. I know my students so often don't get that. I had to explain today that the answer to a problem was not based on what chapter the problem was in. That there was an underlying reality.
It's a lesson that most people don't learn. People were asking why we heard so much more about the Korean Ferry disaster than the Nigerian girls being kidnapped. It's because We saw that on TV. We saw their families. We heard the voicemails left by the dying students. There were reporters all over the place. There was nobody to directly report what was going on in Nigeria. All we get is reading second hand accounts.
I'm not saying there isn't racial prejudice but there is also the prejudice against people, "over there" wherever over there is. People need something to make it immediate. While there is news coverage of what's going on in Ukraine, in my experience nobody is talking about it. We aren't getting footage of people suffering so it doesn't count.
There's also prejudice. Many of my friends don't want Russia to be a bad guy. They don't want us to have to do anything.
And of course people want to do something about Kony but not in the long difficult struggle to educate millions. But that's what it's going to take. Uganda has enacted vile anti-gay laws. That's from ignorance too. There's no rational reason to be anti-gay, it always comes from ignorance. Yes educated people can be ignorant about that too, but it's less common. Even as the Republican Party was engaged in a homophobic agenda the leaders knowingly hired gays, Some of them were gay. They were catering to the bigots for power. It was not personal.
I am not being nearly as organized as I'd like. This is important and I'd like to do a better job on this. I am not going to delete it all though. I'll leave it.
All I want is for you My Gentle Readers to not just care about people in far off places with funny names but to say you care. To let your elected representatives know you care. To let them know you think it's a priority. Find other stories and publicize them. There are plenty. There are outrages every day. In Pakistan and Afghanistan the Taliban feels no better about the education of girls than the Boko Haram. We can't tolerate that. We can't say, "That's the way things are there." They shouldn't be that way. Let it be a pebble in your shoe, a burr in your saddle, something you can't ignore.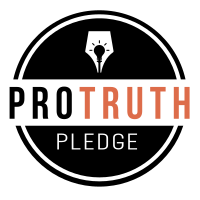 I signed the Pro-Truth Pledge:
please hold me accountable.







Memories: Not that Horrid Song - May 29, 2018
Wise Madness is Now In Session - May 28, 2018
The NFL and the First Amendment - May 27, 2018
On The Road Again - May 26, 2018
Oliver the Three-Eyed Crow - May 25, 2018



creative commons
This work is licensed under a Creative Commons Attribution-Noncommercial-Share Alike 3.0 License.
Horvendile May 01, 2014




Follow on Feedly