I became insane with long intervals of horrible sanity.
Edgar Allen Poe
The trouble with fighting for human freedom is that one spends most of one's time defending scoundrels. For it is against scoundrels that oppressive laws are first aimed, and oppression must be stopped at the beginning if it is to be stopped at all.
- H. L. Mencken
Many people would sooner die than think; In fact, they do so
-Bertrand Russell
What I have been telling you, from alpha to omega, what is the one great thing the sigil taught me — that everything in life is miraculous. For the sigil taught me that it rests within the power of each of us to awaken at will from a dragging nightmare of life made up of unimportant tasks and tedious useless little habits, to see life as it really is, and to rejoice in its exquisite wonderfulness. If the sigil were proved to be the top of a tomato-can, it would not alter that big fact, nor my fixed faith. No Harrowby, the common names we call things by do not matter — except to show how very dull we are ...
-James Branch Cabell
September 28, 2015 - 11:38 a.m.
Americana In Little Old Brooklyn
Hey I'm starting to write before 9:30, that's my actual goal and I made it by 2 minutes. What's good about this is that I successfully fought the urge to look for something to do. Of course as I wrote this I remembered something I need to do, finish reading the opinion section of the New York Times. But I'm not going to break my momentum and stick to writing this.
My readership yesterday was disappointing, less than 30 people and I was quite happy with what I wrote so do yourself a favor and go back and read my last entry about seeing Bobtown.. Are you finished? Good. I should have made coffee while I was waiting for you. Too late now.
This weekend was the first annual Brooklyn Americana Music Festival;r I hope there's a second. It was very Brooklyn, held in various sites in the Borough and for the most part free. I had to miss it on Friday and Saturday as I was busy seeing two of my favorite bands, Spuyten Duyvil and Bobtown. Yesterday I went. First I went to Superfine to see The Calamity Janes at the Bluegrass Brunch. I should have planned this better or investigated more. They were on at 2:30. That's a little late for brunch. I ate before I left and headed out. I figured I'd get there early and check out whoever was there before them. The place is laid out in two sections, part near the stage, and a lower section and bar by the door. The part by the door was very loud with people talking and eating and not much of a view of the stage so I went up to the stage area. I found a nice seat. As I was about to sit down a woman comes over and asks if she could help me. I told her I just got there and didn't know what I wanted yet. I figured I'd get coffee and something light or dessert. She then told me that the table was reserved, There was no sign on it. How was I to know? She said I was supposed to check in with her and pointed to her hostess station. If I had walked up on the other side I'd have seen it but not the way I walked. She told me there was a 45 minute late and I said that's fine, as long as I was seated by 2:30. I asked if there was a place up front and there was one tiny spot and I stood there. The 45 minute wait was actually 10 minutes. She seemed to act like she didn't want me there. I don't know what that was about. There really was no desserts or snacks so I ordered pancakes. They were amazing, a bit recommendation on my part, They were also very expensive. As much as the hostess seemed to not want me there the waitress was friendly. She was great, an odd yin and yang.
When I walked in I saw Sean. Sean is a friend of Amy Speace and I have not seen her since Amy moved to Nashville, years ago. We both forgot the other's name even though we are Facebook friends. He has not been going out to see music as much. It was nice to run into him.
I thought someone sitting at another table looked familiar but I couldn't see well enough to be sure. He finally came over and said "hi" to me. It was Adam or as I think of him, "cousin Adam," we share the same last name. I met him the last time I saw the Calamity Janes at Jalopy.
When I was standing waiting to be seated I saw Jason. I had not seen him since he left Cricket Tell the Weather till I ran into him at the Darlingside show on Thursday. Here I was running into him again three days later.
I first saw the Calamity Janes years ago but they pretty much immediately went on hiatus. They just got back together this year so they still have new band smell. They are new enough that I don't know everyone in the band. I met Stephanie Jenkins, the banjo player, socially, we have a lot of friends in common so I saw her at shows and saw her performing with other people. I met and introduced myself to Kari Groff, fiddle, last time I saw them but I knew about her before then as she did children's music with Kristin Andreassen. Then I realized that she was in Your Ex-Girlfriends a band I had seen a few times. Yesterday I met Mimi LaValley, guitar. I actually spoke to her at Jalopy but didn't introduce myself. Let's see who else is in the band. Betsy Plum, banjo uke and fiddle, it was her birthday at the last Jalopy show. Jared Engel plays the standup bass. They all sing but Jared. Does he sing backup? Perhaps.
They are right in one of my sweet spots. You could totally see them playing in a tiny Appalachian town in the 1930s and some ethnomusicologist coming and recording them. This is great as they are very much educated urbane people. They also have a lot of fun up on the stage and that's always a great way to get the audience have fun. They are the kind of band you can sit and watch over and over. This is my third time in what, the last three months? No it was very cold the first time, I remember Steph's banjo had to warm up, not Steph, her banjo. OK so it's the last six months. They did a square dance at Bryant Park on Friday night, bummed I missed that. There was a lot of great music this weekend.
When they were done I went to the Archway under the Manhattan Bridge. That's just want it sounds like, an archway to let people cross under the bridge. The DUMBO (District Under The Manhattan Bridge Overpass) development people decided to turn it into a thing. There's a bar/stand/whatever in it called The Lighthouse. It looks like it should be selling ice cream. I was disappointed. There are tables set up and for the festival a stage. Well OK there was an area of pavement they were using as a stage. I went to see The Amigos Band. I think I met them the same NERFA I discovered Bobtown. Not sure but they were both bands I instantly clicked with. They have evolved quite a bit since then. Then they were a trio, The Tres Amigos. But the sax player Eddie Barbash left. Why do people do that? Don't they know it never works out? Now instead of living the exciting life as a touring musician he has a job with regular hours. He's in the band on The Late Show with Stephen Colbert. Poor guy. I wish I had a TV so I could watch.
Eddie left but they added Amigo Noah on bass, a drummer, and now a fiddler. I'm terrible and forgot their names. In fact I only know Noah as "Amigo Noah." I bet he has a last name. The originals left, the ones I know are Sam Reider on accordion and Justin Lafayette Poindexter on electric guitar. I just found out his middle name is Lafayette but that's how Sam introduced him.
They play just about any kind of music you could call Americana, cajun, bluegrass, folk, rock, pop, etc. When I first saw them they had a Moxy Früvous vibe. I don't see that at all anymore. But they like the Janes have so much fun on stage that it's infectious. They are also great guys. I talked to Sam before the show and even though I was in a bit of a rush I stayed around to talk to Justin afterward. I ran into Richard then. He's a photographer that I think I met at an Amigos show but it might have been seeing Sasha Papernik, Justin's wife, or Tara O'Grady, Justin and Sasha both play with her. I love how incestuous the music world is.
I had to try and get to Trader Joe's and still be home by 7:30 because Harpeth Rising was John Platt's guest on Sunday Supper. I made it! Wow that's a lot of my favorite music on one day.
It was cloudy and I was disappointed because yesterday was the lunar eclipse and I figured I'd miss it. I had hardly slept the night before so I was very tired too. I got undressed and when Sunday Supper was over I called Brianne and talked to her. Then I made dinner. While dinner was cooking people started posting about the eclipse, they could see it. It had cleared up. But I was nice and cozy and really tired so I figured I'd skip it. I've seen lunar eclipses before, quite a few. But when I was done with dinner I decided to go out and see if I could see it from my block. I didn't get dressed, I went out in exactly what I was wearing in bed, my sweats. I did put shoes on over my slipper socks. I stepped outside and could see it from my porch; well I could sort of see it. My vision is so bad it was not very spectacular. That was sad.
Notice I call it a lunar eclipse, not a blood super moon. I'm annoyed at the hype. First off the super moon thing is ridiculous. If nobody told you you'd never notice the slight difference in size. It's tiny. You are far more affected by the conditions and background you are seeing it against than the few percent difference in angular size. And I object to blood moon, that's just hype. But on the other hand it seems to be hype that worked, people were interested and actually went out to look at the moon. They took pictures of the moon. They were involved in astronomy. Those are all good things. I guess I just wish that could happen without the hype. Just saying "eclipse" should be enough to get people excited. I also wish I could have seen it better.
Hey I'm finished before 11:30, that's progress. There's music I could go out and hear tonight, Syd Straw or Tara O'Grady but I think I'm going to stay in and take it easy. I've been going out a lot. I can catch up editing a zillion photos and start putting together my radio show next week. I'll be on the air Tuesday night. Put that in your calendar now. You can hear me at WFDU. Related to that I have a lot of music to rip and listen to.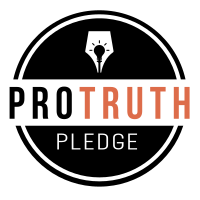 I signed the Pro-Truth Pledge:
please hold me accountable.







Memories: Not that Horrid Song - May 29, 2018
Wise Madness is Now In Session - May 28, 2018
The NFL and the First Amendment - May 27, 2018
On The Road Again - May 26, 2018
Oliver the Three-Eyed Crow - May 25, 2018



creative commons
This work is licensed under a Creative Commons Attribution-Noncommercial-Share Alike 3.0 License.
Horvendile September 28, 2015




Follow on Feedly