I became insane with long intervals of horrible sanity.
Edgar Allen Poe
The trouble with fighting for human freedom is that one spends most of one's time defending scoundrels. For it is against scoundrels that oppressive laws are first aimed, and oppression must be stopped at the beginning if it is to be stopped at all.
- H. L. Mencken
Many people would sooner die than think; In fact, they do so
-Bertrand Russell
What I have been telling you, from alpha to omega, what is the one great thing the sigil taught me — that everything in life is miraculous. For the sigil taught me that it rests within the power of each of us to awaken at will from a dragging nightmare of life made up of unimportant tasks and tedious useless little habits, to see life as it really is, and to rejoice in its exquisite wonderfulness. If the sigil were proved to be the top of a tomato-can, it would not alter that big fact, nor my fixed faith. No Harrowby, the common names we call things by do not matter — except to show how very dull we are ...
-James Branch Cabell
February 24, 2016 - 1:33 p.m.
Fake Berube
I'm getting a very late start, I slept late this morning. Let's see if I can write this fast. I once wrote an entry in 12 minutes. I don't think I'll match that. I do know exactly what I'm going to write and that will make things go faster.
ARRRGGGHHHH! I somehow lost my normal template on Word. That means I lost all my macros and defaults. That's going to slow everything down.
I had a nice simple plan yesterday, do laundry, make dinner, then go see Sharon Goldman at Caffe Vivaldi. I then had the added bonus of LORi calling. We had a fun conversation even though it started with kvetching. It's nice to have to have someone to kvetch to. So things were going great. Sharon was on at 8. At 4 I started to do laundry. That left plenty of time. I hadn't done laundry in a long time so I had a lot. I got it all together in two bags, one for whites and one for everything else. I carried them down the stairs, put them into my shopping cart and made my way through the drizzle to the laundromat. I knew this was a good time to do it. The place was empty. I got the two machines I like best. The big machine on the end and the little machine on the end of the next row. They are right by the door. I put the clothes in and headed home. I never hang around. I set my timer to let me know when to go back. I didn't rush back when the timer went off because the place was empty; I knew nobody else needed to use those machines. I was surprised because the big machine was still running but it does take a little longer than the small one. Of course I start it first but I figured it had another few seconds so I'd take out my whites. I did and got back to the big machine and there was a woman in front looking at it. I said, "that's my laundry." She acted surprised then told me that she put soap in and started it. Arggghh! She said it was an honest mistake. Well yeah, I didn't think she did it on purpose. She was just totally careless and stupid. How do you not know which machines us used? She didn't notice that she couldn't use the first machine when she got there because there were clothes in it? She didn't remember she didn't start on the end? She didn't notice that she had three loads not four? So now that there was soap in my clothes I had to wait for the load to finish. That killed half an hour. I went back to my room. I came back. My clothes were done. I put them with my whites and went to the dryers. I put them in and enough money for 40 minutes at hot. I went home. I came back with 4 minutes left. I waited then opened the dryer. My clothes were wet and cold. The heat wasn't working. I told the guy that worked there and he put it in another dryer and used his card to pay for it. But it meant another 40 minutes! Arrggghhhh. The upshot was by the time I had the laundry back in my room it was 7:30 and Sharon went on at 8. Normally it takes about 45 minutes to get there with waiting for the train but I checked my phone app just in case and it said I could get there at 8:05, the timing worked out perfect. So I just dumped the laundry on my bed and raced to the subway. As so often happens people decided that blocking the stairs was the perfect place to stop and talk. I made my way past them and … just missed the train. It was 7:40, the next train wouldn't come to 7:50. I wouldn't get there to after 8:30 so I gave up and went home. Total defeat. Macaroni and cheese for dinner did not help.
I then woke up at 2:30 last night and couldn't get back to sleep for a long time. That's why I slept late and started writing late.

---

But there is a bright side. With no plans for the evening I had time to make a huge discovery. Mark Berube is dead! That person performing as him is a fake, a replacement. The Music Industrial Complex was not going to lose a cash cow like Mark and found or perhaps built with plastic surgery a replacement. They have been toying with us dropping clues that I missed till last night. Then it all clicked. I'll give you the evidence and you'll be saying, "How the hell did I miss that?"

Let's just go back to Sunday when "Mark" did a concert window. It opened with "fake" Mark performing, then the "real" Mark came on and took over. The "fake" Mark was the Mark's son in a fake beard. I made the leap in logic, if there can be two Marks why not more? Maybe that guy that took over wasn't Mark either. And the clues started falling into place. His latest album, Sticky is littered with clues. Just look at the songs. They are all about death. The centerpiece is of course

He's straight out telling us that he's dead. Could they make it more obvious? Let's run through other songs in the album with clues.

It starts with Bride of Frankenstein Hair. The song is about Mark's Wife Carolann Solebello. If she's the bride, then he's Frankenstein. Of course Frankenstein is really the scientist but is usually understood to be the monster, the monster that's made out of parts of dead people. Yes, just like the fake Mark.

I suspected foul play and Charter Arms Bulldog a song about the Dog telling David Berkowitz to kill people and become Son of Sam seems to lead in that direction but that's just red herring. The real key is Friend me Lately.

We learn that "It was painless; he did not feel any pain." It's a song about the death of a the love of a woman's life. Then 11 months later she gets a friend request from him. Poor Carolann. The reality is he died of a heart attack, thus, I Broke My Heart on You. .

The album ends with a bookend to the way it starts. It started with Frankenstein and ends with Vampire Women of Jersey City. Yes, the other Universal Pictures mainstay that involves the dead coming back to life. How has nobody seen this till now? There was even a clue before the album came out. For ages and two albums he was "Mark Berube" now all of a sudden he's "Mark Allen Berube." When you think of Allen as a middle name who is the first one you think of? Edgar Allen Poe of course. Is there anyone more obsessed with death than Poe?

If this all sounds familiar it's because this happened before with Paul McCartney back in the 60s. The part that I always thought hard to believe with Paul was that the new Paul was an even better songwriter than the old one. How did they find a guy that look and sounded so much like Paul and was equally talented? Thinking about Mark got me thinking of that again and I figured it out. How do we know the cute guy with the big eyes was writing the songs? We don't. There was someone laboring behind the scenes writing the music. He was well paid, getting all the songwriting royalties. My guess is that it was Jimmy Webb. He wasn't performing much and was and still is a great songwriter. He clearly stopped writing for Paul after the breakup of the Beatles. That's why none of Paul's solo work is nearly as good.

My guess as to who is writing for Mark is Jim Infantino. Jim can come up with a rhyme for Blagoyavich, I'm sure he'd have no trouble coming up with the rhymes in Higgs Bosong. It's not a slam dunk but it also explains why Jim has not been writing much new material. He has but it's for "Mark Allen Berube."

This is important, if it can happen to Mark and Paul it can happen to you. I bet it's happened a lot. How is Keith Richard's still alive? Easy this is not the same guy that was taking all those drugs. He died long ago. Judging from the songwriting they went through three for four Bowies. That was easy, nobody really knew what he looked like anyway, they just knew the look. Now it doesn't always work out. Paul Simon was never satisfied with any of the replacement Art Garfunkels.

Be on the lookout. Who else has been replaced? I need your help. We must spread the word of what's happened. We cannot let them keep replacing our beloved musicians with fakes. Tell everyone you know and have them tell everyone they know. We must bring it all to the light of day and put an end to this.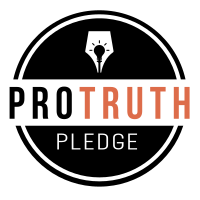 I signed the Pro-Truth Pledge:
please hold me accountable.







Memories: Not that Horrid Song - May 29, 2018
Wise Madness is Now In Session - May 28, 2018
The NFL and the First Amendment - May 27, 2018
On The Road Again - May 26, 2018
Oliver the Three-Eyed Crow - May 25, 2018



creative commons
This work is licensed under a Creative Commons Attribution-Noncommercial-Share Alike 3.0 License.
Horvendile February 24, 2016




Follow on Feedly