I became insane with long intervals of horrible sanity.
Edgar Allen Poe
The trouble with fighting for human freedom is that one spends most of one's time defending scoundrels. For it is against scoundrels that oppressive laws are first aimed, and oppression must be stopped at the beginning if it is to be stopped at all.
- H. L. Mencken
Many people would sooner die than think; In fact, they do so
-Bertrand Russell
What I have been telling you, from alpha to omega, what is the one great thing the sigil taught me — that everything in life is miraculous. For the sigil taught me that it rests within the power of each of us to awaken at will from a dragging nightmare of life made up of unimportant tasks and tedious useless little habits, to see life as it really is, and to rejoice in its exquisite wonderfulness. If the sigil were proved to be the top of a tomato-can, it would not alter that big fact, nor my fixed faith. No Harrowby, the common names we call things by do not matter — except to show how very dull we are ...
-James Branch Cabell
July 24, 2017 - 12:24 p.m.
O Frabjous Day
I woke up early this morning. I'm writing even before the WFUV Question of the Day. It just started but I still beat it. The problem is that I'm falling asleep. Combating that is that I have a very good day to write about. Let's see if writing about it gives me enough adrenaline to overcome Morpheus.
The calendar says that my birthday is July 19, that was Wednesday. Like so many holidays, like Martin Luther King's Birthday, what matters is the day it's celebrated; that was yesterday when I had my most successful adult birthday party. Forget adult, I was never happy with my kid birthday party. One year it was at my grandparents and I couldn't invite any of my friends but my sister Sue could invite her friend Charis. Not that I'm bitter. Nope, not at all. I never hold a grudge. I just let it go.
Where was I? Oh, right, my successful birthday party; the way I put it on the invitation "Gordon's Birthday LX." The description was "60 is the new 16." I drew my inspiration from the way Katherine always celebrates her birthday, she just invites people to the park and asks them to bring food, drink, and instruments. I decided to keep it local to the extreme. A block from the house there's what I call either the Little Park at the End of Fordham Street or the Secret Park at the End of Fordham Street. You don't believe that it's a secret?
The End of Fordham Street
If you saw that would you think you were approaching the park? But when you get to the end and turn your head to the right you'll see this.
The secret entrance to the secret park
I posted those photos on the invitation as I knew everyone would assume they were in the wrong place otherwise. I went down early. That's a lie. I meant to get there early but had trouble packing up the cooler and the supplies on the hand truck so I got there just as the party was announced to start. I was still the first one there. That is if you don't count the teenage boys getting high. I wasn't worried about them but I didn't want the party smelling like skunk and I needed all the tables. I didn't want to kick them out though, I had no right to. I just hoped that when we reached a critical mass of old people they'd leave. I trusted them enough that when I saw the bag of party supplies was missing I asked them to beat up anyone that came to steal the cooler and chairs and my backpack. When I got back I took one of the chairs out on the sidewalk where people could see me and awaited guests. Three couples arrived simultaneously, Rona & Bob, Erika & Arthur, and Elisa & Jon. I knew they didn't come together as Erika and Arthur came by boat from Long Island. There is a boatyard right by the park where they moored. Everyone else was boring and came by car or public transit. Erika and Arthur win the coolest arrival award. While I was greeting them, I saw Sylvia & Louis coming down the street getting the funniest looks from everyone they meet. When they arrived, we went down that intriguing passage to who knows what.
All the pictures except the first two were taken by Bob an Bev. If you look at the lower-righthand corner of each picture you'll see one of their names. That's how my program watermarks. I thought it would be larger.
Isn't that a perfect space for a party? It's a public space that is totally private and with a view of the water.
The teens were still there still getting high. We needed that table. I thought we had a critical mass of old people and they'd run but they didn't. Then Jim arrived and Bob got smart. Jim is a deputy commissioner of the Probation Department. He showed off his shield when I asked him too. Bob then went over to the kids and said, "do you really want to be doing that with a probation officer here?" That did it. They didn't flee but the left soon thereafter. Thanks Bob.
I wanted a party with people from all aspects of my life. I didn't quite achieve that but everyone met people they didn't know. I'll try and break the guest list down by how I know them. Families and couples are listed together. Within each group it's ordered by how long I know them
People I've known since childhood

Alison - my sister
Louis & Sylva - her friend from high school and her friend from college
WFUV Volunteers

Jim
Howard
Rona & Bob
Music Fans

Marti
Erika & Arthur
Jane & Bernie
Perry & Beth
Fantasy Baseball

Marc
Musicians

Elisa* & Jon
Bev
Katherine*
Carolann* & Mark, and their son
Allison* & Joe
On the musicians list a star means they are a Chick with Dip. The men are all husbands of Chicks Aka Roosters. Bev was the only one that is neither a Chick nor a Rooster but part of the same social circle. I often think of the chicks as the center of my musical social circle; that seems to be accurate.
Let's put some faces to those names.
Standing: Joe, Bernie, Alison, John, Marc Jim, and Jane.
Seated: Bev, Carolann, Allison, Elisa, me

Me, Arthur, Erika, Jim, and Jon

Howard

Me, Katherine, and Carolann

Rona

Beth behind the WWF bag and Perry with his back turned

Sylvia and Louis standing next to her

The only picture of Marti is of her taking a picture of Katherine.
There are no pictures of Bob unless Katherine took some. I don't have her pics yet. I know there's a version of the group picture that she's in. And I don't have Marti's pics either.
Does the party look like fun? I hope so, it was fun. I like my friends getting to know each other. I made sure to introduce Erika to Sylvia as they are both librarians. They had already met but I got Allison and Alison together so they could make fun of anyone that spells their name with a y or a c. You saw the instruments and there was music and singing. I got sung three birthday songs. There was no dancing. There should have been dancing. Allison and Joe, you should have led us in a Tarantella. We'll have to do it again.
My favorite part of course is all the weird erudite conversations. This is a geeky crowd. Who else would want to be my friend?
The presents were well chosen, everyone knew my size, chocolate. I discovered that the cat cookies at Trader Joe's are not cookies for cats but for people. They are addictive. They are in different poses. I am supposed to go through them and find them all.
I got to display my super power.
Things stick to my forehead. There are two star decorations, a MetroCard which was also a present, a quarter, and a cat cookie. Do you think Marvel will make a comic book about me? Maybe even a movie or TV show? I'll have to think of a cool superhero name. It might help if I also find a way to thwart evil by sticking things to my forehead.
There was a threat of rain all day that never came. The weather was perfect, overcast and not too hot. I hope Falcon Ridge does as well. Overall, it was just about perfect. There were of course people that I'd have liked to be there that couldn't make it. The Kennedys and Scott Wolfson and Other Heroes had gigs. Lori not LORi didn't come because she hates me. Her excuse was that she already had tickets to see Boston. Now come on if the choice were weeding or seeing Boston most people would take weeding.
I got help from Marti and Jim getting all my stuff back to my apartment. Thank you, Marti and Jim. Then Jim and I went to Lickity Split for hot fudge sundaes with bittersweet symphony ice cream. That was heavenly.
When I got back home from that and got settled the perfect day continued, Game of Thrones was on! This is not a spoiler so don't worry. I have issues with how they could have possibly built the Black Fleet considering the limited resources of the Iron Islands. If they could do that why didn't they do it ages ago and be a major power? Fantasies never get the economics right. How did Elves and Dwarves get enough food to eat? We are told that Dwarves do it through trade but there was not always enough of a population around them to provide their food. Elves just live in the woods and don't seem to produce anything but poetry and song and that was before copyrights. Maybe the streaming services paid better in Middle Earth.
I should go out today but I suspect I won't, the weather is yucky. I'm not at all sure why I need to go out, I just suspect I have a need. It's late, I better eat.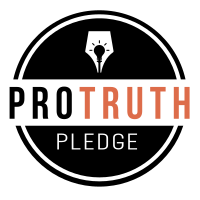 I signed the Pro-Truth Pledge:
please hold me accountable.







Memories: Not that Horrid Song - May 29, 2018
Wise Madness is Now In Session - May 28, 2018
The NFL and the First Amendment - May 27, 2018
On The Road Again - May 26, 2018
Oliver the Three-Eyed Crow - May 25, 2018



creative commons
This work is licensed under a Creative Commons Attribution-Noncommercial-Share Alike 3.0 License.
Horvendile July 24, 2017




Follow on Feedly