I became insane with long intervals of horrible sanity.
Edgar Allen Poe
The trouble with fighting for human freedom is that one spends most of one's time defending scoundrels. For it is against scoundrels that oppressive laws are first aimed, and oppression must be stopped at the beginning if it is to be stopped at all.
- H. L. Mencken
Many people would sooner die than think; In fact, they do so
-Bertrand Russell
What I have been telling you, from alpha to omega, what is the one great thing the sigil taught me — that everything in life is miraculous. For the sigil taught me that it rests within the power of each of us to awaken at will from a dragging nightmare of life made up of unimportant tasks and tedious useless little habits, to see life as it really is, and to rejoice in its exquisite wonderfulness. If the sigil were proved to be the top of a tomato-can, it would not alter that big fact, nor my fixed faith. No Harrowby, the common names we call things by do not matter — except to show how very dull we are ...
-James Branch Cabell
January 11, 2015 - 11:34 a.m.
Is Bridget Cleary Burning the reason the Harpeth is Rising?
Wow just had a wave of angst. I better write about last night and drive the blues away.
Last night I trekked took two subways, Jersey Transit, and a walk in the freezing cold to get to the Fair Lawn Community Center. What made that worthwhile? A show with two of my favorite bands in the world, Burning Bridget Cleary and Harpeth Rising at the Hurdy Gurdy Folk Music Club. I always associate the two bands as they are the two that pretty much instantly adopted me at NERFA when we first met. This was actually an ideal pairing. kudos to Ron Olesko for seeing that. They both have brilliant string musicianship backed by percussion. Both reinterpret traditional forms. But their music is totally different. I won't mention that they both feature beautiful women as that would just be sexist.
I got there a bit less than hour before show time and by total coincidence it was the same time as Brian and Beau. That's who I was planning on sitting with. Doors weren't open when we got there so I went backstage to talk to say hi to the bands. I had an extra bonus from that. I had to leave my house at 5:15 to get there at 7:10 which left me no time for dinner. I walk into the green room and there' a huge tray of ham and roast beef sandwiches and what's everyone eating? Salad. They offered some of the sandwiches and I took them up on it. I don't turn down free food. Especially really good free food.
I left when they had to change for the show and talked to Cheryl out front, she manages BBC. Her daughter Rose and husband Lou were two of the founders of the band.
So I got plenty of socializing in before the show Ron took this pic of me as I walked in.
People keep telling me that I look like I lost weight. In this pic I see it. See there's an advantage to not having enough money to eat for a few weeks.
Harpeth Rising was on first. I saw them only a few months ago and they have already made changes. They have added foot percussion. Maria the cellist plays both the cajon and bass drum. I don't know how she does that. Her brain is working three ways at once. To make it more complex she uses the front of her foot for the bass drum but the heel for the cajon. The banjo player Rebecca plays the foot tambourine. Jordana the violinist plays the queen of food percussion, the cowbell. OK why is there a special word, cellist and violinist, for people who play those instruments but there's no world for a person that plays the banjo? Banjos get no respect. All is right in the world. Sorry Rebecca. I love the banjo but I love banjo jokes even more.
They do some unusual covers, last night Istanbul and Stairway to Heaven. They totally transform the songs. It takes the audience a while to realize what they are playing, they are instrumentals so there's no hint from the lyrics. It reinforced a thought I've had before; How differently real musicians process things than mere mortals. Now I'm pretty musical. I can hear lots of things in the music. But what they can hear is what's in the music even when it isn't being played. Harpeth Rising plays notes that that Jimmy Page never wrote but once I hear them recognize that they were always there. I see it every time I see musicians join in to songs they never heard before on violin or vocals and play or sings things that add so much to the song. I can hear hints of these countermelodies in my head but I can never produce them. It has nothing to do with physical skill. It's all in the mind.
I don't have any photos worthy of the music. My phone was not quite up to the task. Not that stopped me from taking some.
The one of Jordana is the only one I'm happy with. I couldn't get even a bad picture of Maria as she was usually behind Jordan's mic. This happened last time I saw them too. Next time I sit Stage Maria. I think from there I'll still be able to see Rebecca who stands.
Burning Bridget Cleary keeps getting better too. They have two fiddles, Rose and Amy, Peter on djembe and Lou on guitar. Rose and Amy are great singers but they don't let that stop them from doing instrumentals. I love how they take advantage of not singing. Their violins are plugged so when they are not singing they are liberated from the mics and take advantage of them. They stand front and center. I should have beer pictures of that. Last night they didn't do something they usually do, actually go out into the audience. It's pretty much impossible to just sit there when they play. Your body feels the music and wants to move to it. It's also pretty much impossible to mot be happy when you hear it. They must be secretly Canadian as the feeling I get from them reminds me of Natalie MacMaster and Great Big Sea. Nobody in the band is Irish but they play Irish music. It's a strange and beautiful world.

Rose

Amy
Both bands are just so much better than almost anything you hear on the radio. They combine tremendous musicianship with fun. They are crowd pleasers with substance.
It took me two hours to get to the show but half that to get home. Why? Maria, the cellist, is originally from Brooklyn. Her parents still live there. They gave me a ride back to Borough Hall where I could catch a
home. That made my life so much easier. I am such a parasite. I got comped for the show, at the musicians' food and got a ride home from their family. Maybe I should retitle this blog, My Life as a Tapeworm
Can anyone figure out where the bands names come from? A hint, BBC plays Irish music and Harpeth Rising is based on Nashville. If you don't just Google Bridget Cleary and Harpeth.
I seem to have nothing on the agenda today. I'll see what happens. Maybe I'll just stay home.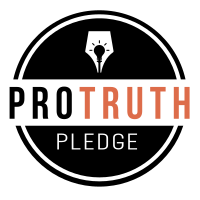 I signed the Pro-Truth Pledge:
please hold me accountable.







Memories: Not that Horrid Song - May 29, 2018
Wise Madness is Now In Session - May 28, 2018
The NFL and the First Amendment - May 27, 2018
On The Road Again - May 26, 2018
Oliver the Three-Eyed Crow - May 25, 2018



creative commons
This work is licensed under a Creative Commons Attribution-Noncommercial-Share Alike 3.0 License.
Horvendile January 11, 2015




Follow on Feedly