I became insane with long intervals of horrible sanity.
Edgar Allen Poe
The trouble with fighting for human freedom is that one spends most of one's time defending scoundrels. For it is against scoundrels that oppressive laws are first aimed, and oppression must be stopped at the beginning if it is to be stopped at all.
- H. L. Mencken
Many people would sooner die than think; In fact, they do so
-Bertrand Russell
What I have been telling you, from alpha to omega, what is the one great thing the sigil taught me — that everything in life is miraculous. For the sigil taught me that it rests within the power of each of us to awaken at will from a dragging nightmare of life made up of unimportant tasks and tedious useless little habits, to see life as it really is, and to rejoice in its exquisite wonderfulness. If the sigil were proved to be the top of a tomato-can, it would not alter that big fact, nor my fixed faith. No Harrowby, the common names we call things by do not matter — except to show how very dull we are ...
-James Branch Cabell
March 20, 2016 - 3:35 p.m.
Next on BBC First Acoustics
I seem to be stuck on this very late schedule. It's even later than I thought. It's 12:30 and I just started to write. That's too late. I better eat first and come back and write. I hate this.
Now it's after two and I'm finally writing. That's even sadder. I made Trader Joe's bacon bits and ends. It's cheaper than regular bacon and tastes great. But this time instead of having irregular slices there were chunks. I don't know how to cook a chunk of bacon. I cut them in half before cooking so they were more like super thick slices. It worked. Just seemed a bit labor intensive for bacon.
Yesterday I went to First Acoustics to see Burning Bridget Cleary. So you now how I always say, "today I'm going to walk to … " and then I don't. Yesterday I did it. I walked the 4.3 miles in an hour and 15 minutes. That helps my self-esteem, Google maps said it would take an hour and 28 minutes. I'm pretty sure I could have done it in an hour and five minutes if I didn't have to stop for red lights. I'm now a real Brooklynite. I have a mental map of the borough, at least the parts I frequent. I didn't have to refer to Google maps to guide me though I consulted it first for the best route. Today I might be even more ambitious and walk to Rockwood Music Hall. That's 5.8 miles. The problem is that means I'd have to finish writing and posting this in 40 minutes. It probably won't happen. Maybe I'll walk back even though that will mean finishing the walk at night. I'll see.
The walk was worth it, the old ads said "I'd walk a mile for a Camel." I can do ads for BBC saying "I'd walk four miles for Burning Bridget Cleary." I'd walk further. They are a band I pretty much instantly bonded with at NERFA. It was before I saw them perform, it was before I knew they were a band. They looked like a family, three of the five are a family, and figured they were presenters Happily they turned out to not just be people I loved but made music that I loved. I have been pretty much "with the band" since then. My only complaint is that I don't see them often enough. If you love me and you have a venue or host house concerts, you'll book them.
Because I walked I was not the first person there. I planned that poorly I should have gotten there very early so I could hang out with the band before the show. Next time that's what I'll do. I was able to get a seat down front because I joined Richard and Viki. The only problem was that thanks to the speaker placement I could only see Lou, the guitar player from the waist down. I had to shoot around corners to get pictures of him. I had the perfect slot to shoot Peter in the back on the djembe between Rose and Amy, the fiddlers. Lou is Rose's father. Notice before I said that three out of five were family? The fifth is Cheryl, Rose's mother and Lou's wife, who is the Reuben Kincaid of the band. She also sells the merch which is why I wasn't doing it. Gene and Isabel were sitting in the table right behind us. So I was sitting with my people. I had forgotten it but I had turned Gene and Isabel onto BBC when they played in Garden City.
I'm over 600 words in and I haven't told you what BBC plays. You might guess it just from the name, Bridget Cleary certainly sounds Irish. The music they play is Irish. The performers are not Irish. There are the three Baldinos, Peter Trezzi, and Amy Bashara, no Irish at all. They closest they get is Cheryl is part Scottish so Rose is half as Scottish as that. Irish music is not about genetics and heritage. White people can play the blues and Italians and Arabs can play Irish music. RUNA has had Jews, and a Japanese woman in it. Louis Armstrong played Klezmer. Music knows no ethnic bounds. Cultural appropriation is a good thing. It's called civilization.
There was a point in the show I started to feel silly. They would announce a song written or made well known by an artist, name the artist, and I felt compelled to applaud. They have great taste. The name checked, Steeleye Span, Richard Shindell, Dave Carter, and who was the other one? Jay Ungar! Rose made me feel old, she said she grew up listing to Dave Carter's the Mountain. That's a new song! I was over 40 when it was released, that makes it new.
I don't see BBC nearly enough so each time I see them I'm taken by just how good they are. These are not nice people that like me playing nice music. These are Musicians, with a capital M, making great music that have the good sense to be nice and the bad sense to like me.
Oh I forgot to mention food. This was the St. Paddy's Day show and they served corn beef! Of course that is Jewish food that the Irish adopted when they came to New York. In Ireland they ate mainly pork and bacon was served instead of corn beef. I told you cultural appropriation was a good thing. Most importantly the food was delicious.
I took something like 250 pictures but I'm not sure how many will be usable. The one I posted last night really isn't. I can't always judge from how it looks on my phone. The lighting was a bit difficult. It isn't always that way there and back when I had a real camera I took some pretty good pictures there. Five years ago today I posted this one which I'm quite proud of.
It's just a shadow but if you know her you can immediately recognize Abbie Gardner. One of my conceits is that I have a good photographic eye. This helps me maintain that conceit. By the way I'm not saying that I don't but it's hard to judge yourself. I also think I can write well. People seem to agree with those things. Somehow they don't see that I'm a sexy sexy beast and often vocally disagree with me when I suggest it. Lena and Carey are glaring at me now or perhaps pointing and laughing.
After the show I had to hang around a bit as I hadn't had a chance to talk to Amy or Rose before then. I saw Cheryl before and during the show and Lou and Peter during intermission. I can't leave without my full complement of hugs and conversation.
Gene and Isabel then gave me a ride home. That was a great bonus. More time for conversation with them and a ride. I was rewarded for introducing them to BBC five years ago. I love it when a plan comes together. Yes, I invited them to see BBC five yearsa ago on Long Island because I wanted to get a ride last night. I'm as devious as Wile E. Coyote, GENIUS. I pretty much get the same results too.
It turns out I'm not going to walk either way to Rockwood. It's too late to walk there and I have to catch Honor Finnegan on John Platt's Sunday Supper tonight. It will be a bit tight catching her even if I take the subway.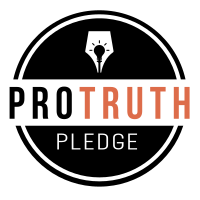 I signed the Pro-Truth Pledge:
please hold me accountable.







Memories: Not that Horrid Song - May 29, 2018
Wise Madness is Now In Session - May 28, 2018
The NFL and the First Amendment - May 27, 2018
On The Road Again - May 26, 2018
Oliver the Three-Eyed Crow - May 25, 2018



creative commons
This work is licensed under a Creative Commons Attribution-Noncommercial-Share Alike 3.0 License.
Horvendile March 20, 2016




Follow on Feedly