I became insane with long intervals of horrible sanity.
Edgar Allen Poe
The trouble with fighting for human freedom is that one spends most of one's time defending scoundrels. For it is against scoundrels that oppressive laws are first aimed, and oppression must be stopped at the beginning if it is to be stopped at all.
- H. L. Mencken
Many people would sooner die than think; In fact, they do so
-Bertrand Russell
What I have been telling you, from alpha to omega, what is the one great thing the sigil taught me — that everything in life is miraculous. For the sigil taught me that it rests within the power of each of us to awaken at will from a dragging nightmare of life made up of unimportant tasks and tedious useless little habits, to see life as it really is, and to rejoice in its exquisite wonderfulness. If the sigil were proved to be the top of a tomato-can, it would not alter that big fact, nor my fixed faith. No Harrowby, the common names we call things by do not matter — except to show how very dull we are ...
-James Branch Cabell
July 26, 2013 - 12:34 p.m.
Amanda for All Seasons
I'm back to driving Celebrian this morning but as I'm no long in the Last Homely House West of the Mountains I have to give myself time to get there by subway. I had trouble finishing this before we left when I was in the same house. How am I going to do that when I have to travel. I won't. I'll finish it when I'm at Kos Kaffe but I'll start it now.
Yesterday my Budgiedome scheduling anxiety came to a head. I had to get it done. I had all these emails that I couldn't open. I finally gave in and got moral support. I called Katherine and she held my hand while I opened the emails. And all those scary emails? They were a bunch of people I love telling me that what I suggested was great and saying nice things about me. Sure I have to make changes. I always make changes. That's part of job. It's a part I like, an adrenaline rush. So yes my anxieties seem so silly now. That's actually unusual most of the time when I'm anxious it's about things with real downsides.
So here's the thing. There are lots and lots of things wrong with my life. I have no permanent abode for god's sake. I've always figured that my deal with the universe was that I don't get things that others take for granted but I get some strange and beautiful compensations. The Budgiedome is one of them. It isn't fair that it gives me anxiety.
That's all metaphorical of course. I know you can't make deals with the universe. I'm nuts but not delusional.
Speaking of compensations last night I got to hear Amanda Shires at my favorite restaurant, Hill Country Barbecue. I have not seen Amanda is several years and somehow didn't hear about this show. I found out about it because I have the Bands in Town app on Facebook. When Howard said he was going that showed up on my timeline. There might be something to this internet thing. I made a reservation by phone for 9:30. The show was listed for then but I was told it actually would start closer to 10:00. Why do that? Hill Country has a weird setup. There is a wait staff but no real waiter service. They just bring drinks. You buy your food at the market. It comes on butcher paper not plates. The music is downstairs and you have to carry it down on a tray. Not something I'm totally comfortable with. But Frank Bruni the Times restaurant critic says it's his favorite restaurant in the City and I concur. They have amazing barbecue. I wanted the moist brisket but was told they were out but to get the beef ribs instead. I ordered a pork rib, a beef rib, and a sausage. Then I was told that the beef rib wouldn't be ready for 10 minutes. Oy. I ordered the chicken instead. But then the rib came out. Even better they didn't charge me for it as they were out of the brisket! They know how to keep the customers happy.
When I was show downstairs they took me to my seat and who was I sitting with? Howard! I wasn't surprised. I asked for a table by the stage and I knew he would too. The third person a the table was Steve who is the photographer at the Landmark on Mainstreet. I looked around and there was no one else I knew in the audience. Amanda is not a part of my usual musical circles in the city but she did play at Brenda and George's house the night before. If I still had a car I might have gone to that. Going to shows at their house is something I really miss not having a car. I get to see the artists other places but I don't get to see Brenda and George.
This is my first time seeing Amanda solo. She said it was an accident, she has been playing with a guitar player but she neglected to book him for this show. I think of her as a fiddler but she can't play the fiddle and sing so she did something I've never seen before. She did an entire show accompanying herself on a baritone ukulele. I thought it was a tenor guitar till she corrected me. Her style is guitar like.
I'm not sure if it was just because she was by herself or if her whole new album is this way but th4 songs were a big departure from what she used to do. A departure but great in totally different ways. She is a disciple of Bob Wills the king of Texas Swing. That had nothing to do with what she played. It was incredibly spare. The best way I can describe it is with a visual arts analogy; she makes tremendous use of negative space. This wasn't what I call lyric poetry, speaking on key to an instrumental background. She sang but with lots of space. It was to borrow a phrase from Honor, as stark as stone. It works amazingly well.
She had one song that she must have written just for me, Bulletproof. It was inspired by someone that gave her a gift of tiger claws after the show. He told her they'd make her bulletproof. What did she do? She took that ridiculous notion and explored the consequences of being bulletproof. I am kicking myself now as I forgot to ask her if she knew the Norse Myth of Balder. He was made invulnerable to everything but a mistletoe. The other gods amused themselves but throwing weapons at him. That's very much what's in the song.
During the intermission Jen came up to me and said hello. It's so funny that she felt she needed to say, "I'm Jen from Bobtown." Yes she was out of context and wearing glasses but I know her well enough to not be thrown. What is it with Bobtown> In the nine months I've known them I have run into Jen, Karen, and Katherine at shows.
Damn I don't have time to finish this. I'm in Kos Kaffe now but I have to pick Coco up in 8 minutes. I better go. I'll finish this up later.
Now I'm at Coco's getting ready to help her with First Acoustics stuff. Stuff is the technical term for it. I have a few minutes while Coco is busy with something so I'm writing.
I love Hill Country as a venue. It's a great listening room in addition to the great food and taste in performers. There was one problem last night. There was no cover. No cover means people come in looking for dinner not music. At the very next table, up front, were these really loud people, one of whom loved the ribs and wanted everyone to know it. The manager had to ask them to be quiet which meant they kept it to just annoying not justified homicide annoying. Even Amanda commented about them from the stage.
One of the great things about Hill Country is that you can play a full set. She started at ten and finished after midnight. As much as I love Rockwood and the Living Room you have only 50 minutes. Joe's Pub isn't much better, you get 75 minutes.
After the show I got hugs and her new CD then headed home. It was of course after midnight and the trains take a slower route and I got home around 1 AM. It was well worth it. My anxiety levels went way down. Of course if I think about some other things it will come right back. I'm suppressing them.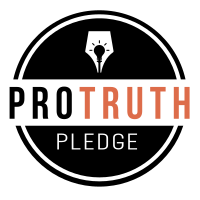 I signed the Pro-Truth Pledge:
please hold me accountable.







Memories: Not that Horrid Song - May 29, 2018
Wise Madness is Now In Session - May 28, 2018
The NFL and the First Amendment - May 27, 2018
On The Road Again - May 26, 2018
Oliver the Three-Eyed Crow - May 25, 2018



creative commons
This work is licensed under a Creative Commons Attribution-Noncommercial-Share Alike 3.0 License.
Horvendile July 26, 2013




Follow on Feedly