I became insane with long intervals of horrible sanity.
Edgar Allen Poe
The trouble with fighting for human freedom is that one spends most of one's time defending scoundrels. For it is against scoundrels that oppressive laws are first aimed, and oppression must be stopped at the beginning if it is to be stopped at all.
- H. L. Mencken
Many people would sooner die than think; In fact, they do so
-Bertrand Russell
What I have been telling you, from alpha to omega, what is the one great thing the sigil taught me — that everything in life is miraculous. For the sigil taught me that it rests within the power of each of us to awaken at will from a dragging nightmare of life made up of unimportant tasks and tedious useless little habits, to see life as it really is, and to rejoice in its exquisite wonderfulness. If the sigil were proved to be the top of a tomato-can, it would not alter that big fact, nor my fixed faith. No Harrowby, the common names we call things by do not matter — except to show how very dull we are ...
-James Branch Cabell
May 24, 2013 - 12:46 p.m.
Ariana and the Monster
Dateline Kos Kaffe. I got here early. Let's see if I can finish this before I have to leave in 47 minutes My money is on me finishing but not having time to post.
I keep meaning to talk about my weight. So remember when everybody was telling me I was losing weight but I wasn't. Now I really lost it. I'm nine pounds off my top weight. That's mainly, perhaps totally due to coming off prednisone. I knew I'd lose some weight since the drum makes you retain water. That's why my face turned so round. It also settles on the belly. What's odd is that I lost the weight in two rounds. The first a somewhat stead drop to 179. I stayed there for a while then lost another three pounds and an accelerating rate. What causes some concern is that I'm now losing because the Crohn's is acting up silently and I'm not absorbing my food. No rush to judgment. I'll see how things continue. One thing I realize is that despite the fact that I'm always writing about the fattening food I'm eating I eat less when I'm homeless. I don't keep snacks in the house. Most days I only eat two meals. So unless I make a special trip for dessert I don't have sweets most days. I say this as I finish my chocolate croissant.
Yesterday was an odd day. I was at home till the evening. I couldn't fight it and took a nap, not once but twice. That doesn't make me happy but it happens after the school year ends.
Last night I went to The Living Room to see the arresting Ariana Gillis. As I walked down Allen street I saw a familiar back of the head. It was Damon. He was going too. This was his first time seeing her. Oddly he didn't hear about her from me but from a friend in Canada. I guess I have not been shouting her praises loudly enough from the rooftops.

ARIANA GILLIS IS ONE OF THE GREAT TALENTS OF THE AGE. YOU NEED TO SEE HER
Was that loud enough?

I'm getting ahead of myself. Let's get back to the narrative. Damon went to a cash machine and I went ahead to grab us a table. There was a musician there ahead of her and I was afraid that might be difficult. When I walked in the room was empty. Not one person was at a table. One gentleman was at the back at the bar. I asked the waiter "what gives?" and found that things were running late. That didn't make sense to me. Then the artist on before her should be performing. But no, things were so late that at 7:45 the 7:00 set had not started yet. I don't know where her fans were. Maybe she didn't have any. From what we saw when she did get on, there were two people there to see her, Everyone else was there for Ariana. At least only two people left after her set which started at 7:53. That showed good taste on the part of the listening public. We'll get back to that theme later. My reaction to her kept changing. My first thought was generic singer/songwriter. I then realized that was unjust, She didn't do the singer/songwriter drone. Her music was rhythmic and quirky. So my next thought was, "She might be succeeding at what she was going but I just don't like what she's trying to do." But then I realized that wasn't true. Isn't rhythmic and quirky exactly what I like? I finally settled on contrived and arch, with too much showmanship that fell flat. She put me in mind of the ingenue in Going My Way that Bing Crosby's character gives singing lessons too, He goes, "What's all this?" as he waves his hands around like she did, Her band wasn't good. She used a synthesizer to terrible effect. Notice I'm not using her name. I hope she never reads this. I give her credit for not trying to be just another sensitive singer songwriter but that isn't enough. She's trying to be something akin to Ariana but not succeeding.
This was a rare for the US 5-piece band show. Ariana is captivating solo but the band is where the music lives. Seeing Ariana was special when she was playing once a month, now that's its' rarer it is a can't miss experience. I am disappointed I can't get more of My Gentle Readers to see her. Can I be more enthusiastic? I'm not more enthusiastic about anyone.
Most of her songs are well rhythmic and quirky, as often happens her "hit" is the exception. John and the Monster is slow and lyrical. But it isn't a confessional. It's a true ballad, a song that tells a story. Yesterday's WfUV Question of the Day was tragic love songs. "By tragic we means somebody dies." I suggested John. Sure one of the lovers is a monster, but it's still a love story. It's a universal love story about loving another more than you love yourself. It's a slow song that I've heard dozens of times but I can still hang on every word. I close my eyes (despite the fact it means not looking at the alluring Ariana) and picture everything as she sings.
She always has audience participation songs. I don't wait for her to ask. I start singing along from the start. I don't clap early. That just seems distracting. And OK the claps aren't simple and I'm rhythmically challenged. She is charismatic. She owns the audience from the stage. And her band knows how to play.
The people behind me missed the day in kindergarten where they were taught how to be quiet when somebody else was speaking ... or singing. They talked quite loudly. I was forced to turn and give them the death glare repeatedly. This is part of my program to eliminate talking. You all need to help. Anyone who talks at a show should be made to feel uncomfortable. The best piece of stage business was unintentional. While there were doing sound check and having some issues the drummer said to the sound man, "No banjo in my monitor." Damon and I looked at each other and knew that was a natural set up for a banjo joke. If they weren't busy taking care of issues I'd have shouted, "Can we have no banjo in the house?" I love banjos but I love banjo jokes too.

I talked for a bit to the gentleman sitting by the bar when I got there. He said, "You know that she's going to make it big." I wish I did but you can't trust the taste of the public, There is a great deal of luck involved, If the public never hears the music they can't love it. Even if they do hear it they often need to have it pointed out to them how great something is. Otherwise the might hear the music but it never enters their consciousness. I know plenty of great musicians that have been great for years that still play for small audiences. Even if all the kinds of people that go to NERFA and Folk Alliance know how great they are, they are ciphers to the general public.

I was wrong. I'm not going to finish,. I'm almost done but not quite. But now I have to run.
I really was finished. I'm home now and all I have to write is the coda. And the coda will be about writing the coda. I had my croissant and coffee but I haven't had breakfast but I'm writing this first. Why? Because writing this is the more urgent need. it struck me recently that though I don't get paid a penny for it I'm a writer. It's how I think of myself. It's what's important to me. People generally say "I am [fill in profession] but everyone is much more than that. At least they should be. So yes I'm a teacher but I'm also a writer. I physically write for an hour every day and I think about writing much of the rest.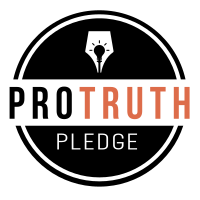 I signed the Pro-Truth Pledge:
please hold me accountable.







Memories: Not that Horrid Song - May 29, 2018
Wise Madness is Now In Session - May 28, 2018
The NFL and the First Amendment - May 27, 2018
On The Road Again - May 26, 2018
Oliver the Three-Eyed Crow - May 25, 2018



creative commons
This work is licensed under a Creative Commons Attribution-Noncommercial-Share Alike 3.0 License.
Horvendile May 24, 2013




Follow on Feedly