I became insane with long intervals of horrible sanity.
Edgar Allen Poe
The trouble with fighting for human freedom is that one spends most of one's time defending scoundrels. For it is against scoundrels that oppressive laws are first aimed, and oppression must be stopped at the beginning if it is to be stopped at all.
- H. L. Mencken
Many people would sooner die than think; In fact, they do so
-Bertrand Russell
What I have been telling you, from alpha to omega, what is the one great thing the sigil taught me — that everything in life is miraculous. For the sigil taught me that it rests within the power of each of us to awaken at will from a dragging nightmare of life made up of unimportant tasks and tedious useless little habits, to see life as it really is, and to rejoice in its exquisite wonderfulness. If the sigil were proved to be the top of a tomato-can, it would not alter that big fact, nor my fixed faith. No Harrowby, the common names we call things by do not matter — except to show how very dull we are ...
-James Branch Cabell
January 25, 2016 - 11:12 a.m.
Apocalypse Then
So you know how I had to go out and do things yesterday? I didn't. I never got dressed and I never left the house. Since I said goodbye to Jen and Joe Friday night the only word to come out of my mouth was "Hi," when I saw my landlady in the kitchen. I'm in a bit of isolation. This happens too often; it doesn't need snow. And I didn't get myself to play in the snow. I should have taken a walk and taken pictures.
I didn't even rip any of the pile of CDs I have that need ripping. I did find another stash of CDs that I filed. They were in a backpack since the last time I moved. Some of them have not been ripped. I have had these for years. I suspect I have more CDs somewhere. I don't have my copy of Bobtown's, The Trouble I Wrought. I have it ripped, that's from the MP3 version I got of it at the NERFA where I discovered them. I did have a regular copy though. I merch for them all the times. I can't decide if I should get a hard copy if I can't find the one I had. Part of me says I have no place to keep anything so I should not acquire possessions. The other part of me says, "It's Bobtown, this has emotional value.' What I might do is get that and then get rid of CDs that I don't like. I have a ton I've picked up at WFUV pledge drives and at NERFA that I don't like. When I was filing I found two unripped CDs by a musician I use as an example of a certain type of songwriter I don't like. Why do I keep them? Somebody else might like them.
I had macaroni and cheese for dinner last night but that was not a defeat. It was leftovers so it was being not wasteful. Whenever I make it when I had time to make something more elaborate it's a failure. When I just pop it in the microwave I'm fine with it.
Even though I was home I missed John Platt's show. I kept thinking I was going to be leaving any second. It didn't help that I didn't like the things he was promoting, a tribute to Glenn Frey and a visit from Steve Forbert. I did know he was playing a song by The Lords of Liechtenstein. He then also played songs by Harpeth Rising and No Fuss and Feathers. He was playing my people of people.
As I seem to be listing issues with myself I am avoiding reading an email. It can't have a terrible consequence but it's going to hurt my ego.
That marks the end of the moping section of today's Wise Madness now back to my regular, in my own mind, swashbuckling side.
Last night I watched the first half of Apocalypse Now Redux. First off I just scored a major victory, I spelled apocalypse right the first show. I always mix u the vowels. Even watching it on my tiny laptop screen, the worst way to watch it, the epic qualities come through. The 70s were a golden age of big movies, and this was as big as any of them. Star Wars took place "a long time ago in a galaxy far away;" Apocalypse Now takes place in an entirely different universe that just bears a surface resemblance to our own. Yet it says so much about the world we live in. My father was a decorated WWII vet who was in the Battle of the Bulge and the Remagen Bridge. He saw combat. There's the scene in the movie at the bridge that's under attack. Captain Willard (Martin Sheen) is trying to find the commanding officer. He goes to a soldier, "who's in command" and the soldier replies "I thought you were." My father's reaction was, "That's war." He thought it the best depiction of combat he had seen. War is chaos and that's the other universe the film brings you to. Can anyone who has seen it forget the helicopter attack by Colonel Kilgore's (Robert Duvall) command to the Ride of the Valkeries. I'm listening to it now to inspire me. Has there ever been music, hell anything, more evocative of heroism than that? Coppola uses it to such great effect. The helicopters never stop, the action never stops, everything including your thoughts are constantly on the movie. As they come in you know that if they found Godzilla on that beach they'd make quick work of him. They were Wagnerian heroes. Then the attack begins and you see that so many of the victims are women and children and rice farms. Then one of the "innocent" women blows up a helicopter that wasn't attacking but evacuating the wounded. And in the midst of this chaos standing tall and not even taking cover like everyone else is Kilgore who is simultaneously commanding a battle and preparing to surf. He chose to fight a bloody battle to get control of a beach with good surfing. Yet when a Viet Cong soldier with a belly would whose guts are being held in by a pot he holds over the wound is refused water by one of his men he gives him his own water because he has no problem sharing his canteen with anyone that brave but when he hears the famous surfer Lance Johnson is there he forgets all about the man and drops is canteen and goes to look for Johnson. This doesn't happen in our universe, but it does and Coppola somehow makes it all work though to never make sense. And then there's the kicker. Kilgore seems to be totally insane but Willard is there to stop Kurtz; how much more insane must Kurtz be? We don't know, there are just hints. I'll find out tonight when I finish the film. OK I already know as I saw the film the day it came out on the then biggest screen in New York. I think I left Apocalypse Now off my top 10 movie list. I might have to revisit that. Coppola had a strange career. He made three great epic films, the first two Godfather films and Apocalypse Now in the space of seven years. They are all on just about any greatest film list. He made one great small film, The Conversation, the rest were just good and very good. Where came this burst of genius? The Conversation was also in that seven-year span from 1972 - 1979.
Wow this was supposed to be a few words about the film with the rest coming after I finished watching it tonight but once I started I couldn't stop; very much like the War in Vietnam.
Now for breakfast. I still have those great mini-sub rolls from Stop & Shop that I don't want to go bad. I think I'll put poached eggs and Taylor ham or perhaps sausage on one of them for breakfast.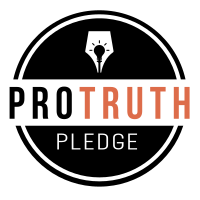 I signed the Pro-Truth Pledge:
please hold me accountable.







Memories: Not that Horrid Song - May 29, 2018
Wise Madness is Now In Session - May 28, 2018
The NFL and the First Amendment - May 27, 2018
On The Road Again - May 26, 2018
Oliver the Three-Eyed Crow - May 25, 2018



creative commons
This work is licensed under a Creative Commons Attribution-Noncommercial-Share Alike 3.0 License.
Horvendile January 25, 2016




Follow on Feedly