I became insane with long intervals of horrible sanity.
Edgar Allen Poe
The trouble with fighting for human freedom is that one spends most of one's time defending scoundrels. For it is against scoundrels that oppressive laws are first aimed, and oppression must be stopped at the beginning if it is to be stopped at all.
- H. L. Mencken
Many people would sooner die than think; In fact, they do so
-Bertrand Russell
What I have been telling you, from alpha to omega, what is the one great thing the sigil taught me — that everything in life is miraculous. For the sigil taught me that it rests within the power of each of us to awaken at will from a dragging nightmare of life made up of unimportant tasks and tedious useless little habits, to see life as it really is, and to rejoice in its exquisite wonderfulness. If the sigil were proved to be the top of a tomato-can, it would not alter that big fact, nor my fixed faith. No Harrowby, the common names we call things by do not matter — except to show how very dull we are ...
-James Branch Cabell
January 15, 2018 - 12:32 p.m.
A Panaply of APAP Players
Another day another great concert. I wrote that sentence half an hour ago. I usually hate when I do that but this time I had a good reason; I didn't want to forget to email Anne Saunders from the Falcon Ridge Folk Festival about one of the artists I saw last night. The APAP (Association of Performing Arts Presenters) conference is going on in New York this weekend. Musicians from all over the country are showcasing their talents for presenters. Unlike NERFA it's not under one roof; it's spread out including all three stages at Rockwood Music Hall. This is the showcase I went to.
I was going to more to see favorite artists not discover people; I knew three out of four acts. They are all people I don't see often enough. Kristin was tied for the artist I saw the most often one year but then she moved to Nashville. I still see her what most people would call often, just not often enough for me.
I didn't know what to expect when I got to Stage 1, would it be jammed? Would there be any seating? It was a free show and open to the public; I thought jammed. I was relieved to find it only moderately crowded and there was even a seat open. It was right next to the stage and I prefer the far end of the tables but that was fine. The tables are close, it's a tight fit. I said, "excuse me" to the lovely young woman I had to squeeze past. The lovely young woman turned around and said, 'You're giving me an excuse me?" It was Kristin. Hey, I'm blind, it was dark, and she changed her hair. All I could see was the back of her head. I love that I blindly take a seat and end up next to my friend. We started talking. I told her I was at the Jenkins' the night before. She asked who I saw. I totally blanked on Moira and Jayme's names. Then the guy next to Kristin said, "Me!" It was Jayme. The folk world is so incestuous it's a miracle that we don't all have two heads.
I first saw Anna & Elizabeth when they opened for Kristin. The only one to compare Anna & Elizabeth to are themselves. They feel like they stepped out of a time machine from the turn of the previous century, their look, their musical style, and their voices. They take the stage and you are transported to a different world. I'm not going to explain what a cranky is again, look it up. They have one. They have a harmonium, a banjo, fiddle, a guitar, and a resonator mandolin. They were the ones with the resonator mandolin, right? There was a lot of music last night and now I'm doubting myself. Whatever they play, they play like no one else. The sound is spare, there is a great use of negative space.
Ben Hunter and Joe Seamons were new to me, I had never even heard of them. Here was my chance to discover someone new to love. I did! I was sitting across from Rob from Quicksilver Productions, the presenters of the showcase. I told him that we are kindred spirits. This would be an ideal lineup if I ever did a NERFA Showcase, and they are all invited to the Budgiedome. I don't think I ever explicitly told that to Anna & Elizabeth or Ben & Joe, and I suspect that Kaia won't remember that I did as it was years ago. Kristin is saying, "Yes Gordon, I know. How many times are you going to ask me to play?"
Ben & Joe are from Seattle and play archival music. They said, "We're not historians, we're storytellers." They don't vouch for the history of the songs they give but they vouch for the quality of the tale. They find fun things like a pop hit from 1940 about Stalin and Hitler. It makes Hitler the devil which is great but Stalin a hero, which strikes our ears as odd. As they said, we didn't know as much about Stalin then. But the thing is, the song is catchy; it IS a pop song.
They sing and talk about social justice and manage to be goofy at the same time. They were designed for me to love. I'm listening to their most recent album now. I hear that they do originals too. They are singing about Pope Francis now, but that's and the subject matter are all that sound contemporary.
Kristin was next. I have seen and written about Kristin so often that I knew exactly what I'd be getting. I had my glasses off and heard someone say hi to me. I put them back on and see that it was Kari Groff. Kari is an old-time fiddler and child psychiatrist. Folk musicians often have interesting day jobs. This was exciting not just because I love Kari, but because it meant that this was not going to a set by Kristin Andreassen, but by The Bright Siders! Kari wanted to combine her two worlds; use music to help children and use children to inspire music. She chose Kristin as her musical partner. They put out an album of children's songs under their own names. The Bright Siders are newer. They put out two singles that I downloaded and loved. I listen to them for my pleasure. I don't have kids. They aren't just songs, there is a skit attached to each one to teach kids how to deal with emotions. It's cognitive behavior therapy. They slipped into one on stage. Kristin started as a dancer and clogged while Kari, and the rest of the band, Alex Spiegelman on bass clarinet, and a pianist I don't know. Then Kristin kept dancing after the music stopped. She was embarrassed that she made a mistake in front of everyone. She wanted to know if she should just run away. Kari talked to her. Then they went into this great song about making mistakes. Think Muppets. I never thought of that before. I want to Muppetize Kari and Kristin.
They are the ones I wrote Anne about as I had an angle to promote them. Everyone that played was great. There are many great musicians that have never played Falcon Ridge that I would love to see there. What Kristin and Kari have going for them is that they are a triple threat. They can do the family stage as the Bright Siders and cause a sensation. They can play the dance stage. I've square danced to Kristin's calling and she's great. I have danced to Kari's band, The Calamity Janes. They could also play the main stage, I've suggested Kristin on my survey many times. They are the musical equivalent of a multi-position player; always at a premium when you have limited resources.
I have only seen Kaia once, at NERFA. I talked to her before I heard her play. I could see her looking lost, she had a mentoring session with David Amram and couldn't find him and didn't know what he looked like. I took her around on the search and got to know her. Then I saw her perform and was won over. She was tied for my top discovery at that conference. I think she was a teenager then, a Canadian going to college in West Virginia, so she could study Appalachian music. She played banjo and did foot and body percussion. I told her that she had to meet Kristin Andreassen. Now she has.
Her music has evolved since then. She was joined by two guitar players, one electric and one acoustic. Was one of them the one with the resonator mandolin? I'll find out tonight, I'm seeing them again. She did a protest song; it was about the black men who died at the hands of the police. The first time I saw her she pure old time, now she's getting into Rhiannon Giddens territory. She still has musical chops to spare and she's still delightful. I wish I had a chance to talk to her. The room had been getting progressively more crowded and it was packed by the time she was done. Her mother, Tamara, who I saw last NERFA and invited me to tonight's showcase was there and I was never able to make my way over to her either. Kristin and left a guitar and a bag with me by the stage. It was a challenge getting them out, we somehow managed it.
I saw two other friends there; Coco, who I just caught leaving and wasn't sure it was her till I messaged her by phone and asked. Michael stayed around, and I talked to him.
This took me twice as long to write as usual. I'm starved. I'll eat my brunch as soon as I post this. Tonight, I'm seeing many of the same artists again; this time at the Sheen Center. I saw Bobtown there on my birthday two years ago. That's a theater. I won't have to worry about it being crowded. Jane said she would join me. It's a longer night of music and there will be more acts that I don't know. There will be three favorites of mine that weren't there last night, Sam Baker, Jonathan Byrd, and Session Americana. If Jane doesn't stay to the end I might not stay for Session American, they are on last and I'll get home very late. I'm going out tomorrow morning and sleep is nice.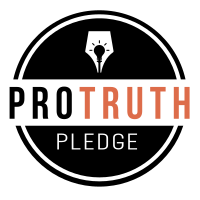 I signed the Pro-Truth Pledge:
please hold me accountable.







Memories: Not that Horrid Song - May 29, 2018
Wise Madness is Now In Session - May 28, 2018
The NFL and the First Amendment - May 27, 2018
On The Road Again - May 26, 2018
Oliver the Three-Eyed Crow - May 25, 2018



creative commons
This work is licensed under a Creative Commons Attribution-Noncommercial-Share Alike 3.0 License.
Horvendile January 15, 2018




Follow on Feedly