I became insane with long intervals of horrible sanity.
Edgar Allen Poe
The trouble with fighting for human freedom is that one spends most of one's time defending scoundrels. For it is against scoundrels that oppressive laws are first aimed, and oppression must be stopped at the beginning if it is to be stopped at all.
- H. L. Mencken
Many people would sooner die than think; In fact, they do so
-Bertrand Russell
What I have been telling you, from alpha to omega, what is the one great thing the sigil taught me — that everything in life is miraculous. For the sigil taught me that it rests within the power of each of us to awaken at will from a dragging nightmare of life made up of unimportant tasks and tedious useless little habits, to see life as it really is, and to rejoice in its exquisite wonderfulness. If the sigil were proved to be the top of a tomato-can, it would not alter that big fact, nor my fixed faith. No Harrowby, the common names we call things by do not matter — except to show how very dull we are ...
-James Branch Cabell
September 21, 2014 - 12:20 p.m.
Aoife La La
I didn't do that much yesterday. Maybe I'll be able to write about other things. In fact I remember what I want to write about.
Laura Dunn has a new album The Snow Queen available online. She told her friends that they can buy it but if they are short of money could give her something else in exchange and mentioned "write a poem." No way I could resist that and I gave it to her at dinner on Friday. We didn't have a lot of time as we were running late and she had to play a gig so she said she's read it later. Yesterday she sent me such a nice thank you.
Thank you for the beautiful poem! You really are a poet. It's incredible and made me so happy.
It's a tweet length text that made me so happy. Laura is a real poet. I'm a fake one and she might just being kind but guess what, that she cares enough to be kind is enough to make me feel good. So now that she's read it I can post it here.
It took me three attempts to write that out and I still screwed up. Heather gave me a card to write it on and I botched it. Then she gave me some nice stationary and it was acceptable but things were squeezed together. Then I went to Trader Joe's and saw they had 99¢ blank cards and bought one. Last time I wrote a poem on a blank card it cost me $5.50. I have to remember to get them at Trader Joe's for now on. They have cards with text too for the same price.
Now to yesterday's adventure. I went to Mad Sq Music to see Aoife O'Donovan. The show started at 3:00 and the plan was to meet Kevin there at 2:30. The best laid plans of mice o men gang aft aglay. I got on the
and before it reached the first station it stopped in the tunnel. Now that happens. Then came an announcement that there was a delay. We waited. then came another announcement, someone had pulled the emergency brake and they were investigating. That was bad. Once the brake is pulled the train isn't going anywhere for a while. Someone on the train complained to one of the people investigating. He explained, "someone could be under the train, we have to find out." That's the thing. Most times when the emergency brake is pulled it's some brainless miscreant but they can't take the chance that it isn't. So they spent a half an hour checking and know what? It was some brainless miscreant. The upshot was that I got there shortly after 3:00 and the opening act Morrison and West had already started. I then looked for Kevin. He got there at 2:40 but the seats were already gone. Good thing he brought a blanket. We sat on the ground. in a good spot.
Morrison and West are a bluegrass duo, banjo or mandolin and guitar. Now I love that kind of music but it can be hard for the sound to vary. The effect is that the songs sound alike. Now they are good songs and they were great performers but I wouldn't want a longer set.
During the break I went over to talk to Maggi who runs the series. She wasn't there! She has a folk empire and was busy at other kingdom of her domain. I did talk to her assistant Ashley. You just witnessed history. This is the first time I've remembered her name. I go tot most of the shows every season and always talk to her. We hung out at NERFA but I have never been able to remember her name. She takes it very well but I don't. I really need to make up a mnemonic. I got it! We're related! My last name means ash grove.
Aoife has been a favorite for ten years, back when she was with Crooked Still. When I blogged about the Falcon Ridge they played I said I was going to marry her. That didn't happen. When I wrote that I assumed that she's never read it and never know who I am. But I got even more nervy and got to know her and visa versa. I finally got the point where I don't care if she knows that I said I was going to marry her. Not giving a damn is liberating.
I love Aoife's solo music and I always love her singing. She has a breathy voice and it always sounds like she is microphone singing. That's not an knock. I've read that Sinatra invented it. Taking advantage of the fact that you don't have to project to achieve subtleties you can't achieve when you are playing to the back row. But I've heard Aoife acoustic and she does project. She's like one of those outfielders that can run full out but is so smooth that it looks effortless. Anyone who thinks that a singer isn't a musician should listen to her. The voice is just another instrument, an easy one to play but a difficult one to play well.
Aoife announced that Crooked Still was doing some reunion shows. Kevin and I knew that and discussed going. The shows are all in New England and my plan was to ask to crash with one of my Boston area friends. But she announced a brand new last minute show at Club Helsinki in Hudson NY. It's this Wednesday. She said you can get there on Metro North so I planned on going but also tried to talk Kevin into going so I can get a ride. Yes I have no shame. It looks like that's what we're doing. I got my ticket today but Kevin called and found that the seats are all gone so we'll have to stand. Crooked still is worth an hour subway ride to a two hour drive to see and stand all show. At their last show I made each and every one of them swear that they'd play again. Now they kept their word.
After the show we talked to Aoife and found out that the other shows are sold out. I should have realized that would happen. Good thing they set up this show. I need a Crooked Still fix.
After the show I headed over to Heather's. That trip was a lot easier. I watched the New Doctor Who. And I still have huge issues with it. The cast is good, I like the New Doctor. I liked Clara his companion, but the story was so melodramatic. Here they are able to travel anyplace in space and time but the writer's think the stories should be personal to them. The Doctor is supposed to stumble on other people's stories. It's the perfect format for a show.
I haven't mentioned food. We had andouille sausage and mashed potatoes. They were yummy.
When I got home I watched more TV, the season 3 opener of Buffy the Vampire Slayer. The first three seasons that show hit everything right. It integrated the humor so well into the dark stories. The show and that episode in particular touched on one of my favorite themes, renewal and redemption. Buffy was troubled and would lose herself. At the end of season two she stabbed the man she loves, well the vampire she loves, Angel and sent him to hell to save the world. That can be depressing. In this one she finds herself. She is in a Dickensonian demon dimension where demons work humans to death. When people arrive they are asked, "who are you?" If you say anything but "nothing" you are beaten. The demon asks Buffy, and with a pleasant smile and friendly voice she says, "I'm Buffy ... the Vampire Slayer. Who are you?" And then proceeds to clean their clocks. It always makes me feel good.
I finished the main story of Lord of the Rings. I'm on the Appendices now. Yes I read the Appendices when I reread the book. I first read LOTR when I was 11 or so. I've read so many books since then. I've become devoted to so many other books. If forced to choose I'll say that James Branch Cabell is my favorite author. He is more of a kindred spirit than Tolkien, but nothing effects me like the works of J.R.R. Better than anyone he shows the world not as it is but as it should be. The real world is disappointing, there's no cosmic justice. Middle Earth is different, Everything and everyone is renewed and all but the worst redeemed. But not always as you expect. After the ring is destroyed all seems to be made right. The heroes get their rewards. The lovers get married, Aragorn to Arwen and Faramir to Éowyn. Éowyn is healed of all her hurts and goes from clinical depression to love and bliss.
But then you find that there are still prices to pay. With the One Ring destroyed the Three Elven rings lose their power and the Elves grow weary of Middle Earth. The Hobbits return to the Shire to find it under the heel of Saruman. After fighting so hard their reward was to fight some more to save the Shire. But then once again all seems well and Sam marries Rose. And everyone is happy but the greatest hero of the age, Frodo. He is too wounded by knife, sting, and tooth to ever find peace in Middle Earth. But he does find it by passing with the Elves to the Uttermost West. There's nothing else like it.
Now to make breakfast. I have eaten out two days in a row! That's too many. Nobody makes breakfast like me. I'm out of matzoh so I guess it's bacon and eggs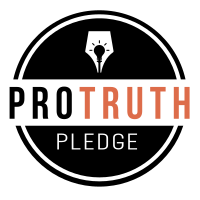 I signed the Pro-Truth Pledge:
please hold me accountable.







Memories: Not that Horrid Song - May 29, 2018
Wise Madness is Now In Session - May 28, 2018
The NFL and the First Amendment - May 27, 2018
On The Road Again - May 26, 2018
Oliver the Three-Eyed Crow - May 25, 2018



creative commons
This work is licensed under a Creative Commons Attribution-Noncommercial-Share Alike 3.0 License.
Horvendile September 21, 2014




Follow on Feedly