I became insane with long intervals of horrible sanity.
Edgar Allen Poe
The trouble with fighting for human freedom is that one spends most of one's time defending scoundrels. For it is against scoundrels that oppressive laws are first aimed, and oppression must be stopped at the beginning if it is to be stopped at all.
- H. L. Mencken
Many people would sooner die than think; In fact, they do so
-Bertrand Russell
What I have been telling you, from alpha to omega, what is the one great thing the sigil taught me — that everything in life is miraculous. For the sigil taught me that it rests within the power of each of us to awaken at will from a dragging nightmare of life made up of unimportant tasks and tedious useless little habits, to see life as it really is, and to rejoice in its exquisite wonderfulness. If the sigil were proved to be the top of a tomato-can, it would not alter that big fact, nor my fixed faith. No Harrowby, the common names we call things by do not matter — except to show how very dull we are ...
-James Branch Cabell
February 09, 2014 - 8:16 p.m.
Worth Loseing Sleep Over
I'm grabbing chances to write when I can. I have been at WfUV all day and I'm going to sleep soon. Yes it's only 7:20 but I have to get up at 4:23 tomorrow. I time things to the minute as you can see.
I'll pick up from finishing yesterday's entry. I said I'd try and take a nap. I said I'd fail. I was right. I ate a chicken sandwich I had taken home from WFUV and then headed out through the gates of hell aka the PATH train to Jersey City to see Aaron Nathans and Michael Ronstadt do a house concert. You cannot begin to fathom how much I hate New Jersey mass transit. In general I love mass transit. I take it all the time. I take New York Subway and busses, the long Island Railroad, and Metro North. I even take Septa in Philly. NJ Transit trains and the PATH are the worst. They seem to work at getting people who don't use the system to never use it. There is simply no information given. Forget system maps. Forget signs. Forget announcements. Certainly forget having people you can ask. Thank god Google Maps gives directions and train times. I made it to the show in about an hour which was not bad. It was at a beautiful apartment near Grove Street. I was the first one to arrive. Aaron told the hostess that even if nobody else came I'd be there. He was of course right. Even on a night where I had to get up at 6 the next day I didn't want to miss this. I love Aaron. I love Michael. And together they are more than the sum of the parts. Like hydrogen atoms when they fuse the release tremendous energy. Musically they come from different worlds. Aaron is a clever songwriter whose greatest strength is his wit and use of language. Michael is a conservatory trained cello virtuoso who reveals an winning playfulness when He performs. They are both have a quiet and well conventional demeanor. When they perform they reveal that they are anything but conventional. They take your mind places it has not been before. There is nothing I appreciate more in art. Then on top of all that they have this totally silly Morey Amsterdam/ Rose Marie vibe going on when they play together. But they are not a novelty act. I didn't count but I'm pretty sure most of the songs are not funny. Michael's song Haunted is guess what,, haunting. They can move you,. make you think, and make you laugh. That's worth losing sleep over.
Hell I'd miss some sleep to just hang out with them. Aaron was my friend for a while before I found out he even was a musician. it was one of those situations I always fins scary. We were in a hotel room with Phil Henry, Gary Moon, Lori, Allison, and maybe Paul and Steve after a day at a festival. They didn't have the traditional song circle so Phil, Gary, and Aaron made their own. The rest of us were audience. When Aaron started playing I was afraid that like the vast majority of musicians he'd be at best mediocre. That's the nature of mediocre. He might even be bad. Then I'd have to find a way to talk to him and not tell him that sucks. That's why it's scary. But I was delighted to find his music delightful. I was saved from a sticky situation.
I met Michael playing with Aaron and didn't know him at all. So if he sucked the worst that would happen is that I'd hear some songs I don't like mixed in with the ones by Aaron that. That's a lot less pressure on me. But once again I found that I loved his music and when we went out to eat afterward found out that he's a great person to talk to.
The only downside was that the show went a bit longer than I hoped. it started late and the break was long and I was tired. I had been up since 4:30 AM.. In the second half I also started getting some anxiety. I am afraid I was weakened enough to not resist doing one of the things I do when I get anxious, play with my phone. I didn't sit there reading facebook or anything but I had it out and even looked at it. I feel bad about that. They know how much I enjoy their music so I'm guessing they knew it wasn't because I was bored.
After the show I made a very quick getaway. I originally thought I might be home by 11 but I didn't leave till about 10:40 and then had to deal with the PATH again. There was no sign that said, "This track to New York." There were TV sets with NBC on them. That wasn't very helpful. I asked some people which was the right track and got contradictory answers. Finally one person knew that at the bottom of the TVs in small print was a crawl with train info. it wasn't always running. It wasn't there when I first looked at the TV. It said there was an 11:01 train on track 1. I didn't see where the track numbers one but the same woman showed me it was written on the TV set. So 11:01 train comes and I get on and then find out it's the wrong train. I needed the train to the World Trade Center, it went to Herald Square. I was able to get off the train. But then the scheduled WTC train just never came and I had to wait 20 minutes to for the next one. There was no explanation given of course. So I ended up getting home after midnight and that was with no wait for the subway. And of course I couldn't fall right asleep.
Today I went back to WFUV to volunteer. If I were to do just one shift it would be for John Platt's show. When we talked he said, "Did I play enough friends for you?" He played Deni Bonet, Caravan of Thieves and Crooked Still. There were some other friends in there too. Friends called up and pledged too. John's and I run in the same circles. And I had friends volunteering too, Wow I'm so tired I'm forgetting who. I know that Ken was there. Who else? Sam was at the front desk. She was the volunteer manager till she graduated. Now she's a grad student and still coming to the drive. It's always great to see her. Kathy another former student came back too. I've known them both for ages and are two of my youngest old friends. Brian showed up for the Ceal na nGael too, the Irish music show in the afternoon.
When I came in the morning I found this waiting for me.


Do you like the way that Lori not LORi tires two hide how mean she is by doing something nice like getting me a Perry the Platypus Pez dispenser? I of course love Perry and I love the pez dispenser. See how diabolical she is? She knows I tell everyone how mean she is and how much she hates me, just for their protection of course. Then she does this to make me lose credibility. People think that I'm the liar, that I'm the mean one. But you, My Gentle Reader, will not be taken in by her nefarious scheme. You are far too bright for that.

OK I have to get this posted, shower, and get to sleep.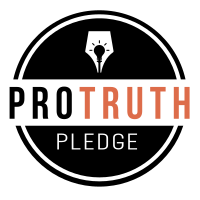 I signed the Pro-Truth Pledge:
please hold me accountable.







Memories: Not that Horrid Song - May 29, 2018
Wise Madness is Now In Session - May 28, 2018
The NFL and the First Amendment - May 27, 2018
On The Road Again - May 26, 2018
Oliver the Three-Eyed Crow - May 25, 2018



creative commons
This work is licensed under a Creative Commons Attribution-Noncommercial-Share Alike 3.0 License.
Horvendile February 09, 2014




Follow on Feedly