I became insane with long intervals of horrible sanity.
Edgar Allen Poe
The trouble with fighting for human freedom is that one spends most of one's time defending scoundrels. For it is against scoundrels that oppressive laws are first aimed, and oppression must be stopped at the beginning if it is to be stopped at all.
- H. L. Mencken
Many people would sooner die than think; In fact, they do so
-Bertrand Russell
What I have been telling you, from alpha to omega, what is the one great thing the sigil taught me — that everything in life is miraculous. For the sigil taught me that it rests within the power of each of us to awaken at will from a dragging nightmare of life made up of unimportant tasks and tedious useless little habits, to see life as it really is, and to rejoice in its exquisite wonderfulness. If the sigil were proved to be the top of a tomato-can, it would not alter that big fact, nor my fixed faith. No Harrowby, the common names we call things by do not matter — except to show how very dull we are ...
-James Branch Cabell
April 18, 2015 - 5:02 p.m.
And then ...

Got a little break in my schedule. I'm going out later and could use a nap but instead of blogging. Know why? I'm an idiot. Here's a clue. When I say "You know why?" the answer is usually, "Because I'm an idiot." Oh and when I say "Common" you say "Ro." Let's try that. "Common!" __________________ . You didn't say it. And you call you yourself a folk audience. The jokes aren't always for you.
So guess what I was doing today. Yes once again I was back at WFUV. The first half hour is the documentary show, Cityscape, then an hour of Irish Language program, Mile Fáilte, followed by four hours of Irish music, A Thousand Welcomes Today was shall we say difficult. So you know how I gave you my schedule for this morning in my last entry? That only works as well as the transportation I rely on. So here's how things really went I got up at 5:45 just as planned. I left a few minutes before 5:05 which is when I planned I got into the subway a few minutes before 6:11 when the train when the
was scheduled to leave. The message board said it was leaving in three minutes. Everything working like clockwork. I walked to the door which will open right at the stairs at Grand Central Station because commuting is my superpower. Then the train just sat there and didn't leave. I am not exactly sure how long it waited. Then once it was moving it didn't get up to full speed. My MetroNorth train was due to leave at 6:54. My subway got there at 6:50 instead of the scheduled 6:44. I can't buy a ticket and get to the platform in a minute The pledge drive started at 7:30 and I knew they were undermanned but there as nothing I could do. I called to say I would be there by 8:00. The next train was at 7:25 and arrived at 7:45. It takes me ten minutes to walk from the station to the studio. So that's fine. But they were doing construction so that train was late. I got to the station around 8:10. Then the door to the building was locked. I had to walk around the outside to the very furthest door from where I was to get in. I get to the station and was ready to leap into action. Instead I found we couldn't take pledges on the computers. People were just using blank sheets of paper because I was the only one that knew where the old pledge forms were. I got those out then went to see what I could do with the computers. I discovered that the problem was not at our end. We were connected to the internet. The problem was the server that hosts our forms. BUT the forms people use to pledge from home were working so I set people up to use them while Ginger called George the engineer to fix the problems with the internal servers. But then without him doing anything it started working. Oh and somewhere in there I found that two of the phones that people thought they were using were turned off. I'm the supervisor and wasn't there to make sure things run smoothly and I wasn't there at the start. Of course I couldn't fix the server. And then I trained people to use the computers. And then I went for some well-deserved coffee. And then I found there was NO coffee! That's where I draw the line. The universe was out to get me. The big coffeemaker didn't work. We don't know why. I didn't try and fix that. We made a small pot instead. And then I came back and got the last cup of coffee. Whew. I got some coffee eventually. After that things were calmer. I hung out with Colleen, Peter, Brian, and Gary. This is the old time crew.
Let's fast forward. Near the end things got a big busier and I turned on my phone to get calls. I got one, it was Joanie Madden from Cherish the Ladies. Joanie is an old friend Kathleen Biggins the host of A Thousand Welcomes and a good friend of the show. She often comes down and helps with the pledge drive. When she gets on the air the phones light up. She called to find out if they wanted her to on the air by phone. I went to talk to Megan and Maura who were sitting in for Kathleen who is home with health problems. They said of course. But we had to get her on the studio line so I ran back, got Joanie's phone number and ran back to the studio with that. This started about 15 minutes before the end of the show so I literally ran. After Joanie got on the phones did light up. I didn't find out but I hope they made their goals. As usual I hung around a bit after the show then headed to make my MetroNorth train back to Grand Central. It was six minutes late but after everything else that was nothing. So now I'm resting up till I leave here in about an hour and a half to see Greg Klyma and The Lords of Liechtenstein at First Acoustics. Then back to WFUV at 8 AM tomorrow. Not sure when I catch up on my sleep.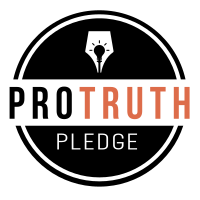 I signed the Pro-Truth Pledge:
please hold me accountable.







Memories: Not that Horrid Song - May 29, 2018
Wise Madness is Now In Session - May 28, 2018
The NFL and the First Amendment - May 27, 2018
On The Road Again - May 26, 2018
Oliver the Three-Eyed Crow - May 25, 2018



creative commons
This work is licensed under a Creative Commons Attribution-Noncommercial-Share Alike 3.0 License.
Horvendile April 18, 2015




Follow on Feedly