I became insane with long intervals of horrible sanity.
Edgar Allen Poe
The trouble with fighting for human freedom is that one spends most of one's time defending scoundrels. For it is against scoundrels that oppressive laws are first aimed, and oppression must be stopped at the beginning if it is to be stopped at all.
- H. L. Mencken
Many people would sooner die than think; In fact, they do so
-Bertrand Russell
What I have been telling you, from alpha to omega, what is the one great thing the sigil taught me — that everything in life is miraculous. For the sigil taught me that it rests within the power of each of us to awaken at will from a dragging nightmare of life made up of unimportant tasks and tedious useless little habits, to see life as it really is, and to rejoice in its exquisite wonderfulness. If the sigil were proved to be the top of a tomato-can, it would not alter that big fact, nor my fixed faith. No Harrowby, the common names we call things by do not matter — except to show how very dull we are ...
-James Branch Cabell
June 25, 2017 - 3:58 p.m.
2017: A Wedding Odyssey
I've been in therapy for years, I've been introspective my entire life, yet there are things about myself I find inexplicable. One is why I put off writing this for 40 minutes. If am always happier writing than not writing. Blogging is often the best part of day. I am going to put this down in my therapy notes. Do any of my gentle readers make a list of things you want to discuss with your therapist?
Yesterday I mounted an expedition to Rockleigh NJ to attend the wedding of LORi and Steve's son Andrew. I of course couldn't find the invitation and didn't know what time or where it was. I knew that Paul would be going so I wrote him to find out. I was fortunate, Rockleigh is not too far, 26.1 miles driving and maybe 15 as the crow flies. That should be easy, it would be if I had a car, I don't. Google Maps couldn't find a route via public transit. I called Brian and asked for help. He told me that a bus goes right by the Rockleigh Country Club where the wedding was. It's a private bus line and that's why Google didn't know it. Unfortunately, that bus stop running years ago. I checked the bus line and the closest I could find was Palisades NY, about 2 miles away. That was doable. I planned things out well. It took two New York City buses, a subway, and the Rockland Coach 9 bus. That would leave me in Palisades at 4:06, plenty of time to get to a 5 PM wedding.
I took one bus from City Island earlier than I needed to as I didn't want to be late for the wedding. The second bus just sat at the stop for a while. It was so long that the next bus came and passed us. There was no explanation given. I wanted to get to the George Washington Bridge bus terminal 20 minutes before the bus left. Instead I had only a 4-minute cushion. I discovered that you couldn't buy tickets for Rockland Coaches buses, only NY Transit. The terminal is brand new, perhaps in the future they'll change that. Good thing I brought cash as I had to pay on the bus.
The bus was supposed to leave at 3:40. It wasn't there at 3:40 or 3:50 or 4:00. It was hot and sticky at the gate. I decided to go back inside. I checked the departures board to see how long the delay was. The board does not tell you that. Have you ever heard of such a thing? The bus was not even posted on the board. Anyone who missed the scheduled time would think they missed the bus when they hadn't. This is a brand-new terminal. It should be state of the art. The Port Authority that runs it is a patronage mill. They are the same people that blocked the traffic to the GW bridge to punish the mayor of Fort Lee for not endorsing Christie.
I sat inside where I could see the gate till the bus came about 25 minutes late. Then we hit traffic. We didn't get to Palisades until 4:45, the wedding was at 5:00. I thought the bus would leave me off in town where I could find a cab. There is no town. I was in the middle of nowhere. I deleted Uber but tried Gett. I hardly had any cell coverage which slowed things down. When it got started it couldn't find a car near me. That meant walking to the wedding down country roads in my suit. I took off the jacket and carried it and started the walk. I must have been a site, I was dressed for a wedding but was wearing a big sun hat that I wear at festivals. I knew I might have to walk and the sun was strong. I tried hitching a ride to no avail. One woman pulled up ahead of me and stopped. I guess she didn't like what she saw and drove off. She might have thought I was a woman from behind. I guy in a Porsche convertible slowed down, checked me out, and drove off. He was probably hoping I was a woman too. Even from behind I would not be an attractive woman.
I finally got to the Country Club and put myself together. I was going to buy a new suit but why reinvent the wheel? I wore my white suit. I think I worse the same shirt as I did to Max's wedding too. This is my official summer wedding outfit. I wish somebody had taken a picture of me. I clean up better than you might expect. I put on a tie that I borrowed from Bernie, and my jacket and went in.
The wedding had started. I got there right before the bride's entry. As I got there late I didn't have much choice of where to sit. I could not sit on the left wide which was in the shade. I couldn't find Paul, so I just grabbed a seat that I could get to unobtrusively. A little while later I was joined by Trace. She's a Frühead that for years camped with us at the Budgiedome at Falcon Ridge. I've known here for almost 20 years. That was nice as, I was with one of the only three people I knew there that wasn't part of the wedding party. The third was Sarah, Paul's girlfriend.
The bride, Roshni's family is Indian. It was a Hindu ceremony, very elaborate. The officiant gave play by play and color commentary for those unfamiliar with the rituals. Roshni did not walk down the aisle to "Here Comes the Bride," she arrived in a horse drawn carriage. I thought it looked like Cinderella's carriage. I saw later that on the back it said, "Cinderella's carriage."
As
There are some elements of a Hindu wedding that remind me of a Jewish wedding, the most noticeable is that much of both uses an ancient language of ritual, Hebrew for Jewish and Sanskrit for Hindu. Some of the chants sounded like Hebrew to my ears. One had almost the same tune as Hush Little Baby.
There is a great deal of ritual, there are blessing, a fire, walking on piles of rice, circling the fire, invoking gods, anointing, and literally tying the knot. Weddings are a very big deal in Indian culture and the ceremony reflects that. Everyone in the wedding party was wearing beautiful traditional Indian dress. I told Steve and Lori they should wear their outfits to the Budgiedome. It helps amortize the cost; I'm practical. When the ceremony was over we showered the bride and groom with flowers not rice. That's much nicer.
Trace and I were clever. When the Andrew and Roshni got into the Cinderella carriage to drive off we positioned ourselves near the door of the hall. That meant we were one of the first ones in and we scored a nice comfy love seat by a table. We then took turns getting up getting food while the other guarded the couch. I'm a Nash so by family law I must report on the food. It was very hot out in the sun so the first course for us was nice cold watermelon and other fruits. I needed that. There was something that was either pizza or focaccia with cheese and sauce. It was cold, it was also delicious. The best was tikka chicken. Indian is one of my favorite cuisines even though there's no beef. I love spicy chicken. It was made perfectly.
The best thing was the seating assignments. It wasn't a little card with your name and a table number. It was a cleverly folded up parchment-like paper with your name and the message, "I'm solemnly swear that I'm up to no good." When you opened it up there was a map of the dining hall with footsteps leading to your table. You got it; it was the Marauder's Map.
Look closely and you'll notice that it says "Serenity" around out table. At first, I thought it was a spiritual reference but no, look at table 19, that's "The Shire." All the tables have science fiction and fantasy related names. Ours was Firefly and there was a model of the Serenity right in front of me. This would not have been the first choice of either Trace or me. Some I would have preferred were, The Shire, So Long and Thanks for the Fish, Gallifrey, Live Long and Prosper, Winterfell, and The Small Council. I'm not complaining, the entire theme was cool and it was Joss Whedon. Trace and I would have preferred Buffy.
Paul and Sarah were the only other people at our table we knew. The music never stopped so we could only talk to the people next to us so I didn't get to know anyone else. There were no Horas or Swing and there was a lot of disco so I didn't dance.
So, remember Max and Caila's wedding a few years ago? The one during Falcon Ridge? I had to get back to the festival by midnight and dinner was served so late I had to leave before it was served? History almost repeated itself. Trace was my ride back to the George Washington Bridge where I could catch a shuttle to Manhattan or walk it if I had to. The two-mile walk in the dark was not happening and the bus doesn't run that late in any event. Trace is a nurse in South Jersey and she was on call starting at midnight. It was the same situation. Dinner was served late. It was not announced, the dancing never stopped, but we saw that they opened the door up to the room the cocktails had been in and a buffet was set up. We raced to our dinner. I had chicken Hyderabad and an Indian style fried potatoes. They were both delicious. We had to eat and run. We figured we'd grab dessert on the way out. We bid adieu to Steve and Lori. I was not going to leave without something from the chocolate fountain. I grabbed some marshmallows and a rice crispies treat and dipped them in. Hey, I used a fork, what do you think I am, a barbarian? I knew some of you were thinking that. You owe me an apology. After I took it a woman told me that the dessert area was closed! Too late. I wasn't going to put it back. I am not going to leave a chocolate fountain untouched. I'm a rebel and I'll never be any good.
It was about a half an hour ride to the bridge and was hardly out of Trace's way. I knew that and was grateful. I don't know what I would have done if she couldn't drive me. I have not seen trace in about 6 years so it was so good to catch up with her. It's nice having friends that you can talk to comfortably after such a long absence.
You wouldn't think traffic would be bad in the north end of Manhattan around midnight. You'd be wrong if you thought that. The bus took forever to get off the Island. Because of that I missed the last bus back to City Island. The hope of catching that bus was the reason I was happy to leave early. Sometimes things work out, sometimes they don't.
The one thing I can't understand is that Andrew is at most 15 years ago. If he's older than that, it would make me ancient. How did he graduate college six years ago and get married? He must be a prodigy. It's the only explanation. I know I'm not ancient.
Today I'm going to take it easy. I will only leave the house to get ice cream. I deserve ice cream. We all deserve ice cream. Follow my lead and give yourself a treat today.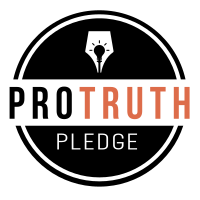 I signed the Pro-Truth Pledge:
please hold me accountable.







Memories: Not that Horrid Song - May 29, 2018
Wise Madness is Now In Session - May 28, 2018
The NFL and the First Amendment - May 27, 2018
On The Road Again - May 26, 2018
Oliver the Three-Eyed Crow - May 25, 2018



creative commons
This work is licensed under a Creative Commons Attribution-Noncommercial-Share Alike 3.0 License.
Horvendile June 25, 2017




Follow on Feedly