I became insane with long intervals of horrible sanity.
Edgar Allen Poe
The trouble with fighting for human freedom is that one spends most of one's time defending scoundrels. For it is against scoundrels that oppressive laws are first aimed, and oppression must be stopped at the beginning if it is to be stopped at all.
- H. L. Mencken
Many people would sooner die than think; In fact, they do so
-Bertrand Russell
What I have been telling you, from alpha to omega, what is the one great thing the sigil taught me — that everything in life is miraculous. For the sigil taught me that it rests within the power of each of us to awaken at will from a dragging nightmare of life made up of unimportant tasks and tedious useless little habits, to see life as it really is, and to rejoice in its exquisite wonderfulness. If the sigil were proved to be the top of a tomato-can, it would not alter that big fact, nor my fixed faith. No Harrowby, the common names we call things by do not matter — except to show how very dull we are ...
-James Branch Cabell
December 24, 2016 - 12:17 p.m.
The Naked Soul of Anais Mitchell
When WFUV dropped "Mile Fáilte" and moved A Thousand Welcomes and Thistle and Shamrock to Sundays I had to find something new to listen to on Saturday mornings for the first time in almost 20 years. I decided to make it Amazon Prime listening time. I listen to music of types that are underrepresented in my album collection. I try to choose things to fit my mood. Today I wanted soothing; first I listened to John Coltrane and Johnny Hartman and Edith Piaf's La Vie En Rose 1935 – 1951. Both were good choices. I had never listened to the Coltrane Hartman before. I knew if I invested my time training my ears I'd learn to love jazz.
Last night I didn't listen to Jazz. I went to the Rubin Museum to see Anaïs Mitchell. It was part of the Naked Soul series. The performances are purely acoustic. I got tickets to it from WFUV. I had four tickets and asked Kevin and Erika & Arthur to join me. I know that Kevin and Erika love Anaïs and would appreciate it. That's important to me; seeing shows with people that will experience it the same way I do.
The show was at 7 PM and people always line up early there. My plan was to get there at 6. I somehow took longer in the shower than I planned and missed the 4:31 bus. I knew I did so didn't even leave the house. The next bus is 4:46. I got there a little after 4:43. It was a bad sign that nobody was waiting there. I checked the bus time website. The bus was two stops past me. It came early. It's not supposed to do that. I stayed at the stop to wait for the 5:01. That of course came 10 minutes late. Murphy's law rules the universe. I got to the museum at 6:30. I walked in the same time as Erika. When we got downstairs we saw a huge line. Then I heard someone call my name. I looked. There was Kevin already on the line. Hurray Kevin! We were still far back but a lot closer than we would have been. I thanked Kevin. He said he wasn't the one who called me. "It was the guy with the beard." I looked a bit back on the line and saw Carter. I went over to talk to him for a bit. The second half of the Common Ground season is great. I'll be going up there a lot. That's Carter's series.
I rejoined Kevin and Erika. Arthur was going to come just in time for the show. They let us in and we were two thirds the way back. I have never not sat in one of the first two rows at the Rubin. As it's unplugged that makes a difference. Someone had told me that the acoustics weren't good in the back. That person was wrong. We could hear every note great. The only other one I saw that I know was Marty, he was up front. I saw from Facebook that Glenn was there but I missed him.
This was a very different Anaïs show. She abandoned her set list for much of the show and took requests. There were many for old songs, including Erika's for the Magi. Anaïs talked more than she usually does. She did what so many of my friends and favorite performers do, go off on tangents. Before the show the artist is given a tour of the museum and chooses a few favorite pieces. Pictures of them are projected behind her while she performs. Anaïs talked about each piece. I have been to many shows there and I've never seen the performer do that. I loved it. It was very Anaïs, intellectual but silly and informal.
I've known Anaïs for 10 years. I was an early adopted her because Lena knew her from a Middle East Studies program at Middlebury. I have no memory of the first time I saw her I reread my blog about what I thought was the first time and saw that I already knew her. It isn't easy not having a brain. I was impressed enough early on to recommend her to John Platt who was impressed enough to book her for John Platt's On Your Radar. I wonder if I remember that wrong too.
Much of what I used to think about Anaïs's writing style is actually about her performance style. This became clear when she recorded the Child Ballads with Jefferson Hamer. Those ancient songs came out sounding like she wrote them. She makes great use of negative space, the silence around the notes. It's the opposite of the wall of sound.
The songs she writes engage both your intellect and your emotions. There is always a lot to think about. She can say a great deal in very few words. If you don't listen to the words, you'll still feel the emotions. Anaïs does this as well as anyone. Years ago, I made a list of the best new singer-songwriters and she was on it. She was literally on the short list; there were only 5 names on it.
The audience was great, familiar with her music and always ready to sing along. That worked so well in a room with fine acoustics and no sound system. Anaïs was very pleased. And yes, I sing along even though I'm not a good singer. She asks people to harmonize and I try to do that. Learning to sing harmony has been a project of mine for ages.
After the show, we went to the meet and greet; We tried to wait till everyone else was done and got on the back of the line. I always do that with artists that I know. I got to speak to Anaïs the day before; for most people this was a rare chance.
Oh, I never told you of Arthur's travail. We left his ticket upstairs. When he arrived, they couldn't find it. Erika texted him where we were sitting. The usher knew that the seat was saved for a member of our party that hadn't arrive. The seat was there and unused and the show was a sellout. But they wouldn't let him in. I don't get it. That was sad.
I introduced Anaïs to Carter, Erika, and Kevin. Carter would love to book her for Common Ground. I'm all for that of course. I'd get to do the merch and help out. Yesterday it was Anaïs's mother doing the merch. She was surprised to see me two days in a row. Anaïs was not surprised and is not getting a restraining order. Whew. Of course, part of me misses being an official stalker like I was with Da Vinci's Notebook.
After the show, I walked with Erika to the subway but I didn't get on it. I hadn't had dinner. I went to Popeye's. I haven't done that in ages. That means I'm back to loving it. I usually don't get satiated with food but I do with theirs. I don't know why.
I needed to stop at the bank and conveniently there was one on 14th street on the way to Union Square where I get the
. That worked out nice. For once I had no transit problems. I made the second to last bus with 5 minutes to spare.
I found I still had matzoh in the house. I think it's just one piece. I'll make matzoh brei for breakfast. No, I'm going to wait till I have peanut butter in the house. Can you believe I don't? I'll buy some on Boxing Day. So, what's for today? I know, poached eggs ala Horvendile.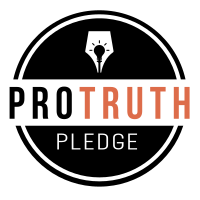 I signed the Pro-Truth Pledge:
please hold me accountable.







Memories: Not that Horrid Song - May 29, 2018
Wise Madness is Now In Session - May 28, 2018
The NFL and the First Amendment - May 27, 2018
On The Road Again - May 26, 2018
Oliver the Three-Eyed Crow - May 25, 2018



creative commons
This work is licensed under a Creative Commons Attribution-Noncommercial-Share Alike 3.0 License.
Horvendile December 24, 2016




Follow on Feedly