I became insane with long intervals of horrible sanity.
Edgar Allen Poe
The trouble with fighting for human freedom is that one spends most of one's time defending scoundrels. For it is against scoundrels that oppressive laws are first aimed, and oppression must be stopped at the beginning if it is to be stopped at all.
- H. L. Mencken
Many people would sooner die than think; In fact, they do so
-Bertrand Russell
What I have been telling you, from alpha to omega, what is the one great thing the sigil taught me — that everything in life is miraculous. For the sigil taught me that it rests within the power of each of us to awaken at will from a dragging nightmare of life made up of unimportant tasks and tedious useless little habits, to see life as it really is, and to rejoice in its exquisite wonderfulness. If the sigil were proved to be the top of a tomato-can, it would not alter that big fact, nor my fixed faith. No Harrowby, the common names we call things by do not matter — except to show how very dull we are ...
-James Branch Cabell
November 19, 2017 - 2:34 p.m.
Not My Idiocy, Eurydice
On Tuesday someone asked me, "What show are you going to Saturday night?" My response was, "There's only one show, Anaïs Mitchell and Robert Sarazin Blake and Common Ground Community Concerts. Nothing else can compete with that lineup. I tried to convince another friend to go by saying that if Richard Thompson was playing in a large venue and Anaïs; in a small one, I'd choose Anaïs. There is no higher praise.
To get to the Common Ground in Hastings, I take two buses and train. There is always a problem grabbing dinner on the way. It's taken me too long, but I finally figured out what to do. I want cheap takeout to eat while I wait for the train. There is nothing right by the station but if I get off the bus three stops early I can go to Checkers. I did that, got on the next bus, and was at the train station with enough time to finish my dinner. I enjoy making efficient use of my time.
There's one more step after I get to Hastings, Sara picks me up at the train station and gives me a ride. That is the part that gives me anxiety as I don't see well and can never recognize people from a distance. I heard her call my name, that's how I found her.
I was of course doing the merch, there was a lot of it. Anaïs; had CDs and LPs and Robert CDs, LPs, bandanas, t-shirts, and corkscrews! I had help with the merch from Ed. I needed it. I had to spend quite some time setting things up.
I was happy to see that Anaïs' husband Noah and their daughter, Ramona, were there too. I love Noah and their Ramona is in the running for cutest kid on earth. I'm a softy, kids and dogs make me happy. My self-esteem is totally based on being liked by them.
Despite the competition I had many friends at the show, Mark & Beth, Peter & Paula, Susan, Judy, Marty, and Joshua. All but Peter, Paula, and Marty are musicians. Those there are uber music fans. Anaïs; and Robert are musicians' musicians. There is so much there there.
I always have trouble describing what Robert does. His new album title nails it, Recitative. He talk-sings stories. Some of it is Free-Style recitative. He is the Lin-Manuel Miranda of folk music. I wrote the other day that the thing I value most in a musician is originality, it gushes out of Robert. I must despise a NERFAverse that does not know that Robert is a greater revelation than the generic singer/songwriters with pretty voices making pretty music. The show was a sellout and the people were there to see Anaïs, and they loved him even though on the surface what he does is totally unlike her music. They have known each other for 16 years and on a deeper level there are similarities. They both have a lot to say.
It's reached the point where I don't get mad at the world not appreciating Anaïs; as it's appreciating her. She's working on getting her Folk Opera Hadestown to Broadway. It already won Obies off-Broadway. She just flew in from Edmonton where she was overseeing a production being mounted. Boy, are her arms tired. [ducks].
Eight or nine years ago I made a list of the best upcoming singer/songwriters. Anaïs; was on the list. I picked a winner. People tend to think of her first as a songwriter. I have even heard people say they don't like her voice. That's crazy-talk. One of her best albums and a mainstay of her shows, is a duo album of Child Ballads she did with Jefferson Hamer. Those are always requested. Her voice may not be "pretty" but she's a great singer, she delivers the songs message. She makes you feel and she makes you think.
Which is not to take away from her songwriting. People notice it because she's the best. Her songs are intricate masterpieces with a simple sound. The Child Ballads were a natural for her as her songwriting works the same way, just with more words. She uses a lot of words.
In his introduction Carter said that he cried when he saw Hadestown, not because it was so sad, but because it was a beautiful love story. Hadestown, is a retelling of the Orpheus myth set in "Post-apocalyptic depression era America." Anaïs; told me that when all she had was one song and it was enough to get me hooked. Carter's words made me realize the parallels between the story of Orpheus and Eurydice and the fairy tale, and even more film, The Red Shoes. They both deal with the difficulty of balancing love, art, and practicality. Too bad Powell and Pressburger are not around to write and direct the film version of Hadestown. I was disappointed that no one I spoke to after the show had seen The Red Shoes. Have you seen it? Put it at the top of your queue. It's the most beautiful, and substantive dance film. You must have course see Hadestown too.
I'm glad I had help with the merch sales, they were brisk. I got a ride back to the train station from Adrian, or is that Adrien, or is that Adrienne? She had a name tag at NERFA but not last night and you can't expect me to remember the spelling; I'm an idiot. I'm waiting for Carter to tell me that I got her name wrong.
The reason I'm posting so late is that my meds are hitting me hard in the mornings. I slept till after 11 today. I'm going to try and take them early every night, not right before I go to sleep. They do wonders with my depression and help with the anxiety but there is a price to pay.
I need to point out an error in my Last Entry. I wrote about the Al Franken scandal and said that the photographer that took the picture said it was staged. A friend who I trusted told me that. I was ready to believe it as the picture looked staged. Why else is she sleeping in a flak jacket and helmet when everyone else is unprotected? There are on a plane not in the field. But that doesn't change the fact that the photographer did not say that and a quick check on Snopes would have discovered it. Mea Culpa. Always check your facts, especially the ones that conform to your prejudices. I'm not going to beat myself up, I made a mistake, but it's important that I acknowledge it.
I forgot that I bought Italian bread a few days ago and didn't eat it till today. For breakfast I had sausageeggandcheese on garlic bread. That is pretty much heaven. Don't kiss me now, I smell like garlic. I said that for my self-esteem, it's an excuse for me not getting kissed.
I have a huge backlog of music to listen to. I got more last night. I think I need to listen to that and put off my next binge watch; I finished Stranger Things 2. Can you figure out what it is? I write about almost everything I watch so you should know my taste and what I haven't started on yet. I'll give the answer tomorrow.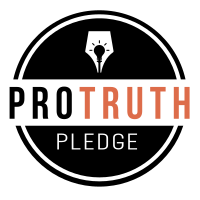 I signed the Pro-Truth Pledge:
please hold me accountable.







Memories: Not that Horrid Song - May 29, 2018
Wise Madness is Now In Session - May 28, 2018
The NFL and the First Amendment - May 27, 2018
On The Road Again - May 26, 2018
Oliver the Three-Eyed Crow - May 25, 2018



creative commons
This work is licensed under a Creative Commons Attribution-Noncommercial-Share Alike 3.0 License.
Horvendile November 19, 2017




Follow on Feedly