I became insane with long intervals of horrible sanity.
Edgar Allen Poe
The trouble with fighting for human freedom is that one spends most of one's time defending scoundrels. For it is against scoundrels that oppressive laws are first aimed, and oppression must be stopped at the beginning if it is to be stopped at all.
- H. L. Mencken
Many people would sooner die than think; In fact, they do so
-Bertrand Russell
What I have been telling you, from alpha to omega, what is the one great thing the sigil taught me — that everything in life is miraculous. For the sigil taught me that it rests within the power of each of us to awaken at will from a dragging nightmare of life made up of unimportant tasks and tedious useless little habits, to see life as it really is, and to rejoice in its exquisite wonderfulness. If the sigil were proved to be the top of a tomato-can, it would not alter that big fact, nor my fixed faith. No Harrowby, the common names we call things by do not matter — except to show how very dull we are ...
-James Branch Cabell
July 12, 2017 - 3:22 p.m.
Radar Gun At the All-Star Game
Here's a test for My Gentle Readers; it was the second Tuesday of the month, what did I do last night? You in the back with your hand up oooing like Horshack. "You went to John Platt's On Your Radar!" Correct grasshopper; you are on the road to enlightenment. This month's guests were
Korby Lenker, Lisa Bastoni, and Cricket Blue. I had planned on going into the City early and getting all kinds of things done. I didn't. If this surprised you then you do not read Wise Madness often enough. You should read it every day; it will make you a better person. Even as a joke I can't say it is the path to salvation, redemption, or fulfillment; too many people say those things to sell themselves or their programs or religions. Nope, if you read Wise Madness you'll learn a few things, get a few laughs, and get to know me better. It will also make me happy and there is no higher calling than that.
I manage to arrive early, a half an hour before doors. I always like to do that to make sure everything is running smoothly, making sure that the reserve signs are down on the front row of tables, schmooze with the artists, and lord it over the peons that have to wait for doors to open to go in. The last is not as much fun since we moved out of Rockwood 2, then they could see me through the window and I could see them waiting outside in the cold, heat, rain, or snow. Someone remind me why I have friends? Even I'm not that cute. It must have to do with pheromones.
I did not know any of the performers. I had seen and briefly said hello to Cricket Blue at NERFA. Korby and I had interacted on other people's Facebook pages. Lisa was totally new to me though we had become Facebook friends preparing for this show. I introduced myself to everyone.
Who else was there? As usual Fred sat with me and we were joined by Dan. Marty was right behind us. Katherine and Kathryn were there but I didn't see them till the first break. They were promoting their new festival, Hudson West Folk Festival. It's on September 9th in Hoboken right off the PATH train. I expect to see you there. I will be taken attendance and it counts for your grade.
Cricket Blue was up first. I had them listed as up last on social media. I don't think it's because I'm an idiot. It's because the document with the bios and blurbs didn't come through on the email from John so I had to piece it together myself. See, I don't always blame myself, sometimes entropy happens.
As I said, I discovered Cricket Blue at NERFA. John couldn't make it this year so I was collecting CDs for him. I heard about a third of their first song and knew I'd be seeing them at On Your Radar. I could judge that John would love them faster than I could for myself as they are right in his sweet spot. I had to wait and see if there was enough there there for me. Their there was more than enough there for me. If they did not come up to my snuff I would have had to withhold their EP from John as I knew he'd love them and I would not only have to see a band I didn't like but I would be partly responsible.
I liked the set last night even more than I enjoyed the one at NERFA. I paid more attention to the lyrics and discovered the weirdness. That's my sweet spot. The interview and banter revealed weirdness too. As Fred said it wasn't We're About 9 level weirdness but who is? The other sweet spot they hit was that their harmonies didn't just sound beautiful; they expressed themselves through them. There was even polyphony, my sweet spot of sweet spots. Their guitar playing is much more than just strumming. Laura and Taylor are young and on a path to do bills with The Sea The Sea. My stupid joke for the evening. During the interview when asked about the band's name they said that there's an entire back story of Cricket Blue being a character with a home and more details they couldn't get into. I want to hear the full story. Later, Laura took out her high-tech Spider Capo! It lets you capo whatever specific strings you choose. They need to write a song, Cricket Blue versus The Spider Capo. It's a chilling tale.
I feel bad as I don't have any stupid jokes about Lisa. I do have a stupid question. In some of her photos she reminded me of Shawna Caspi. I figured I'd find out if she really did when I saw her. Instead it depended on her exact head position and what part of her face the mic was blocking. Maybe Shawna with a little Sharon Goldman mixed in. She's going to be an emerging artist at Falcon Ridge next month. If you go you can decide for yourself then. She's a singer/songwriter and was backed by a piano player and guitarist/fiddler. Here's the real problem. I don't have any brilliant insights. It's always tougher with singer/songwriters. I enjoyed her set but saying that reminds me of the admonishment my second-grade teacher made about book reports. Never say, "This book was very interesting." That is one of the best pieces of writing advice I ever had. Another from her was, "Never use, 'I think;' who else is thinking what you wrote?" I don't know that was the same teacher but I like to think it was.
I owe Korby an even bigger apology, I couldn't stay for his set. I thought he was on first so I'd see him. I owe him a double apology as I had planned on apologizing to Cricket Blue for missing their set and didn't discover that it was his set I was missing till after he left the room. Sorry Korby but I had a good reason to leave.
The good reason was a social obligation, my fantasy baseball team's annual All-Star game party. It always occurs the same night as On Your Radar and my compromise is to see the first two On Your Radar acts then head over for the tail end of the party. As it was I missed some people. I did get to see Chris, Ira, Ira's son, Angelo, Marc, and Nick. We meet at Foley's a baseball themed bar on 33rd street. It's a magical bar, every year it moves. It's always on 33rd street but some years it's east of 6th Ave, where I get off the subway, and some years west. This always makes me even later to the party as I go to where I remember it being the year before. This year I was clever. I remembered that last year it was west of 6th so instead of walking west than having to turn back I headed straight east. When I got there and explained my brilliance to the guys they had no idea what I was talking about. They all insist the bar never moved. I don't know if they are gaslighting me or if part of the bar's magic is that I'm the only one that is aware this happens. I told them this last year and they had no memory of that. I'm going with the magic as I can't believe my friends would try and fool me like that.
As always happens much of the party consisted of Angelo and I remembering details of TV shows and movies many of which are from when we were kids. George Romero's Dead movies played a major role this year, as did Stargate Atlantis. The best was the discussion of how That Girl was the forerunner of the Mary Tyler Moore Show.
There was also baseball talk of course though not much watching of the All-Star game. I found out that I Marc, the league commissioner gave me a break when I signed my best in season free agent, Jake Faria.
I wore my "Who's on First" shirt that I bought at the Baseball Hall of Fame. That was a tribute to Larry. When we went there we bought the complete set. I got Who 1, Larry got I Don't Know 3, and we got What 2 for Alan. As a Doctor Who fan I wanted 1. I missed it but the guys made a toast to Larry. I'm glad he was honored.
I had the easiest trip home, that's unusual. Marc lives in Pennsylvania and took a bus home. Nick lives in Westchester and took MetroNorth. Angelo is on Long Island and took the LIRR. I had my usual subway to the bus but that was much less stressful than usual, they now run an hour later.
I don't know what I'm doing the rest of today. I might just stay in. I might go out for a walk. I should do that. I don't often do what I should do. I could go see Caitlin Mahoney tonight but I'll pretty take it easy, stay home, and watch Rebecca Loebe on Concert Window. It's an all request show and I have already made my request.
I made a late start writing today because Microsoft Word had an attitude problem. I am writing this paragraph first but it doesn't make a captivating introduction so I stuck it at the end. I opened Word to find that all my personalization's were missing; my default font and worse my macros. I heavily personalize my software. There are all sorts of autocorrects that I built into it. For reasons that I don't understand the standard template does not correct Fruvous to Früvous. I had to reboot my computer anyway so I did that and ate breakfast then came back to work on the problem. I'm proud of myself for fixing it. The built-in help was of no help but Googling found the solution. Sometimes when Microsoft updates Office it resets the normal template to the factory settings. It isn't totally insane as it saves the old one and you just have to play with renaming files to make the old template current. So, I could write this without having to stop every few paragraphs to write a new macro. I take that back. The "Old Template" is very old. I have to recreated so much of what I did. Arrgghh. I got through it. It has my most important macros the ones I use to make new macros. I had to remake two for this entry, John Platt's On Your Radar and Falcon Ridge.
I just got a suspicious phone call. It came from an 800 number. It was a robot saying it was from my bank and it needed to confirm recent activity on my debit card. Then instead of asking if I made a purchase somewhere it wanted me to verify who I was by asking for information. It started with my date of birth and that's when I hung up. I have a feeling someone was fishing. I should report this, but to whom? I'll call the bank first and see what they have to say. I have the number that the call came from; maybe I can help catch a crook.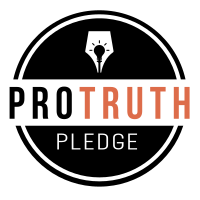 I signed the Pro-Truth Pledge:
please hold me accountable.







Memories: Not that Horrid Song - May 29, 2018
Wise Madness is Now In Session - May 28, 2018
The NFL and the First Amendment - May 27, 2018
On The Road Again - May 26, 2018
Oliver the Three-Eyed Crow - May 25, 2018



creative commons
This work is licensed under a Creative Commons Attribution-Noncommercial-Share Alike 3.0 License.
Horvendile July 12, 2017




Follow on Feedly