I became insane with long intervals of horrible sanity.
Edgar Allen Poe
The trouble with fighting for human freedom is that one spends most of one's time defending scoundrels. For it is against scoundrels that oppressive laws are first aimed, and oppression must be stopped at the beginning if it is to be stopped at all.
- H. L. Mencken
Many people would sooner die than think; In fact, they do so
-Bertrand Russell
What I have been telling you, from alpha to omega, what is the one great thing the sigil taught me — that everything in life is miraculous. For the sigil taught me that it rests within the power of each of us to awaken at will from a dragging nightmare of life made up of unimportant tasks and tedious useless little habits, to see life as it really is, and to rejoice in its exquisite wonderfulness. If the sigil were proved to be the top of a tomato-can, it would not alter that big fact, nor my fixed faith. No Harrowby, the common names we call things by do not matter — except to show how very dull we are ...
-James Branch Cabell
September 20, 2016 - 1:25 p.m.
This is Not a Desparate Plea for Likes
For the second day in a row I'm writing after I ate breakfast and had coffee. It helps my writing but it means I post at a time that reduces the number of people reading it. I might be wrong about the latter and I'm going to continue the experiment for a while. It's an adjustment to my meds. It's funny the med that helps my anxiety gives me a symptom of depression. When I'm depressed I get lethargic too.
Yesterday I had nothing exciting to do but it was Monday and there are half-priced bagels at University Bagels and I had mail in my PO Box so I headed into the City. As always I cut the timing close getting to the post office but I made it a few minutes before closing. All I had was junk mail. Then I headed down to Union Square for the bagels. I have more peace of mind when I can have bagels for breakfast, even if they are frozen. But they have to be real New York bagels. Supermarket bagels aren't bagels. I was going to say any more than Chicago pizza is pizza but that's not an apt comparison as Chicago pizza is good, it's just not pizza or as good as real pizza.
Then I had to figure out what to do for dinner. I decided to try the Friterie, the Belgian fry place on St. Marks. I had not tried their poutine. I am addicted to poutine like an addict. I've had it in three places in New York. The Friterie is about as good as Pomme Frites but not as good as Mile End. You won't go wrong with any of them. Are there any other places I should check out in the City?
Then I went to Trader Joe's. They finally had bacon bits & ends. They were out the last two times I went at two different stores. Guess what I had for breakfast. I screwed it up though. Not from the cooking but from the cleaning the pan last time I used it. The eggs stuck to the bottom so my eggs over easy ended up closer to scrambled.
The ride home was not good. The
to Pelham Bay Park was in the station when I arrived. I got right on in and was happy about the great timing. During rush hour the
to Pelham runs express for the first stretch. The locals stop at Parkchester. I got on at around 8:00 which I think is near when the express stops running. It ran local. I wasn't that upset. But then expresses started passing us. And then we stopped dead because of train traffic ahead. We had to let the expresses ahead of us. Four or five trains passed us. That cost me half an hour. That's so frustrating. There were no announcements made.
When I got home I watched Stranger Things. I've seen three episodes now. I'm not totally won over yet. Game of Thrones took a long time to get me hooked so I'm giving this a chance. I love Winona Ryder but I want to throw things at her character. That's part of the problem.
Doctor Who continues to make me happy. I know longer want to throw things at the screen like I did when I gave up on the series during the Matt Smith era. Capaldi is the best Doctor since Tom Baker. I love the ways that he's weird. He's only the second musical Doctor. He has his electric guitar and the Second Doctor had a recorder.
People love to say that they don't care what other people think of them. I might have said that I don't care what other people think of me. The truth is I do care what other people think of me. I might not always act like that because I don't care about what all people think and I don't care about it in all situations. Even more importantly I don't think much of what I do changes how people think about me. I dress the way I want, I'll wear white after Labor Day and walk around NERFA in my sweats and slipper socks because the people I care about won't care about that. But there's a big difference between that and being unaffected by other people's feelings towards you. Anyone who doesn't care at all is going to have a lot of problems functioning in society. So we care. We evolved to care. Homo Sapiens is a social species.
What made me think about this? Facebook affirmation. I made a very popular post and a very popular comment the last few days. I get a little shot of endorphins every time I get a share or a compliment or people agreeing. I'm like a dog whose person says, "Good dog!" I wag my tail.
Part of it is that I was proud of what I wrote, I thought it was good. I thought things out. If it was a throwaway I would not get the same pleasure from the affirmation. My own affirmation is still more important than other people's. But I'm going to admit that I like it from others too. It's something people don't like to admit, which is why I'm admitting it. I see that as part of my blogging mission. I'm getting self-affirmation.
Now that I'm writing how to I finish these damn things? I can't say, "Now for a bacon and eggs. It is Tuesday so if I end up staying on the Island I'll have a half-priced burger at the Snug. Somebody should visit and join me some time.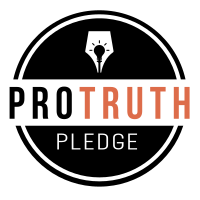 I signed the Pro-Truth Pledge:
please hold me accountable.







Memories: Not that Horrid Song - May 29, 2018
Wise Madness is Now In Session - May 28, 2018
The NFL and the First Amendment - May 27, 2018
On The Road Again - May 26, 2018
Oliver the Three-Eyed Crow - May 25, 2018



creative commons
This work is licensed under a Creative Commons Attribution-Noncommercial-Share Alike 3.0 License.
Horvendile September 20, 2016




Follow on Feedly