I became insane with long intervals of horrible sanity.
Edgar Allen Poe
The trouble with fighting for human freedom is that one spends most of one's time defending scoundrels. For it is against scoundrels that oppressive laws are first aimed, and oppression must be stopped at the beginning if it is to be stopped at all.
- H. L. Mencken
Many people would sooner die than think; In fact, they do so
-Bertrand Russell
What I have been telling you, from alpha to omega, what is the one great thing the sigil taught me — that everything in life is miraculous. For the sigil taught me that it rests within the power of each of us to awaken at will from a dragging nightmare of life made up of unimportant tasks and tedious useless little habits, to see life as it really is, and to rejoice in its exquisite wonderfulness. If the sigil were proved to be the top of a tomato-can, it would not alter that big fact, nor my fixed faith. No Harrowby, the common names we call things by do not matter — except to show how very dull we are ...
-James Branch Cabell
March 27, 2018 - 12:08 p.m.
Meet the Mets
I'm getting back into running into the City on Mondays for half-priced bagels and Trader Joe's. Bagels make me happy. I often say that I don't get tired of things but I'm tired of Bamba the Israeli peanut snack. It also doesn't have the best effect on my digestive system.
As much as I love cooking it's nice to sometimes have a no effort dinner at home. Our neighbor often brings us food. He's a doctor and gets invited to events or hosts events where there are lots of leftovers. Yesterday I came home to a rack of ribs and mashed potatoes both of which were made great. I bought babka for dessert. Babka makes me happy. I'm well aware that I'm in a food phase of blogging.
The baseball season starts on Thursday. I usually blog about opening day then, but I won't be able to as I'm going to the Mets' opener against the Cardinals. After the game I'm rushing into the City to see Cry Cry Cry at Town Hall. That is going to be a very good day. I still have to write about the joys of Opening Day and as I'm stuck for something else to write, there's no time like the present.
Opening Day is the best day of the year. On Opening Day anything is possible. On Opening Day 1969 the Mets were 100:1 shots to win the World Series, they did. That's a life lesson, there's a big difference between almost no hope, and no hope. I've had a lot of success predicting how the Mets will do over the years; most of the time it's from realizing that the team is rarely as good as management thinks it is. There are exceptions. There were times the Mets really were one of the best teams. They were simply few and far between. Their only prolonged period of success was during the mid to late 80s, the Davy Johnson era. I think the ownership is terrible. I think they are short-sighted and stingy. But they are my team and when they win I am happy.
I'm going to do something now that I don't think I've ever done before, do a position by position run down of the Mets. I have a feeling I'll find it depressing but there's a chance I'll find my gestalt pessimism wrong when I look at the details.
Catcher - Travis d'Arnaud and Kevin Plawecki– Will d'Arnaud ever be healthy? He has never gone through a season unhurt. Here is some potential upside; if he stays healthy he can be an above average catcher. More upside. Plawecki has been working on changing his batting approach. Until recently that's been a futile effort, but the uppercut revolution is for real; too no further than ex-Mets Daniel Murphy and Justin Turner. If things go as expected the Mets will be about average at the position, it's a very weak position throughout the league. If things go well perhaps a bright spot.
First base - Adrian Gonzalez and Dominic Smith – The Mets might have the distinction of fielding the worst first basemen in baseball. The only hope is that Smith finds himself or Gonzalez find the fountain of youth.
Second base - Asdrubal Cabrera – An average hitter and below average fielder. Overall below average.
Shortstop - Amed Rosario – The Mets' best position prospect since David Wright. Unfortunately, he isn't there yet. He projects to be below average this year. Projections are not divine prophesies, they can be wrong. Perhaps he breaks out in his second season. Let's hope.
Third Base - Todd Frazier – A no frills average player! He walks enough, has enough power, and fields well enough to make up for his low batting average. The best the Mets have had a third since the wheels fell off Wright.
Left Field - Yoenis Cespedes – A very good not great player who might have another all-star year in him. His most productive seasons by far were his first two with the Mets.
Center Field - Michael Comforto – If he can come back from injury to do as well as he was doing last year a legit all-star and best everyday player on the team. Even if he regresses a bit he'll still be the best position player on the team.
Right Field - Jay Bruce – His projections are not impressive but I'm optimistic on him. He works hard and is intelligent. He's working on his hitting approach and with him I think it will bear fruit. Not an all start but a good to very good player.
Subs
Wilmer Flores – Let him hit primarily against lefties and he'll do fine. He's versatile and can fill in anywhere in the infield.
Jose Reyes – his all-star years are long gone but he can still run and hit well enough to be a useful sub.
Brandon Nimmo and Juan Lagares – if either has to play much it's not a good sign though Lagares is such a great fielder I'd be happy with him as a platoon Center Fielder. The team would probably be strongest with those two platooning in CF while Bruce moves to first.
Starting Rotation

Noah Syndergaard – Stays healthy and Cy Young contender

Jason DeGrom – A possible Cy Young contender, an All-Star

Steven Matz – A wild card, anything from an All-Star to unusable. I'll project him as a better than average third starter

Matt Harvey – Know what I said about Matz? Goes double for Harvey

Seth Lugo – What happened to him? Use your magic 8-ball if you want to know what to expect


Overall a great top of the rotation and lots of question marks. The rotation might be elite, it might be average. More than anything the key to the team's success.

Bullpen – An odd jumble of pitchers, I'm not going to go through them all. Relievers are the hardest players to predict and the Mets have a new pitching coach. My guess is below average, but we'll see.

If the starting rotation hits their upside the Mets can contend. They won't be great. They were not great when they reached the World Series a few years ago, they were a good team that got lucky in the post season. If they are doing well mid-season perhaps Alderson can convince Wilpon open his pocketbook and get a first baseman and some relief help. Don't hold your breath. When the Mets held their fire sale they did not pick up top value because unlike the Yankees the year before, and other teams dedicated to rebuilding, the Mets were just looking to dump salary. They would not take on any of the salary of the players they moved which limited what they could get in return. The saddest thing is the Mets do not have a single Top 100 prospect. What to get depressed look at the list, 2018 Prospect Watch, no Mets and so many Yankees. When I pointed this out a Met fan said it was because the Mets already promoted their top prospects. The Mets promoted Rosario and Smith, the Yankees, Judge, Severino, and Sanchez. It makes me sick. I'm a loyal Met fan and Yankee hater but it's clear which team is better run and it's not the Mets.

But still, Opening Day is two days away and anything can happen. Let's hope for the best.

Let's Go Mets!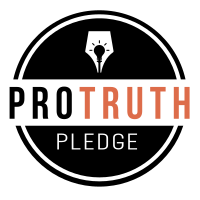 I signed the Pro-Truth Pledge:
please hold me accountable.







Memories: Not that Horrid Song - May 29, 2018
Wise Madness is Now In Session - May 28, 2018
The NFL and the First Amendment - May 27, 2018
On The Road Again - May 26, 2018
Oliver the Three-Eyed Crow - May 25, 2018



creative commons
This work is licensed under a Creative Commons Attribution-Noncommercial-Share Alike 3.0 License.
Horvendile March 27, 2018




Follow on Feedly