I became insane with long intervals of horrible sanity.
Edgar Allen Poe
The trouble with fighting for human freedom is that one spends most of one's time defending scoundrels. For it is against scoundrels that oppressive laws are first aimed, and oppression must be stopped at the beginning if it is to be stopped at all.
- H. L. Mencken
Many people would sooner die than think; In fact, they do so
-Bertrand Russell
What I have been telling you, from alpha to omega, what is the one great thing the sigil taught me — that everything in life is miraculous. For the sigil taught me that it rests within the power of each of us to awaken at will from a dragging nightmare of life made up of unimportant tasks and tedious useless little habits, to see life as it really is, and to rejoice in its exquisite wonderfulness. If the sigil were proved to be the top of a tomato-can, it would not alter that big fact, nor my fixed faith. No Harrowby, the common names we call things by do not matter — except to show how very dull we are ...
-James Branch Cabell
January 26, 2017 - 11:35 a.m.
Django Unbound
Sorry I didn't update yesterday but I slept late and had to leave early and when I finally had a chance to write felt more of a need to veg out. But now I'll give you the exciting recap of Tuesday AND Wednesday. Tuesday was exciting, that's not an alternative fact. There are multiple idiot stories, let's see how many I can remember.
Jazz at Lincoln Center asked Justin Poindexter and Sam Reider to do a show called In the Spirit of Django. Many of My Gentle Readers know this is about the great Gypsy jazz guitarist Django Reinhardt. Others of you thought it was a reference to Django Unchained. Don't feel bad I didn't know Django till sometime in the last 10 years.
The show was on Monday night at Dizzy's Club Coca Cola at Jazz at Lincoln Center but was too expensive for me. Then I they announced that they were doing a warm up show at Barbès on Sunday night. I can afford Barbès. I was set to go but this was the day after the March and I couldn't get the energy up to make the two-hour trip there and it would still be expensive a I'd have to have dinner out and very likely pay for a cab to get back home from the subway too late to catch the last bus. But then, I they posted that they were doing a third show for free at Jazz at Lincoln Center on Tuesday. This would not be just a concert but combined with a lecture of Django. Forget the money and the convenience, that would be my first choice of the three. If I had the money and the energy I would have gone to all three shows.
I think I've been to Jazz at Lincoln Center only once and it was to see The Tres Amigos and Nellie McKay. Or was that two separate shows. The Tres Amigos were the aforementioned Justin and Sam along with Eddie Barbash. When Eddie left the band and others joined it they became Silver City Bound.
Justin and Sam did not do this as a duo, the recruited a band. Guess who was in that band, Eddie Barbash. They called it ThunderswampI thought it should be the Tres Amigos 6. The lineup was:
Sam Reider – Accordion and piano
Justin Poindexter – Guitar and lap steel
Eddie Barbash – Saxophone
Alphonso Horne – Trumpet
Arthur Vint – Drums
Dave Speranza – Bass
I discovered Django through Pete Kennedy. Pete's my guitar guru. After Rolling Stone or some other source listed their top guitarists ever I asked Pete who he'd pick. He said none of the guys on the list, it would be Django Reinhardt. He told me some of his history. Django was a Gypsy and as a young man he was caught in a fire and his left hand was severely burned. The ring finger and pinky fused and had limited motion. Despite that he could play guitar like no one else. I listened to his music and was immediately entranced. Django was magic. That's why when I heard three of my favorite musicians were going to be doing a show in his spirit I had to hear it.

Thunderswamp did not do a straight recreation of Django's music. Django was usually accompanied by Stéphane Grappelli on violin. Thunderswamp was not recreating Django's music but reimagining it. His music was about more than his guitar virtuosity and this is a way of highlighting that. Justin is a great guitarist and could do a great job on the songs and he did when their arrangements gave him the lead, but this was better. If I want to hear Django and Stephane play I'll play one of their recordings. Nobody is going to do it better than they did. On Tuesday night, I heard something new.

All six of them are brilliant musicians. I already knew how great Eddie, Sam, and Justin were but I had never heard the others. The appropriately named Alphonso Horne particularly impressed on the trumpet.

As I said, this was also a lecture, Sam and Justin are excellent musicologists. They did a similar series on folk music either two or three years ago, that I loved. There was a Q&A and when someone asked about how they became such great musicians Arthur mentioned "active listening." I don't think I've used the term before but it's an idea that I have thought and written about. You can listen to music passively. It's background. I'm doing that right now. WQXR is on playing something by Brahms but I'm not thinking about that, I'm thinking about writing. It's how the majority of music is listened to. But if you love music, as most of My Gentle Readers do you often give it all your attention. It's is more than feeling it. You listen to all the parts, pay attention to what each instrument is doing. Great musicians do that far more intently than I am capable of. It's a skill you learn but like all skills some people have more of a natural aptitude than others. There was one section where Alphonso played lead and doing amazing things with it. Because I was actively listened I was also aware of Eddie playing a counter melody just as intricate but more softly. Learning to hear the different instruments separately was the best thing I got out of my college music appreciation courses. Once you've learned to hear all the parts of a fugue you can pick out all the threads in anything.

I haven't seen these guys in ages. It might be two years since I've seen Eddie play. He's in the Late Show band now, that takes most of his playing time. It's even been a long time since I saw Silver City Bound. Not knowing exactly when is why I started keeping a record of all my shows again. I have seen Sam play solo and Justin with his wife Sasha Papernik. I might see Sasha tomorrow at the Queens Central Library in Jamaica. It's a very long trip so I might wimp out again.

I needed to buy eggs so I went to Trader Joe's after the show. I also picked up two kinds of potatoes. I forgot my shopping bag so I put the potatoes in my backpack and carried the eggs in the plastic bag they gave me. When I made the transfer from the
to the
at 63rd Street I realized that I did not have the plastic bag with me. I had left it on the train. I'm an idiot. I told you there were idiot stories.
Yesterday was Wednesday so I had therapy. Jane couldn't drive me to the New Rochelle train station so I took the buses to the Fordham station. That's easy as the second bus, the Bx 12 Select runs every 4 minutes. The Bx 29, the first bus I take is every 15 minutes. Last time I left too early and had to wait for the train. This time I waited for the next Bx 29. I check the timing on the bus time app so I don't have to wait around. I went out the door and started and down the hall and then did my pat down. That's where I feel my pockets to see if I have my keys, wallet, and phone. I did not have the phone. That meant running back to the apartment and then up the stairs, it's a duplex. I went to where I left my phone, it wasn't there. I felt my hoodie pocket, it was there. I had just put it in a different pocket than usual. So now I had to run to make the bus. I did. As I said, I'm an idiot.
Therapy went extra well. She is pleased with my progress and working on getting me to see it. I do. I was good and didn't talk about the march. I talked about dealing with my anxiety.
Damn I had two more idiot stories and I forgot them. I did remember to go to Stop & Shop and discovered that the price of their eggs has gone down. There are only 20&cents; more than Trader Joe's. That's good to know. And now I remember a third idiot story. The store in New Rochelle is across the street from a stop my bus takes. I have the schedule in my phone. As always I time things tight. When I left, I went a block past where the bus stops. I saw the bus approaching. I ran as fast as I could back to the stop. Thanks to a red light I made it. it isn't easy being an idiot.
Now I should eat breakfast and install the new printer that Bernie and Jane got. I had some problems last night. It says there is no paper when there is. It might be the paper's fault. I'm going to try different paper. Then I have to figure out how to get it on the network. I'm hoping that it's just waiting to do all the internal checks before the Wi-Fi is turned on.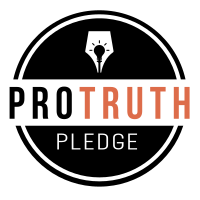 I signed the Pro-Truth Pledge:
please hold me accountable.







Memories: Not that Horrid Song - May 29, 2018
Wise Madness is Now In Session - May 28, 2018
The NFL and the First Amendment - May 27, 2018
On The Road Again - May 26, 2018
Oliver the Three-Eyed Crow - May 25, 2018



creative commons
This work is licensed under a Creative Commons Attribution-Noncommercial-Share Alike 3.0 License.
Horvendile January 26, 2017




Follow on Feedly