I became insane with long intervals of horrible sanity.
Edgar Allen Poe
The trouble with fighting for human freedom is that one spends most of one's time defending scoundrels. For it is against scoundrels that oppressive laws are first aimed, and oppression must be stopped at the beginning if it is to be stopped at all.
- H. L. Mencken
Many people would sooner die than think; In fact, they do so
-Bertrand Russell
What I have been telling you, from alpha to omega, what is the one great thing the sigil taught me — that everything in life is miraculous. For the sigil taught me that it rests within the power of each of us to awaken at will from a dragging nightmare of life made up of unimportant tasks and tedious useless little habits, to see life as it really is, and to rejoice in its exquisite wonderfulness. If the sigil were proved to be the top of a tomato-can, it would not alter that big fact, nor my fixed faith. No Harrowby, the common names we call things by do not matter — except to show how very dull we are ...
-James Branch Cabell
2001-03-27 - 10:25 p.m.
There and Back Again; A Batnose's Holiday
I didn't update yesterday but today I'm going to write about actually doing something. Will this stop my ratings slide? Is everyone sick of my talking about my health? These questions and more will be answered tonight on ...
As my loyal readers know on Monday I was planning on going down to see Dar right after school. I was feeling really good on Sunday and thought I might be better. I wasn't but I still wanted to go. I had my usual spasms early Monday morning but taught anyway. My classes actually felt sorry for me; I was grimacing in pain so much. They weren't as severe as they had been though and I didn't have the fever. They did last for 12 hours though.
After my second class I went down to Penn station to catch my train. I wonder what people were thinking when they saw me. I was still in pain but I had a huge grin on my face. I knew this was just what I needed. I was getting a bad case of cabin fever and needed some fun. I knew that seeing Carey, Lawrence, and Heather, not to mention Dar, was the best medicine. Despite being sick, despite being excited about the seeing Dar with my friends, I was still excited about the train. I take the Long Island Railroad every day but a long distance train is different. The ride down was really nice too. There was lots of legroom and a really comfortable seat, both of which I needed. The trip took 2 hours 15 minutes and somewhere along the way my spasms stopped.
When I got there the smooth sailing ended. I had to find Carey who was picking me up. I went outside to what looked like the waiting area and she wasn't there. Now I knew she might not be, as she had to go after work. I waited quite a bit longer than I hoped but of course she came. I never really doubted that she would and that she'd find me.
Then came the big adventure, finding the Birchmere. The place is in some kind of zone of confusion. Carey had gotten lost the last time she went and was very nervous. The directions from the Birchmere website are insane. The directions from the north are the same as from the south. I'm sorry; taking 95 north is not going to take us from Maryland to Virginia. We used the directions from Yahoo maps. They were only totally wrong twice. The first one I got around by using the map and making several u-turns. The second was tougher as it said to get off exit 9B. The exits go from 10 to 8. After getting off in the area and asking directions we found the way to go. We were actually on the right road at one point but there were no signs saying what it was. The DC area has signs so bad they rival Jersey's.
We actually got there 15 minutes before the show. Here is the strange part, driving around lost with Carey was the best time I had had since I was sick. It really isn't that strange. Time spent with people we love are always the best.
We had to park far away of course and I had to make the long walk on my broken toes. To make things worse Carey wasn't dressed warmly and was freezing. We got inside and Lawrence greeted us he was getting nervous. I was disappointed when we got in that Heather wasn't there. I knew she'd be there after the show though.
Lawrence showed us to our seats and of course they were right up front. WTG Lawrence. I looked at the menu and loved what was on it. Of course I can't eat anything so it was all wasted.
The opening act was Darden Smith. He is someone I'm vaguely familiar with. I know they've played him on WFUV. I might even have him on a sampler someplace. To me the highlight was when he said that he was glad to back in Washington so that he could get lost. He is one of the many artists who I can see have talent but to me don't stand out. He lacks that spark they he needs to really make an impression on me.
Dar was great of course. Carey and Lawrence wrote down the setlist so you can read their diaries to get the details. This was the first time in a long while I saw Dar solo Acoustic. It is how I prefer her. She isn't a great guitarist at all but somehow I think the songs work better in a bare setting. Because she was playing three nights there she played some old songs she hasn't done in forever, that was great. I've never seen a Dar show I didn't like of course.
After the show we went out to the bar area and Heather was there. I got greeted with a Mega-Hug that by all rights should have cured me. It didn't but it was great to see her. Her fiancé, Jason was with her. I have never met him before. I liked him immediately. I was feeling really tired and weak so I sat down and everyone else stood and we talked. It was so nice having a conversation with 4 such intelligent and witty people. I think the highlight was something really silly though. When I told Leah and Carey that I didn't like rice they both were shocked and said they didn't think they could still be my friend. Somehow not liking rice came up and everyone but Carey gasped. They seemed horrified. Carey was delighted of course. I think they'll stay friends with me though.
The rest of the time, we talked about shoes and ships and sealing wax, and cabbages and king. There was plenty of conservative bashing going on by all. I had a great time but I didn't really have the energy to stay as long as I wanted. I'm going back on Easter or the day after. If it's Easter, Carey and I will visit Heather and spend the day with her and Jason. We are both looking forward to it.
After we left the Birchmere we went off to see Lawrence's Apartment. It's a nice place, very much like I figured it would be. The Centerpiece is his collection of musical instruments of course. I showed my photographs, giving them both the dups of the pics they are in. I also had to give Carey a pic of Leah to put up in her office.
I couldn't stay long though of course. So too early but far later than I planned we drove back up to Carey's and managed not to get lost. We got back. Carey made a quick call to Neal; she taped my broken toes together and went right to sleep. I was sleeping on a small air mattress on the floor but it was the best night's sleep I've had in a while. I was actually able to sleep on my side that had been causing me too much pain recently.
I was fine till about 5 AM when I woke up with an allergic reaction to something. My hand was all itching, red and swollen. It then started spreading to my chest. After about an hour I realized that if I took my cortisone it would take care of it so that is what I did. The itching stopped but the spasms started. I decided to just get ready for the day. I'd be all showered and dressed before Carey was up. I went with Carey to work then drove her car back to her house. The plan was for me to rest there then meet her for lunch. When I got back to her apartment I had as severe pain as I've had the entire ordeal. If this was going to last 10 hours I was going to go to the hospital, there is no way I could have taken that. I was lucky; it only lasted about a half hour. Then it went back to the bearable pain I had before. Carey called then to see how I was. I told her and told her are plans were still on.
The spasms the passed after only 5 hours, a noticeable improvement. I was able to actually get some sleep before leaving. I was able to get there without incident and went up to see her office. I called a cab to take me to the train station at 1:35. She had a quick lunch, I just had apple juice. I showed her where the car was then we went back to her office. There was no cab there waiting for me. We were 5 minutes late but I figured they'd wait that long. After a half hour I gave up and went back inside. The receptionist told me the cab called and said he'd wait with the meter on. He didn't of course. I tried to call them and the cab company wasn't answering the phone. The receptionist told me they were terrible. No other cab would take me to the train station though. I was getting really tired and desperate when Carey came in and told me her boss was going in the neighborhood and would drive me in 15 minutes. That was a godsend. The 15 minutes became an hour and a half but it was still worth it.
After bidding adieu to Carey we were off. I really liked Melissa, Carey's boss. We talked a lot about music she has similar tastes to mine. She even said that she always gets lost going to the Birchmere, she earned lots of Gordonpoints for that.
I got to the station and had to wait for about 40 minutes for the next train to NYC. The trip was uneventful and I was even feeling up to reading. I got it at Penn Station just in time to catch a LIRR train home. I took a cab from the station and was home by eight like I had originally planned.
I am extremely tired but happy that I made the effort. The trip was worth it. I can't really do much still. I was able to do this because of the trains and being chauffeured for the most part. I'm supposed to volunteer tomorrow at WFUV but I don't know if I'm up to that yet. I'll see.
Anyway I had a ball despite all the mishaps. Going was one of the best decisions I have made.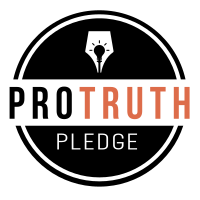 I signed the Pro-Truth Pledge:
please hold me accountable.







Memories: Not that Horrid Song - May 29, 2018
Wise Madness is Now In Session - May 28, 2018
The NFL and the First Amendment - May 27, 2018
On The Road Again - May 26, 2018
Oliver the Three-Eyed Crow - May 25, 2018



creative commons
This work is licensed under a Creative Commons Attribution-Noncommercial-Share Alike 3.0 License.
Horvendile 2001-03-27




Follow on Feedly