I became insane with long intervals of horrible sanity.
Edgar Allen Poe
The trouble with fighting for human freedom is that one spends most of one's time defending scoundrels. For it is against scoundrels that oppressive laws are first aimed, and oppression must be stopped at the beginning if it is to be stopped at all.
- H. L. Mencken
Many people would sooner die than think; In fact, they do so
-Bertrand Russell
What I have been telling you, from alpha to omega, what is the one great thing the sigil taught me — that everything in life is miraculous. For the sigil taught me that it rests within the power of each of us to awaken at will from a dragging nightmare of life made up of unimportant tasks and tedious useless little habits, to see life as it really is, and to rejoice in its exquisite wonderfulness. If the sigil were proved to be the top of a tomato-can, it would not alter that big fact, nor my fixed faith. No Harrowby, the common names we call things by do not matter — except to show how very dull we are ...
-James Branch Cabell
January 25, 2014 - 2:07 p.m.
Caravan of Duyvils
Wow, I could write a book, now not just a diary entry. I woke up at 9:00 this morning but instead of turning on the computer and listening to the A Thousand Welcomes on WfUV I went back to sleep. I then spent the next three hours dreaming or in the hypnogogic and hypnopompic states. It amounted to a very productive therapy session. At the moment I'm in a nice emotional balance. I'm aware at the same time of what I have and what I'm missing and that even though I value what I'm missing more I can still appreciate what I have. OK, that's not quite a book. It's a run-on sentence but if I went into detail it would take volumes. An interesting thing was that the subject that is the most important to me was distilled down to just a smile. That's my happy thought. It might not be fooling myself to think that's the reality and all the rest is the illusion. I'm still digesting all of this and part of me doesn't want to stop and write. But I will. That's how much I love My Gentle Readers.
OK enough of cryptic inner dialogue. I did things yesterday and I'll tell you about them. First I went to school. I was running a bit late. It was a combination of residue from being sick and party that this was my first time having to be at school for a 2 PM class this semester and I didn't quite know how that meant using my time in the morning. I often don't eat till then so it is not the totally relaxed timeframe I thought of it as. But no matter I have taught this enough that I don't need to prepare. I grabbed my text book and just checked on what I needed to teach. I made decisions on the fly on what to leave out. The final choice was on the fly but I've been thinking about it a lot for a year since the last time I taught pre-calculus. I think about everything in my life. Things never just happen. The class went pretty well. I seem to have a decent chemistry with the students.
After class came the bureaucratic struggle that I have not been looking for. I don't have my text books for my classes. When I said I looked at my book it was the old edition, not the one I'm supposed to be using. The Finite Math book is from a publisher I dealt with before. I did what I did last year; went to their website, found my rep, and emailed her that I needed a copy of the book. Last semester she took care of that immediately. The Precalculus book was a challenge. The publisher's website was awful. I finally found a part that said that the section where you find your rep wasn't working and if you wanted to find her to call. I had to follow links to get the phone number. It gave the wrong number. That person gave me the right number. I called and found someone that gave me hard time. She said she couldn't find me listed on my school's directory I'm in my school's directory. So I had to have my supervisor contact her. By this point I so just wanted to get this over with that I didn't even guilt trip her when she said about my supervisor, "Have him email me." My chairman is a woman. Unfortunately she is also
Shabbot observant so she wasn't around late on a Friday and I couldn't have her take care of it then and there. When I told the admin what happened he wrote his contact at the publisher and hopefully it's taken care of.
Then I headed straight home and had dinner, My leftover soup. It was three days old. I hope that's OK. It tasted great.. I'll have to make this again soon.
So I'm not 673 words into this and I have not gotten to the part that everybody wants to read the Caravan of Thieves and Spuyten Duyvil concert at Jalopy. Jalopy is like Appel Farm, it isn't close to anyplace. Google maps was great, I was able to plan it so the subway connected with the bus with a minimum of waiting for the bus. Too bad I got off the bus a stop early and had to walk the extra distance in the cold. I don't really mind that, I was dressed warm. I was never less than toasty. The most important thing is wool socks. Everyone needs to own a pair.
OK I'm still not at the concert at word 800. Now I'm there Who figured out that I was doing merch? Everyone should know that I always do it for Spuyten Duyvil if I'm around. I figured I'd do it for CoT too. These are two of my favorite bands at my favorite venue. I have been looking forward to the show since I heard about it. All the seats were sold out and it was standing room only. As I was doing merch I stood. I was delighted when Lori not LORi, Rona, and Bob showed up. They were standing room also. So I had people to hang out with.
I almost always sit right up front but when merching I often find myself in the back. I take advantage of it by dancing. It's pretty hard to not dance to Spuyten Duyvil and Caravan of Thieves. They have enough energy to power a moderately sized country, let's say Spain, for a year.
Both bands have tremendous energy. Both bands have wonderful people. But that's about all they have in common. Spuyten Duyvil plays neo-old timey music, love the oxymoron, and Caravan of Thieves trippy Gypsy swing. I adore them both.
I see Spuyten Duyvil often and run into Mark and Beth socially even more often. Caravan of thieves I see far less often, Maybe two or three times a year on average. If I still. had a car I'd see them more. They are well worth a trip to Connecticut for. Not many acts combine all the elements of musical performance as well as they do. You get virtuoso musicianship, showmanship, and fun. Their shows are carefully orchestrated chaos. Nobody can cover a song like they can. They are working on a project doing the songs from Sgt. Pepper. The totally reconstruct each one. The arrangements have nothing to do with the originals. Where the original has a string quartet they leave off Ben on fiddle and do it as a duet with guitar. Where the original has a sitar, that's becomes a violin tune. It makes you think of each and every song in a new light.
They also have simpler lyrically driven songs, with as you would expect, a unique point of view. And they are always as funny as all hell.
I always have fun doing the merch and particularly last night as the customers were interesting to talk to. I had lots of conversations with them. It was a tight squeeze behind the counter particularly when Beth and Ben joined me. It was sort of like cramming in a phone booth. I told Beth than Mark would get jealous.
After the show Bob saved me a ton of time by driving me home. God knows when they next bus would be. It was a bit of a squeeze both Bob, Rona, their son, and Lori in the car. I live right near where Rona grew up so I got to hear her wax nostalgic. I love that.
OK. It's after 2 and I have not started making breakfast. I told you 2 is early for me to be someplace. I better get going.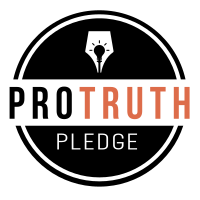 I signed the Pro-Truth Pledge:
please hold me accountable.







Memories: Not that Horrid Song - May 29, 2018
Wise Madness is Now In Session - May 28, 2018
The NFL and the First Amendment - May 27, 2018
On The Road Again - May 26, 2018
Oliver the Three-Eyed Crow - May 25, 2018



creative commons
This work is licensed under a Creative Commons Attribution-Noncommercial-Share Alike 3.0 License.
Horvendile January 25, 2014




Follow on Feedly