I became insane with long intervals of horrible sanity.
Edgar Allen Poe
The trouble with fighting for human freedom is that one spends most of one's time defending scoundrels. For it is against scoundrels that oppressive laws are first aimed, and oppression must be stopped at the beginning if it is to be stopped at all.
- H. L. Mencken
Many people would sooner die than think; In fact, they do so
-Bertrand Russell
What I have been telling you, from alpha to omega, what is the one great thing the sigil taught me — that everything in life is miraculous. For the sigil taught me that it rests within the power of each of us to awaken at will from a dragging nightmare of life made up of unimportant tasks and tedious useless little habits, to see life as it really is, and to rejoice in its exquisite wonderfulness. If the sigil were proved to be the top of a tomato-can, it would not alter that big fact, nor my fixed faith. No Harrowby, the common names we call things by do not matter — except to show how very dull we are ...
-James Branch Cabell
March 01, 2014 - 11:54 a.m.
On the Nose
A rare day where I know exactly what I want to write about. I just have to figure out how to say it.
I love Carolyn. She's part of my Falcon Ridge family. I talk to her just about every week about her radio show. Yesterday I told her that might have to kill her. Yes this is another case of "Why do I have any friends?" Here's the story behind it.
I was going to say that Carolyn suggested I read The Name of the Wind by Patrick Rothfuss. But that's not right. She pretty much insisted I read it. So I bought it and yesterday morning after breakfast and right before I was leaving I finished reading it and entered that I finished it on Goodreads. The framing device is Kvothe telling his story to Chronicler. He says it will take three days. The Name of the Wind is Day 1. I bought Day 2, The Wise Man's Fear as soon as I knew I loved Day 1. While I was on Goodreads I found Day 3 Doors of Stone. If you follow that link you'll see that it isn't published yet and there's no date set. Day 1 was published in 2007 and Day 2 in 2011 so if it takes another four years that's 2015. I can't wait another year! This isn't a trilogy, three separate books with a common them like the Bounty Trilogy. This is one very very long novel, a single story. Nothing is resolved at the end of The Name of the Wind.
So you can see why I was upset with her. She got my hooked on a book that she KNEW wasn't finished. She's suffering waiting for Doors of Stone to be finished and wanted me to share her misery. Remember that word, misery.
But here's the thing. I love Carolyn and if I killed her I would not only not have the book I wouldn't have her to talk to. That makes no sense. So I came up with a better plan. It's not her fault it's Rothfuss's! Now of course I'm not going to kill him. That's idiotic. Then he'll never finish the book. But that's where I had my stroke of genius. I'm going to go to his home and hold him prisoner there till he finishes it. He is not allowed out till he does. That's called an incentive to write fast. Of course that does mean that I have to stay in his house till he finishes too. One thing I could do is recruit help from other impatient readers. I bet Carolyn would join in. There must be others. Millions of copies were sold. There has to be let's say 5 people in addition to Carolyn and myself willing to hold him hostage till her's finished Of course I'm not sure how much I'd trust the other people or how I'd recruit them without exposing myself to being arrested for conspiracy to commit kidnapping. But if I have to do it by myself, perhaps with just Carolyn's help, it won't be so bad. I won't be able to work but I wouldn't have to. I'd be living in his house so there'd be no rent. And he's rich, as long as I'm holding him hostage I am pretty sure I can get him to order in all the food and other things we need. I'd even do the cooking because I'm just that kind of guy. I wouldn't be able to go to live shows and that's a problem. But I'm sure his house is large and we can host house concerts! Based on the books I'd guess that he loves music. I'd let him take time off from writing to listen. It might provide some inspiration.
So you like my plan? I told you to remember the word "misery." But I'm not going to force him to write what I want. He has total artistic freedom. I'm a strong believer in that.
One purpose of writing this blog is that I want people to understand me. Or at least get an idea of what I'm like. That I can take a germ of an idea and run with it, follow it to the logical conclusion, as I just did is one of my favorite things about myself. And telling you that probably tells you even more about me. I love to, as Adam would say, "reject your reality and substitute my own."
Now for a complete change in subject and mood. I made up the precalculus class that I missed yesterday right after the regular class. This was a good day for it as I had plans to go to the theater at 8 and had a lot of time to kill. I finished teaching a little before 5 and used the time left constructively. I wrote the two tests I'm giving on Tuesday and printed them out.
But of course what I really want to talk about is the show I saw. A few days ago John Platt told me that he had two press passes for My Mother Has 4 Noses and asked if I wanted to go with him. I couldn't say "yes" fast enough. It's Jonatha Brooke's one woman show. I have heard such good things about the show, Christine Lavin raved about it. I have been a fan of Jonatha since her duo The Story started out. I just checked when there first album, Grace and Gravity first came out, 1991, and that's when I saw them at the Greenwich Village Folk Festival. That was very much like the Falcon Ridge emerging artist showcase run in the Washington Square Church for six hours. Artist after artist would play two songs and the next one would come on. I would take notes on the ones I liked. I didn't like the Story, I loved them. The Story only did two albums then Jonatha and Jennifer Kimball went their separate ways and I followed Jonatha as a solo artist. But for some reason I have not seen her in years. So I was especially looking forward to it.
All I knew about the show was what I just told you. I didn't know what it was about at all. Based on the title I figured it was funny or absurdist. It's not though there is humor and absurdity. The title is literally true, Jonatha's mother lost her nose to cancer and had four prosthetic noses. The show is her recounting her relationship with her mother through crises. The first was the cancer. Her mother was a Christian Scientist and did nothing about it for 20 years as it destroyed her face. She finally went to a doctor and had radical treatment and recovered.
Then her mother got dementia and Jonatha had to deal with that. She got her an apartment in the same building she lived in, got care givers to help her out and didn't institutionalize her. Through the show she showed slides of her mother and each scene ended with a song. Jonatha played guitar and piano and was backed by a guitar and cello. The music as all Jonatha's music was wonderful. The show goes right up to her mother's death. It wasn't in a hospital as it is for most people nowadays but at home surrounded by people and things she loved.
Now this is not my kind of show at all. I don't like heart-warming or heart-rending stories. And the highest praise I can give the show was that I was loved it anyway. As My Long-Time Gentle Readers know I took care of my mother through her dementia and health problems at the end of her life. The show brought that all back. There is no way I could watch that every night. I don't know how Jonatha can perform it. It isn't acting as much as a therapy session in front of an audience.
What might make it work is that she does act. She takes the part and the voices of other people, her mother included. She has a great ear for accent an imitation. When she plays another part she ceases to be Jonatha.
Because I was with John I got to talk to Jonatha, her husband, and the musicians after the show. I might have talked to her at some point when she was playing smaller venues but I don't remember it so probably not. I also met one of John's old students and her husband and some other friends of John's. I am at a total loss of the names of all of them. That's not too surprising as I'm an idiot.
I'm hungry now so I better get some breakfast. I'm not sure what I'm going to do about dinner tonight. I'm going to be a Rockwood Music Hall from 6 PM when Paul Sachs goes on Stage 1 till 9:30 or so when The Sea the Sea finishes on Stage 3. In between The Amigos Band plays Stage 1. I'll probably grab something before the show and see if someone wants to join me for a late dinner afterward.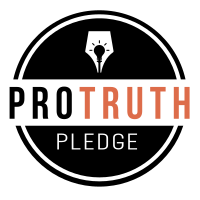 I signed the Pro-Truth Pledge:
please hold me accountable.







Memories: Not that Horrid Song - May 29, 2018
Wise Madness is Now In Session - May 28, 2018
The NFL and the First Amendment - May 27, 2018
On The Road Again - May 26, 2018
Oliver the Three-Eyed Crow - May 25, 2018



creative commons
This work is licensed under a Creative Commons Attribution-Noncommercial-Share Alike 3.0 License.
Horvendile March 01, 2014




Follow on Feedly