I became insane with long intervals of horrible sanity.
Edgar Allen Poe
The trouble with fighting for human freedom is that one spends most of one's time defending scoundrels. For it is against scoundrels that oppressive laws are first aimed, and oppression must be stopped at the beginning if it is to be stopped at all.
- H. L. Mencken
Many people would sooner die than think; In fact, they do so
-Bertrand Russell
What I have been telling you, from alpha to omega, what is the one great thing the sigil taught me — that everything in life is miraculous. For the sigil taught me that it rests within the power of each of us to awaken at will from a dragging nightmare of life made up of unimportant tasks and tedious useless little habits, to see life as it really is, and to rejoice in its exquisite wonderfulness. If the sigil were proved to be the top of a tomato-can, it would not alter that big fact, nor my fixed faith. No Harrowby, the common names we call things by do not matter — except to show how very dull we are ...
-James Branch Cabell
April 09, 2015 - 12:08 p.m.
Sister Act

I'm going to be writing about music and food and posting pics of cute women. I guess that makes this an upbeat edition of Wise Madness. Let's see if I can go an entire entry without using the word "anxiety." D'oh! I just did. OK but that's the last time.
So the grits ala Gordon still excite me. When you add eggs and cheese to grits it changed the consistency, it becomes gooey. You can almost pick it up with your fingers. It looks awful but tastes so good. I also chop up Taylor ham and add it to the mix. Some days I use sausage. You can't make it vegan, the eggs are essential, but you could make it vegetarian. Add anything you'd put on an omelet to instead of the ham.
I thought I had nothing on my schedule yesterday but Facebook knew better than me. It told me I had an event, The Hello Strangers at Rockwood Music Hall. I really have to get in the habit of putting all my FB events on my Google Calendar too. That's the one I use to organize my life. It's so easy to just accept an invite then go back to what I was doing. There really should be an option on FB to add events to your default calendar app.
I tried a new way to get to Rockwood. That seems odd as I go there pretty much every week. I always take the
to Borough Hall, leave the subway and walk a few blocks to Jay Street where I catch the
. This time I took Fred's advice. I took the
to Atlantic Terminal, then the
to Jay Street where I caught the
. It's an extra train but during rush hour that should not be a big deal. The waits are short. And it wasn't a big deal and I made great time. And it was drizzling so I avoided walking a few blocks in the damp. When the stars are aligned right this is how I'll go.
Thank me, I just deleted another paragraph about commuting complete with times.
This was a 6:00 PM show. Early shows at Rockwood have their own dynamic. It's the slot they give you when you first play there. There isn't much of a walkup crowd. People haven't started their evening yet. They are just getting home from work. That keeps the audience intimate. But the good part is that everyone is there to listen, nobody talks. And of course there's natural light so you can actually see. I love Ken Rockwood but my theory is that he's a vampire that can see in the dark. Hey there are good vampires, I watch Angel. He would have loved Rockwood. If it took place in New York it could take the place of Caritas.
I had met the Hello Strangers at John Platt's On Your Radar. It was the only time I had seen them. I talked to them after the show and I'm Facebook friends with Larissa and Brechyn but didn't know if they'd recognize me. Hell I wasn't sure I'd recognize them. I am in idiot you know. But not only did I recognize them, not only did I remember which was which, that's always the hard part, but they recognized me.
Larissa and Brechyn are sisters, they are backed by Spencer on guitar, Tom on bass, and Trent on drums.
They overflowed the Rockwood Stage. Do any of my Gentle Readers that were not at the On Your Radar they played know the Hello Strangers? They are not in my usual circles. They've never been to NERFA or Falcon Ridge. I talked to them about correcting that regrettable situation.
What do they play? Not the other kind. I hope you got the reference. On their website they say "Original Pennsyltucky Fried Sister Folk". Their Facebook page says "Original Americana and Roots Rock." Clearly they are original. I might combine them into "Pennsyltucky Fried Sister Roots Rock." They are a rock band, perhaps a folk rock band, but electric guitar and full drum kit is rock not folk. Somebody tell Eddie from Ohio. One song reminded me of The Strangelings. Another could have been sung by Linda Rondstadt, though Larissa sings nothing like Linda Ronstadt. Most just reminded me of themselves. Notice I left the "original" out of my description. When you say Pennsyltucky Fried Sister" the original is superfluous.
Larissa plays guitar.

Brechyn plays a lot of toys.

The Larva

Button Accordion
Beer Bottle
I didn't get a good picture with the tin can shaker. Notice that she plays the accordion upside and backwards. She is self-taught. That's pretty damn impressive as it is not an intuitive instrument.
Larissa just to even things up a bit
The Hello Strangers are not in my circles but they should be. Hey presenter friends check them out. They should be playing for you. Yes they are now one of my projects.
I wanted to talk to them after the show but things were a bit hectic and I could only talk to Larissa. I made sure to talk to her about Falcon Ridge and NERFA and playing the Budgiedome. Then I headed home.
It was still rush hour so I took the three trains again and again made good time. I was home before eight which was great as that meant I had time to make dinner. I went for my favorite, sweet garlic chicken and Hasselback potato. That has not started to get old.
Random thing I forgot to mention from the last time I went to Rockwood. Who was a seeing? Oh, Amy and Antje on Tuesday. I always look in the Sugar Shack to see if my friend Joe is working. I didn't see him but the guy behind the counter shouted over to him, "Joe your Boo is here." So they know me as Joe's Boo. Joe was there but not at the counter.
I'm in a busy stretch, that's good. The busy keeps the darkness away. Tonight I'm probably seeing Christine Lavin at the Christopher Street Coffeehouse. Then I'm off to Massachusetts for the long weekend visiting Joe and Emily. You are being saved from me discussing serious issues. One more food thing. I have one hot dog roll in the fridge and I want to eat it before I go away. I am going to try and eat bacon, eggs, and cheese on a hot dog roll. We'll see if it fits. I'll take a picture. I have to figure out what to do for dinner.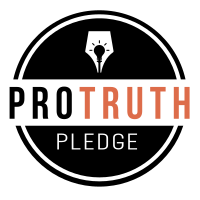 I signed the Pro-Truth Pledge:
please hold me accountable.







Memories: Not that Horrid Song - May 29, 2018
Wise Madness is Now In Session - May 28, 2018
The NFL and the First Amendment - May 27, 2018
On The Road Again - May 26, 2018
Oliver the Three-Eyed Crow - May 25, 2018



creative commons
This work is licensed under a Creative Commons Attribution-Noncommercial-Share Alike 3.0 License.
Horvendile April 09, 2015




Follow on Feedly