I became insane with long intervals of horrible sanity.
Edgar Allen Poe
The trouble with fighting for human freedom is that one spends most of one's time defending scoundrels. For it is against scoundrels that oppressive laws are first aimed, and oppression must be stopped at the beginning if it is to be stopped at all.
- H. L. Mencken
Many people would sooner die than think; In fact, they do so
-Bertrand Russell
What I have been telling you, from alpha to omega, what is the one great thing the sigil taught me — that everything in life is miraculous. For the sigil taught me that it rests within the power of each of us to awaken at will from a dragging nightmare of life made up of unimportant tasks and tedious useless little habits, to see life as it really is, and to rejoice in its exquisite wonderfulness. If the sigil were proved to be the top of a tomato-can, it would not alter that big fact, nor my fixed faith. No Harrowby, the common names we call things by do not matter — except to show how very dull we are ...
-James Branch Cabell
December 31, 2017 - 3:50 p.m.
Plenty of Good in a Bad Year
I just changed my plans; instead of staying home in my PJs, watching TV, and drinking hot chocolate, I'm going to Warren and Tina's New Year's Eve party. I've missed the last two years, it will be great to go again. They live in Flushing and I think of that as so far. Then I realized, I go to Met games and it's not bad. It's all buses. I can stay until 12:40 and still make the last bus to City Island. I'll take the bus before then so as not to take a chance. They offered so I might spend the night. The problem is that I'm going to Coco and Bruce's in Brooklyn tomorrow, I'd be carrying around a change of clothes all day. Whatever it is I'll work it out and will see friends that I have not seen in ages. It's going to be a geeky night, even by my standards.
My only adventure yesterday was going to Stop & Shop. L somehow always end up just missing the bus home even though I know when it leaves. It's no fun waiting outside for over 20 minutes when it is under 20 degrees. There's no shelter nor even a bench at the bus stop. The MTA treats City Islanders as second-class citizens.
Dinner was exciting, I made Philly cheese steak. I have wanted to do that for years. The steak was on sale, so I bought sub rolls. I looked online how to do it and found one that involved pan frying it in olive oil, I did that. I'm out of bacon fat or I would have used it. For cheese I used Cheez-whiz. Oddly it is better with that artificial cheese food than real cheese. I topped it with barbecue sauce and garlic salt. I'm going to make it again tonight before I go out. I divvied it up the 14 oz into three portions. One I froze. It's a very good fast dinner. I'll keep my eyes open to see if it goes on sale again.
I used to do end of the year reviews, that's not as much fun now as I'm not happy about my life. I could make a gratitude list. I talked about that with my therapist. For the most part I'm going to just list some things that happened in 2017 that made me happy. I could do research and go through all my entries but that sounds an awful lot like work. Here's a compromise. I'm going through the titles to see what rings a bell.
I started the year as I will start 2018 by going to Coco and Bruce's New Year's Day party. I call it "The House that Looks Like Christmas." I should have coordinated with my other friends to see what time they are going. I can still do that.

I went on several protest marches including he big Women's March.



The 90-Second Newbury Film Festival. This is James Kennedy's baby. This year was extra exciting as Erica came with me. She's a librarian and the teens at the library contributed a film! Afterward we went back to her new apartment that I got to see for the first time

Best Entry Titles

Battling Dinosaurs

Do Androids Dream of Electric Caitlins?

Pretty Maids All In A Rohe

On the Road Through Fairfax County

Placentals, Marsupials, and Monotremes - What band did I see?

I'm Too Sexi

The War On Beelzebub

Rohe Across the River Styx

Reider on a Rohe Boat (this is pretty much my best puns on Jean Rohe's name)

Brother Brothers in Arms

Cry Uncle Bonsai and Let Loose the Dogs of War

Peace with Honor or May the Schwartz be with You

Koan the Barbarian

Walk Off To Look for the End of America

Not My Idiocy, Eurydice

Raiders of the Lost Glasses

The TARDIS and the Fractal

I Flew South for the Longest Winter



Concert Series

Folk Fight's Back.

Common Ground Community Concerts

Spiral Sounds

River Spirit

On Your Radar

Church Korner

House of Love

Jenkins Family House Concerts

Court House Concerts




Seeing Aoife, Julian, and Critter with Kevin

Richard Thompson and poutine with Mike

Christine Lavin and Honor Finnegan at Outpost in the Burbs

I got to walk a few blocks to see Bev Grant, Carolann Solebello, and Karen Hudson at the Starving Artist Café

Joe Crookston's Imagine Nation with Emily Mure and Honor Finnegan

I saw the Cocksure Lads Movie

I went to more Met games that I had in years.

I went to more Knick Games than I had in years

I went to a Jet game.

I'm seeing Alan again.

The Friday Night Singing Circles with Terre Roche

Lake Street Dive at Celebrate Brooklyn

The Great Hudson River Clearwater Revival

Andrew and Roshni's Wedding

My Birthday Party



Getting scones from Alex
Andrew Bird and Esperanza Spalding at Celebrate Brooklyn with Laura

Falcon Ridge, well duh

The First Hudson West Folk Festival

Katherine and Deb's birthday party

Harpeth Rising Two days in a row, once in Jersey, Honor opened, and I went with Fred, once in Ridgefield, I went with Bernie and Jane

Uncle Bonsai with the Lord's of Liechtenstein opening

Eric Schwartz with Honor opening. Honor did a lot of great openers this year

I was able to go to NERFA!

Thanksgiving with Massachusetts family, Joe, Emily, their kids, and Kathy

Hot Jazz Jumpers on vintage subway cars

Michael Daves and Brittany Haas

Dave Rawlings at Brooklyn Steel with Gillian Welch, Brittany Haas, and Paul Kowert in the band

The Fundraiser for Puerto Rico with Bobtown and Carolann Solebello, The Levins, and The Lords of Liechtenstein

Robinson & Rohe's Longest Winter Show

Caroling in Washington Square with Terre Roche and a host of friends

Dar Williams and Anaïs Mitchell at Bell House with Fred, Chris, and Glenn

I am going to a New Year's Eve party where I was made to feel wanted.

I have a roof over my head thanks to Jane and Bernie

I have a wonderful therapist

I have a wonderful psychiatrist

I have so many wonderful friends; my therapist and psychiatrist are amazed. How does such a weirdo have so many good friends.

Some friends have gone above and beyond the call of duty yet not been mentioned anywhere; thank you Dan and Bri.

That's a pretty good gratitude list. I'm missing so much. There are more friends I'd like to mention. The problem is I will never get them all and the rest will feel left out. I have four friends with whom I made plans to make plans. I will not let anxiety stop me from following up.

I have posted two versions of this already on Facebook, but it needs one here too.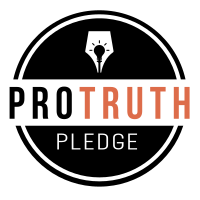 I signed the Pro-Truth Pledge:
please hold me accountable.







Memories: Not that Horrid Song - May 29, 2018
Wise Madness is Now In Session - May 28, 2018
The NFL and the First Amendment - May 27, 2018
On The Road Again - May 26, 2018
Oliver the Three-Eyed Crow - May 25, 2018



creative commons
This work is licensed under a Creative Commons Attribution-Noncommercial-Share Alike 3.0 License.
Horvendile December 31, 2017




Follow on Feedly