I became insane with long intervals of horrible sanity.
Edgar Allen Poe
The trouble with fighting for human freedom is that one spends most of one's time defending scoundrels. For it is against scoundrels that oppressive laws are first aimed, and oppression must be stopped at the beginning if it is to be stopped at all.
- H. L. Mencken
Many people would sooner die than think; In fact, they do so
-Bertrand Russell
What I have been telling you, from alpha to omega, what is the one great thing the sigil taught me — that everything in life is miraculous. For the sigil taught me that it rests within the power of each of us to awaken at will from a dragging nightmare of life made up of unimportant tasks and tedious useless little habits, to see life as it really is, and to rejoice in its exquisite wonderfulness. If the sigil were proved to be the top of a tomato-can, it would not alter that big fact, nor my fixed faith. No Harrowby, the common names we call things by do not matter — except to show how very dull we are ...
-James Branch Cabell
September 11, 2017 - 11:59 a.m.
Twenty Years of Sunday Meals
Last night I went to the WFUV Sunday Supper/Breakfast 20th Anniversary show. I'm going to write about that but first I need to correct a huge mistake from my last entry. I told the story of how Dayna Kurtz and David were in the same youth group and that Laura's father-in-law was their adult mentor. The story was accurate except it wasn't David. I should have known that as he's older that Dayna. I just couldn't come up with who it was. It was a volunteer and friend of mine. The conversation took place in the merch area. It wasn't one of the other merch volunteers. David messaged me about my mistake last night. I was out and didn't respond till this morning. After I did it hit me. It was Arpie! He was stage managing. Sorry Arpie. When I'm finished writing today's entry I'm going to go back and fix yesterday's. Unlike so much of the media, when I make a correction I place it prominently so My Gentle Readers are not misinformed. Like Claudius I'm loyal to three things, my friends, Rome, and the truth. Except I'm not loyal to Rome. Let's say the USA not New York as it was about country, not local pride. I am loyal to New York too, and the Mets. I will stop now as I don't want this to become the Spanish Inquisition sketch.
Now on to Sunday Supper. 20 years ago, back in the last millennium I was excited because WFUV expanded their City Folk programing into Sunday morning and hired Christine Lavin to host it. I am fairly confident that I've sung Sensitive New Age Guys onstage with her more than anyone. Chris is one of my people in many ways. She did it for three months and had to quit. She was spending 40 hours a week preparing for her 3-hour show which didn't leave time for her own musical career.
Then station asked John Platt to take over the show and it's been his ever since. I have volunteered during his show every fundraiser that I wasn't in the hospital. As the station moved away from City Folk John remained true to it, Sunday Supper and Woody's Children are the last redoubts of folk music on the station. When the show moved from Sunday Breakfast to Sunday Supper I was not happy. I'm still not happy about it. It's a problematic time for me. I'm either out or making dinner then. For instance, last night I was out at the celebration. That irony is funny to me but I'm pretty sure that's not coming across in the writing. But believe me, in my head it's brilliant.
The performers were Tom Rush, Spuyten Duyvil, and Cole, Nakoa, and Treacher. The venue was at the Cutting Room, WFUV often uses it for events. It was chosen because they have excellent food and the show is Sunday Supper. I never bought or a ticket, I got comped, so I never looked at the show info even though I made the Facebook Event. I wasn't sure if the doors were at 6 or the show. I texted John and he said the doors were at 5. I planned on getting there at 5. I wasn't sure if they were assigned seats or not but even if they were I wanted time to schmooze. It's super easy for me to get to as it's on the 6 train, the one that I start every trip with. It's no more than 100 feet from the subway exit. I arrived around ten to five and found a line had formed. I saw Dan and Phyllis on it and as I often sit with them, joined them. I hope the people behind us didn't mind. I wanted to sit with friends. Before I joined them, I talked to Jim from Spuyten Duyvil, one of the bands performing. He was doing his social media duties from the sidewalk. I know that routine. I have not been seeing the band as often as usual so we did some catching up.
There were no tickets, our names were on a list. When I got to the person checking names she couldn't find me. Dan and Phyllis had already gone in. Good thing that Cara, the WFUV member director was there. She told the woman doing the check in that I was on the list. Whew.
I was delayed walking in as I went by the bar as performer friends were standing there. Jim, Matt, Robinson, Jeremy, and Jagoda. I left them to their food and went to join Dan and Phyllis. I was surprised that I didn't know a higher percentage of the audience. This should be my crowd. The price might have scared my friends off. It would have scared me off. Gail and Norm were at one adjacent table and Lisa at another. The tables are close together and it was difficult for me to get up and walk around so I don't know where people I saw sat. That makes it difficult for me to remember who it was as I do things geographically and I saw them as they walked by me. I know I saw Peter and I'm totally blanking on the people that came over to say hi to me. I do remember that I got a text from Linda asking where I was and telling me she was front row center. I couldn't get there but we were third row center so not that far away. I saw the back of a head that could have been her. I'm blind and it was just the back of her head so I said, "Linda?" loud enough for her to hear. She turned around, smiled, and said hi back. That's only reason I could be certain it was her. Someone sitting with her stood up and said hi to me too. It was Rodney, John Platt's brother. He came up from the Philly area to see his brother honored.
Before the music John was honored. First Chuck Singleton, the station manager came and sang his praises. No, he didn't literally sing. Then he introduced Norman Prusslin who founded the Long Island Music Hall of Fame. They gave John and award. John lives on the Island and is deeply involved with the community. Norm is Gail's brother. She introduced me as she wasn't sure if I knew him. She was someone taken aback when I told her that I think I've known him longer than I've known her. I met him at the Sunday Street series of shows in Stony Brook.
Tom Rush did this great Austin Lounge Lizards song, Old Blevins and as I've written about them before I'm going to write about the other acts in the style of the song.
Cole, Nakoa, and Treacher is the trio of Brad Cole, Matt Nakoa, and Robinson Treacher. Matt played the festival the day before. He, Gail, John, and myself, were the only ones to be at the Hudson West Fest and last night's show. Now to talk about the band. Blah blah blah blah harmony. Blah blah blah two left-handed guitarists. Blah blah blah blah blah Crosby Stills & Nash. Blah Blah Matt on piano blah blah blah Robinson and Brad on Djembe. Blah blah blah blah formed at NERFA. Don't you feel like you were there?
Spuyten Duyvil is one of the bands where I can say "I'm with the band" and not be self-conscious. There were years that they were the band I've seen the most often. I'm going to have to write about what bands have had that honor. I thought about it quite a bit last night. But that's a distraction. I'm going to stay on topic.
Blah Blah Blah high energy. Blah blah blah hats and hair. Blah blah blah blah blah raise the roof. Blah blah old songs and originals. Blah Blah Blah Blah fun. I'm not sure if anyone that hasn't seen them scores of times would notice but they had new choreography.
Then came an unannounced surprise guest, Christine Lavin! Brad had accidentally let the cat out of the bag but we weren't sure we understood right. I'm not sure if I had heard that she was playing or might be playing from John or Chris. It was in the back of my mind before the show and I looked around for her. After Spuyten Duyvil I used the bathroom, which is in the basement. On the way, up I saw Chris on the stairs with her guitar. She had been hiding down there. Before I went down I told Gail and Peter that if looks like they are about to start before I came back to my seat to shout out that they have to wait for me to get back. Seeing Chris there let me know that I hadn't taken too long.
She came out, sang John's praises, then sang a song from her brand-new album Spaghettification. Can you believe that spellcheck doesn't know the word? I'll add it to my custom dictionary now. The song was not an original but the hysterical Please Don't Hand Me Your Baby by Sarah-Louise Young and Michael Roulston. She heard them do it at an open mic.
I've had a few opportunities to see Tom Rush before, he headlined Falcon Ridge. I heard him there but I was walking around or at the Budgiedome and not paying full attention. He's someone I've always known about but he could never penetrate my consciousness. It dawned on me why during the introduction. Back when I first heard him, when I was in college, he was playing songs by Jackson Browne and James Taylor. You should at least know of my antipathy for the former and I put the latter in the same boat. The "No Jacksons" rule on Question of the Day extends to James Taylor. It's not that I think they are bad or untalented. It's that they are very good at making a kind of music I don't like. I have friends whose tastes I respect, including John Platt, that love them. So here I was sitting down with friends and he was coming on and so now I was going to give him a full chance. It helps that he was accompanied by Matt Nakoa on piano. Matt on piano is always special.
So, what's the verdict? I don't love Tom Rush. I'm not going to rush out and see him; but he was very good. I enjoyed him a lot more than I expected. He didn't do the "I'm so sensitive and nobody has ever felt this way" music that I don't like. He did funny songs like the aforementioned Old Blevins. He told corny dad jokes. He one great political joke. Speaking of the Lounge Lizards he said, "You have to love a band that comes up with titles like Jesus Loves Me But He Can't Stand You; it sounds like something you'd hear at a Republican debate." The best part was still Matt on the piano. He channels his inner Jerry Lee Lewis. I know he can make the piano do anything he wants and I love when he wants it to rock out. Tom has a generous enough spirit to let Matt take the spotlight on a few songs. He's a mensch and you know what, I will see him again.
After the show, I hung around and schmoozed; aren't you shocked. I got to talk to Christine who was no longer hiding and who gave me a copy of Spaghettification before she rushed out to another show. Then I talked to Beth from Spuyten Duyvil who was imitating me, selling SD merch. I always do that. Brad and Robinson were selling their merch too. Robinson's wife went to Cardozo, just like me! Oh, I forgot, something about Cole Nakoa and Treacher; blah blah blah Robinson's hair.
The ride home took half an hour longer than the trip there as I had bad luck with the trains and bus.
I'm not sure what I'm doing today. I might go into town to get bagels and stop at Trader Joe's. I might not. I have three CDs to rip and listen to, one by Chris and two by the Chapin Sisters they gave me on Saturday. This is one of the things I sometimes I have anxiety about. It can be my anxiety challenge of the week. It won't though. I suspect I know what it will be. It has to be something difficult but that I know I can do. That's the strategy, to gradually raise the level of challenges I can handle.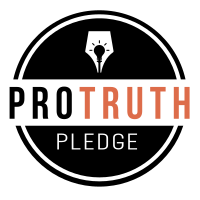 I signed the Pro-Truth Pledge:
please hold me accountable.







Memories: Not that Horrid Song - May 29, 2018
Wise Madness is Now In Session - May 28, 2018
The NFL and the First Amendment - May 27, 2018
On The Road Again - May 26, 2018
Oliver the Three-Eyed Crow - May 25, 2018



creative commons
This work is licensed under a Creative Commons Attribution-Noncommercial-Share Alike 3.0 License.
Horvendile September 11, 2017




Follow on Feedly