I became insane with long intervals of horrible sanity.
Edgar Allen Poe
The trouble with fighting for human freedom is that one spends most of one's time defending scoundrels. For it is against scoundrels that oppressive laws are first aimed, and oppression must be stopped at the beginning if it is to be stopped at all.
- H. L. Mencken
Many people would sooner die than think; In fact, they do so
-Bertrand Russell
What I have been telling you, from alpha to omega, what is the one great thing the sigil taught me — that everything in life is miraculous. For the sigil taught me that it rests within the power of each of us to awaken at will from a dragging nightmare of life made up of unimportant tasks and tedious useless little habits, to see life as it really is, and to rejoice in its exquisite wonderfulness. If the sigil were proved to be the top of a tomato-can, it would not alter that big fact, nor my fixed faith. No Harrowby, the common names we call things by do not matter — except to show how very dull we are ...
-James Branch Cabell
2002-11-24 - 9:30 a.m.
50 fun facts about gordondondondondondondon
In lieu of today's regular Wise Madness entry, the good people at Batnose Enterprises bring you instead:

50 Fun Facts About Gordondon. By Goovie.
1. Gordon is a bastard.
2. Gordon is a creep.
3. Gordon is a pedophile and a sexual predator.
4. Gordon fell off the ugly tree and hit every branch on the way down.
5. As often as I say those things, none of them are really true.
6. He's also not gay, and he's definitely not dating Leah's interior decorator. And while we're on the subject, the interior decorator is not actually named Manuel, and he's probably not from Barcelona, either.
7. Gordon was on Jeopardy! You probably knew that. You've probably even seen the tape. But it bears repeating. And if you haven't seen the tape, make him show it to you.
8. Gordon knows, like, everything. OK, he doesn't know song lyrics, or people's names, or what "macking" means, but I think that's just about where his knowledge ends.
9. And because he knows everything, he has something to say about everything. And he Never. Shuts. Up.
10. Gordon's family is not half as scary as mine. And they love him. One of the most fun parts of yesterday was watching how happy everyone was to see him, listening to him and his nephew Max talk about everything from dinosaurs to Paradise Lost, and watching him dance with his sister Alison.
11. Gordon is a surprisingly good dancer. And by that, I mean he knows that the secret of dancing is that you don't mind looking like a total spaz.
12. Gordon does not eat pasta, or rice, or anything green.
13. He *does* eat red meat, chocolate,and peanut butter. But I think that's about it.
14. It's Gordon's fault that I'm a Hedwig fan and a total Buffy addict. And I'm sure many people could say similar things -- like me, when Gordon finds something he loves, he wants to share it with everyone possible.
15. Which is usually a wonderful idea. Not so when it comes to Jurgen.
16. Gordon gives the world's best presents. No matter what Chez says.
17. Gordon is the manager of the world's greatest rock and roll band, Batnose, and a founding member of the commedia dell'arte-inspired avant garde musical comedy ensemble Train Wreck With Clowns.
18. Translation: Gordon has a very fertile imagination and likes to play kazoo in Washington Square Park while I sing songs about body parts I don't even have.
19. Gordon never lets me take cute little boys home.
20. Of course, I never let him take cute little girls home, either.
21. Gordon has nearly impeccable music taste. Except for inexplicable leanings toward prog-rock and certain unspeakable music.
22. Oh, and except for his completely unfair hatred of ABBA.
23. Seriously. If you ever wanna really annoy him, sing "Dancing Queen." It works wonders.
24. Gordon is a Martian. He was born on Earth, but his parents are from Mars, and they go back to Mars on vacations, and someday they're going to go back there to live.
25. But he says he's from Queens. If you know what I mean.
26. Gordon is the world's best shopping partner. Whenever and wherever I'm with him, we always find the *best* vintage clothing, used-CD, and toy stores.
27. Gordon is really neat and full of turtle meat.
28. No, wait, that's Gamera.
29. Or possibly Gregory.
30. Gordon and I can communicate entirely in seemingly random words/phrases and seemingly meaningless hand gestures and facial expressions. And we actually understand each other.
31. Like me, Gordon loves to take stupid ideas and run with them as far as they can go -- usualy further than they really should.
32. Gordon holds awesome parties. If he doesn't hold another one next year, I'll cry.
33. Gordon likes to tell people that if they don't do such-and-such, I'll cry.
34. Gordon's a bastard.
35. No, wait, I already said that.
36. Gordon knows that Richard Thompson is really Hoopoe the Clowne, that Gregory is a monkey turtle and Skippy is in love with him, that Pat is in love with Brian, that Spusilla is an exotic Italian dish of ice cream served over noodles. And that's just the beginning.
37. If the Harem of Dim were the Legion of Dim, Gordon would be Warren. Which means that my boyfriend would have a crush on him.
38. I'm glad the Harem of Dim isn't the Legion of Dim.
39. That wasn't actually a fact about Gordon.
40. Neither was that one.
41. Hmm.
42. When I first met Gordon, he was 42.
43. We met in person for the first time at the Newark airport, right before I flew off to Ireland. He bought lunch for me and Megan and sang us "Old Man River." And we had no choice after that but to flee the country.
44. Gordon is the sort of person who will drive from New York to Allentown by way of Baltimore and not think too much of it.
45. Gordon thinks he should become barbecue sauce.
46. When I say, "Common," Gordon says, "Ro."
47. Gordon makes really good mix tapes that make me cry.
48. Gordon writes and says really sweet things to me...that make me cry.
49. Gordon is the best friend I've ever had. And that makes me cry even more.
50. And Gordon better visit us in Chicago. Or else...I'm going to cry.

Thus concludes my list of 50 Fun Facts About Gordondon.
Thank you, thank you.
I'll be here all week.
Try the veal.
The veal is dankeshoen.
Peace out.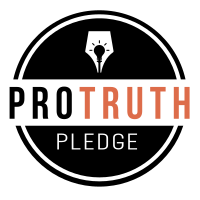 I signed the Pro-Truth Pledge:
please hold me accountable.







Memories: Not that Horrid Song - May 29, 2018
Wise Madness is Now In Session - May 28, 2018
The NFL and the First Amendment - May 27, 2018
On The Road Again - May 26, 2018
Oliver the Three-Eyed Crow - May 25, 2018



creative commons
This work is licensed under a Creative Commons Attribution-Noncommercial-Share Alike 3.0 License.
Horvendile 2002-11-24




Follow on Feedly