I became insane with long intervals of horrible sanity.
Edgar Allen Poe
The trouble with fighting for human freedom is that one spends most of one's time defending scoundrels. For it is against scoundrels that oppressive laws are first aimed, and oppression must be stopped at the beginning if it is to be stopped at all.
- H. L. Mencken
Many people would sooner die than think; In fact, they do so
-Bertrand Russell
What I have been telling you, from alpha to omega, what is the one great thing the sigil taught me — that everything in life is miraculous. For the sigil taught me that it rests within the power of each of us to awaken at will from a dragging nightmare of life made up of unimportant tasks and tedious useless little habits, to see life as it really is, and to rejoice in its exquisite wonderfulness. If the sigil were proved to be the top of a tomato-can, it would not alter that big fact, nor my fixed faith. No Harrowby, the common names we call things by do not matter — except to show how very dull we are ...
-James Branch Cabell
February 26, 2012 - 11:36 a.m.
We're About Bright Red Barnaby Molly 9
I think I've done enough procrastinating this morning I should try writing. For some reason more gets written when I do that.
Yesterday I went on an expedition to deep dark New Jersey. I had it easy as I was chauffeured by Gene and Isabel. Our goal was Music at the Mission to see Barnaby Bright and We're About 9. The plan was for them to pick me up at 4:15, they'd call when they were five minutes away. At 4:10 my phone rang. Perfect right? Nope, you are forgetting that I'm an idiot. I had no idea what time it was. I wasn't dressed. My hair was all over the place. I had totally lost track of time I never do that. I'm an idiot but a punctual idiot. I hate making people wait for me. I raced into my bedroom and through on some clothes. I then raced into my bathroom and brushed my hair out and put it in the ponytail. Good thing I'm not fastidious but fast. I have to walk down six fights of steps and walk half a block to get where I'm picked up and I was down there by 4:21. I still feel guilty enough about it to have to write about it.
The trip to Jersey was fairly easy. As usual Gene did some research and found us place to eat. I love how people in groups fall into roles and that's Gene's. He did a good job. There isn't much in the area and finding anything that wasn't a dive was an accomplishment. Not that I mind dives. They have a certain charm. We met Chris and Mel and Mel's friend who has a name that I forgot. They arrived about two minutes after we did. How is that for timing? Good thing I was late or we'd have had to wait longer.
Dinner was fine and the company better. That was pretty much what I expected and was just what I wanted. There was also a show outside. It was called snow. It got pretty fierce for a while with the wind howling and the snow falling in seemingly impossible directions. I said we'd have to spend the night at the venue and be reduced to eating each other. Nobody else seemed to want that. I then realized that cannibalism was not going to be necessary as on the way there we stopped at Jersey supermarket and bought Taylor ham! Pork roll is even better than long pork (people).
When we got to the venue the doors were not open, we were a few minutes early. It was cold and I had left my jacket in the car and didn't want to wait outside and suggested that we try the handicap entrance. When we got there we found familiar faces going in, Abbie Gardner, and Laurie from Red Molly and their friends and family, Craig, Paul, and Abbie's parents Herb and Kathy or is that Cathy? I know I ask every time. I am incapable of remembering which spelling is right for every Kathy, or Cathy that I know. I can distinguish between Marc and Mark, why not Kathy and Cathy? I'm betting that Abbie's mother is Cathy. If I'm wrong I'm going to go back and edit this and make it right. Anyway we followed in the footsteps of the VIPs and came in from the cold. When the volunteers heard that there were other people out in the cold they let them in so we were actually doing a good deed not taking advantage. I'm going to just keep telling myself that till I believe it.
I just figured it out but I went to a show 52 miles from my house and I knew ten people in the audience plus one that I met and had dinner with that night and none of which lives nearby. Despite the distance this was very much hometown show, no matter where I see We're About 9 or Barnaby Bright it's a hometown show, they are part of my emotional home town. I know them and I know their fans. That's more important than the location in physical space.
I am not going to write once again about their music. I've written about them both numerous times. Just do a search for the band names in the box at the bottom of the page. Their music doesn't sound at all alike. They don't appeal to the same parts of my brains. What they have in common is that they don't have much in common with anyone else. There is no question of why you take the trouble to listen to them. You aren't going to be able fill your ears (that's Brian's expression) with what they provide from another source. It's genius in the oldest sense of the word, "the guiding spirit who attends a person."
Oh wait, I wasn't going to write about the music. Well sue me.
What I wanted to write about was the interrelationships. It always fascinates me how everyone connects with everyone else. Let me see how many links I can come up with between the people there.
We're About 9, Barnaby Bright, and Red Molly have all played at Gene & Isabel's and Chris's homes and at the The Budgiedome. They all did the Falcon Ridge Most Wanted Song Swap. I've sold merch multiple times for all of them. That's the little stuff. It gets more intimate than that.
Laurie and Nathan met 12 years ago and even worked together.
Craig knows Barnaby Bright from their days back in Kansas City where they both were living. I guess I didn't mention this but Craig was there as an audience member but was drafted into playing bass too.
We're About 9 met Barnaby Bright at the Club Passim campfire and insisted that they go to the FRFF Emerging Artist Showcase even though that meant traveling from Egypt (according to Brian) and leaving the same day.
Brian sent Red Molly a missive before they were in the Emerging Artist Showcase with advice
Craig of course also plays with Red Molly.
After I discovered ilyAIMY I thought that they'd make a great pairing with Barnaby Bright. I know ilyAIMY through Brian. Heather from ilyAIMY apparently sees the kinship too as she recorded a mashup of WA9's writing again and BB's Gravity.
There's really just one giant band and all the other bands are just parts of it breaking off for gigs as nobody can afford to pay for them all together. There is also a problem with finding space for them all on stage.
After the show we could not make a quick getaway of course. I didn't get a chance to talk to WA9 as much as I'd like but I'll be seeing them do house concerts at Chris's and Gene & Isabel's in a few weeks.
The ride home was easy. I can't remember the last time I went to and from Jersey on a Saturday night and hit so little traffic. The entire evening worked out great. I've gone through and usually long time without having quality time with Isabel and Gene so the traveling time was not a burden but a pleasure. One thing about living alone is that you learn appreciate when you get to spend time with people you care about.
Now what's up for today? I have a test to make up and I want a home cooked meal again but there are not one but two shows conveniently timed and placed in the city tonight; Jon Paul is playing at the Living Room with the ubiquitious Craig Akin on bass and then Kath Buckell is doing a band show at the Mercury Lounge. Craig plays with Kath too but not when she's doing a band show. The connections never end.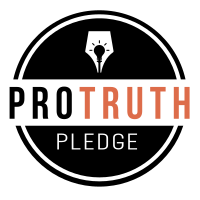 I signed the Pro-Truth Pledge:
please hold me accountable.







Video Didn't Kill the Blogging Star - May 18, 2018
Blue Jays Feel Mjollner - May 16, 2018
We're Right and You're Evil - May 15, 2018
Us and Them - May 14, 2018
Pesky Kat - May 13, 2018



creative commons
This work is licensed under a Creative Commons Attribution-Noncommercial-Share Alike 3.0 License.
Horvendile February 26, 2012




Follow on Feedly