I became insane with long intervals of horrible sanity.
Edgar Allen Poe
The trouble with fighting for human freedom is that one spends most of one's time defending scoundrels. For it is against scoundrels that oppressive laws are first aimed, and oppression must be stopped at the beginning if it is to be stopped at all.
- H. L. Mencken
Many people would sooner die than think; In fact, they do so
-Bertrand Russell
What I have been telling you, from alpha to omega, what is the one great thing the sigil taught me — that everything in life is miraculous. For the sigil taught me that it rests within the power of each of us to awaken at will from a dragging nightmare of life made up of unimportant tasks and tedious useless little habits, to see life as it really is, and to rejoice in its exquisite wonderfulness. If the sigil were proved to be the top of a tomato-can, it would not alter that big fact, nor my fixed faith. No Harrowby, the common names we call things by do not matter — except to show how very dull we are ...
-James Branch Cabell
March 02, 2012 - 11:20 a.m.
Gilbert and Sullivan Braun
Not only have I started writing this before 9 AM I have already eaten breakfast! Too bad that's for a bad reason. I had insomnia and hardly slept last night. I have two shows to go to tonight. I'm going to be exhausted. I see lots of coffee in my future.
I have to pat myself on the back for what I did in school. I finished the practice test and handed it out yesterday. Then in class I finished the material that's going to be on the test on Tuesday. I liked the way I taught the lesson. The only thing I didn't like is my frustration dealing with my students. I gave them a talk on taking the class seriously. I said how they can't afford to walk out in the middle of class to take a break. A few minutes later I see four students paying absolutely no attention to me and texting on their phones. I told them the first day that no phones are allowed on during class. Yesterday I instituted a new rule. Any time I see a phone I'm going to mark them absent for that class. Attendance counts towards their grades. Part of me thinks I shouldn't do that. That I should just let them screw up on their own and then fail them. That way they'll learn for themselves the consequences of not paying attention. If I force them they'll never give it credit when it works and if they still don't do the work they'll still fail and never think of blaming themselves. I still can't decide what's right. I think I'm going to rescind the new rule and just let them fail on their own.
It doesn't amaze me that students don't want to learn. What amazes me is that they aren't afraid to say so in class. They make it very clear that they want to learn as little as possible and still pass. They'll never ask about the material but they'll ask a million questions on exactly how I'll grade. If I say something is very important, the core of what they need to know I'll get a question, "if we don't do that will we lose credit?"
Today I'm doing something I never do. I 'm going to review for the test. We don't really have time for it but I don't want to fail everybody. What I hope happens is that I scare a few of them into actually spending significant time studying this weekend. I had a nice talk with some of the good students after class. Yes there are good students that want to learn. They actually like me. I like them. I want them to know that I appreciate them.
After class I prepared my next lesson then went shopping at Trader Joe's. This really is so convenient. I buy one bag of groceries at a time and take them home on the subway.
From there I went to the real point of the day, the Christopher Street Coffee House to see Vance Gilbert and Meg Braun. Meg stepped out of her Coffeehouse Board Shoes and into her opening act performer shoes. She arrived 10 seconds before I did. That was good timing.

Meg in her brand new performer shoes
We were joined by our official videographer, Brianne. I like having an official videographer. She does a lot better job than I do. She does a lot better job than most professionals do. I got to feel useful by asking Tim, the church's sexton and member of the coffee house board for a tripod. If you need something done at St. John's Lutheran Church you ask Tim. See how I'm useful? I just ask the guy who is actually useful to do something. I should go into politics.
Vance arrived a bit later and we had sound check. The first thing we checked was that my voice is too loud. I got yelled at. I get that a lot.
The crowd was higher in quality than quantity. I think I knew most of the people there. Let's see how many I can name off the top of my head. Elisa & Jon, Susan, Tamara, Angel, her friend Karen, Honor and her friend, her friend, her friend ... come on I know this, I said I'd forget her last name. I got it. Lisa! I almost have her last name too. Fraser! I was talking to Angel about the TV show Frasier or I'd never have come up with that. Who else? Paul Sachs and Diana Jones. How high quality is this audience? We recruited Diana and Paul to play our "extra" show this month on the 29th. And of course there was that constant figure in my life, people that I am forgetting to mention because I'm an idiot.
Before the show we were discussing what songs Meg should play. Then after she decided Peter, our multitalented sound man started singing Try to Remember from the Fantastiks. Meg joined him. Peter played it on the piano while Meg sang. It was so good she decided to throw it into her set. I loved it. It worked on its own and as a way of making me appreciate Meg even more. As I've often said I usually relate to singer/songwriters as songwriters first and then emotive quality of their singing. Try to Remember put a bright light on just how beautiful and powerful Meg's voice is. She could be a knockout cabaret performer. That isn't where she lives but she should keep the song in her set just to show off her chops
Meg and Peter
Meg usually introduces the shows but she had her performer shoes on so that duty went to utility player par excellence Tim.





I told you he's the guy you go to when you want to get things done.

Ready to see all the great pics I took of Vance? Keep waiting. I did it again. At some point I mixed up good rechargeable batteries with old ones that don't work. I can't get a set of four usable batteries so my back up didn't work when the first batteries went dead the first time I wanted to take a photo of Vance and his way cool shoes and tie. When Brianne gets the videos up you'll see him then.

Vance is as good a crowd pleaser as any performer I know. Everyone walks away from the show feeling entertained. His music is not a perfect fit for my taste but as a total show he is always great. He's a lot like Moxy Früvous. There's just a lot going on when he performs. He's one of the easiest recommendations for me to make. If you want to hear great guitar, great singing, or laugh to you puke you'll enjoy the show. If you sit up front you'll be part of the show. It is unfortunate that Brianne's camera's battery was running low when he riffed on her name for five minutes. That had everyone in stitches. Off stage he's as sweet a guy as you'll ever meet. And of course he's a nerd! Bio major! Aeronautic history buff!

After the show I needed to make a quick getaway, Yeah right. I was still one of the last people to leave. For dinner I did what I often do. I just stopped at Papaya King by the subway. Next time I'm making soup beforehand and heating it in the church kitchen's microwave. That's a lot cheaper and healthier and I get one more home cooked meal. I'm going to ask the other Coffeehouse people if they want too. I can make dinner other people too. I'd like that. I can keep it in the fridge at school during the day. I just have to get bowls and spoons. I'll ask Tim if they have any at the Church..

Somehow I spent over two hours writing. Good thing I've eaten already.

Here's the Meg set only slideshow. Well at least I got photos of the cute one. Sorry Vance.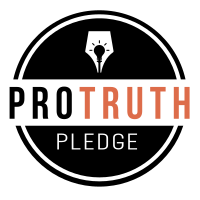 I signed the Pro-Truth Pledge:
please hold me accountable.







Video Didn't Kill the Blogging Star - May 18, 2018
Blue Jays Feel Mjollner - May 16, 2018
We're Right and You're Evil - May 15, 2018
Us and Them - May 14, 2018
Pesky Kat - May 13, 2018



creative commons
This work is licensed under a Creative Commons Attribution-Noncommercial-Share Alike 3.0 License.
Horvendile March 02, 2012




Follow on Feedly