I became insane with long intervals of horrible sanity.
Edgar Allen Poe
The trouble with fighting for human freedom is that one spends most of one's time defending scoundrels. For it is against scoundrels that oppressive laws are first aimed, and oppression must be stopped at the beginning if it is to be stopped at all.
- H. L. Mencken
Many people would sooner die than think; In fact, they do so
-Bertrand Russell
What I have been telling you, from alpha to omega, what is the one great thing the sigil taught me — that everything in life is miraculous. For the sigil taught me that it rests within the power of each of us to awaken at will from a dragging nightmare of life made up of unimportant tasks and tedious useless little habits, to see life as it really is, and to rejoice in its exquisite wonderfulness. If the sigil were proved to be the top of a tomato-can, it would not alter that big fact, nor my fixed faith. No Harrowby, the common names we call things by do not matter — except to show how very dull we are ...
-James Branch Cabell
February 09, 2013 - 2:40 p.m.
Put on An Unhappy Face
Today is a day to catch up on things. I only have one class on Friday in the afternoon. When I left the Last Homely House West of the Mountains (in the film it was the Last Homely House East of the Sea which I think has a textual base but not what it primarily called) I was prepared for snow but it was 37˚ and raining. I was still happy that I was wearing my overshoes. This is something I don't get. When I was a kid everyone wore overshoes, we actually called them boots. They were rubber things you wore over your shoes. It's an immensely practical idea. They keep your feet dry and your shoes clean but when you got to your destination you take them off and walk around in your shoes. Most of them had zippers or buckles then totes came out with a design that allowed you to just pull them over your shoes. Everyone wore overshoes of some type or another. Then somehow they fell out of style. People either walked around in their shoes which got wet along with your feet or wore heavy boots which they were forced to wear inside too,. They pretty much stopped selling overshoes in stores. I finally realized that they must still make them for people with enough intelligence to want dry feet and comfort even if fools felt they looked funny, I checked online and they did and I bought them. So yesterday when others had to watch where they walked and avoid puddles and deep snow I just walked, Then I didn't track dirt in the house because I took them off as soon as I walked in the door. This is how they look.

My mission is to bring overshoes back into style. It was ridiculous that they went out of style. it would be as if everyone started going bearfoot because shoes became a fashion blunder. Don't let vanity trump intelligence, It isn't even that they look bad, it's just that people aren't used to them. So go out now and buy overshoes,

When I got off the subway the temperature had plummeted and it was sleeting. By the time I went to class it was snowing, I didn't give the class the quiz I planned because I didn't want to punish students for not coming in on a day they were afraid they might get stuck in the City

I came home after school and didn't go out. Things were interesting back at the Last Homely House. We had the Council of Arwen. Arwen invited Aragorn and other Rangers of the North aka the Dunedain to spend the night at the House. They were for the most part teens and for the most part boys. Good thing the Dunedain are as civilized as teenage boys get. It did mean lots of food for dinner.

I stayed home and that was not good timing, Last night I was unhappy. Not depressed, not anxious, but unhappy. As I often say I'm a cheerful hobbit but my life has not been good and there are times it catches up with me even when I run as fast as I can. I was thwarted in my efforts to make myself feel better which made me even more unhappy. I'm still not over it. The thing that helped me feel the best was getting Celebrian's iPad palantir and iPhone connected to the home network. I love that I don't know very much about apple products but can still figure things out. I knew the network was working as it was fine on the PCs and my Droid phone. I worked on the iPhone. I figured the problem was that it stored information about the old router since the network name was the same. I had it "forget" then network and reconnected. That worked.. It didn't work on the iphones so I had the brilliant idea of turning the phone off then turning it back on. That work3ed.

My brother-in-law, Mike, taught me a valuable lesson about fixing things. Just try. I have enough knowledge to not hurt myself or what I'm trying to fix. That's the only prerequisite. It has allowed me to fix a zillion things and to cook everything I can cook. You can do it too.

I am thinking of going shopping this afternoon just to get out and do something and distract me from being unhappy. I need pants. Tonight I'm going to see Hazmat Modine. If you'd like to join me tonight or do something else this afternoon or tonight let me know, I can use the company.

I have a backlog of pictures to show you.
This is Roosevelt Dime at Music on 4. Someone said they should wear hats and Ihor brought hats out for them. This is how they looked.

For some reason I can't post the photos so I'll leave it for another time,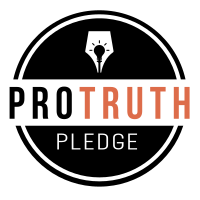 I signed the Pro-Truth Pledge:
please hold me accountable.







Dow Down Down Down Down Down - February 08, 2018
Comment If You Want to Continue Seeing My Posts - February 07, 2018
It's Always Sunny in Philadelphia Beat the Brady Bunch - February 05, 2018
Chicago Style Barbecue Birds - February 04, 2018
Like Catching Sand in Your Hand - February 03, 2018



creative commons
This work is licensed under a Creative Commons Attribution-Noncommercial-Share Alike 3.0 License.
Horvendile February 09, 2013




Follow on Feedly