I became insane with long intervals of horrible sanity.
Edgar Allen Poe
The trouble with fighting for human freedom is that one spends most of one's time defending scoundrels. For it is against scoundrels that oppressive laws are first aimed, and oppression must be stopped at the beginning if it is to be stopped at all.
- H. L. Mencken
Many people would sooner die than think; In fact, they do so
-Bertrand Russell
What I have been telling you, from alpha to omega, what is the one great thing the sigil taught me — that everything in life is miraculous. For the sigil taught me that it rests within the power of each of us to awaken at will from a dragging nightmare of life made up of unimportant tasks and tedious useless little habits, to see life as it really is, and to rejoice in its exquisite wonderfulness. If the sigil were proved to be the top of a tomato-can, it would not alter that big fact, nor my fixed faith. No Harrowby, the common names we call things by do not matter — except to show how very dull we are ...
-James Branch Cabell
January 12, 2013 - 2:41 a.m.
Tess Not of the d'Urberville
I got up early today yet I'm writing this late. I think on balance that's a good thing. I got home last night and went to edit the photos I took but fell asleep with my computer on my lap. I woke up and put it away and figured I'd do it in the morning. I didn't put my breathing strip on and that woke me up a little before 7 AM. I unsuccessfully tried to get back to sleep then gave up and did all my morning online stuff and edited the photos then fell asleep with the computer on my lap again. Let's see if I can stay awake long enough to finish this. I think I finally got enough sleep last night so I should.
I was good yesterday I picked up the prescription for my glasses. I might go back today and order them. I can get them cheaper but I want them fast. I am tired of not being able to see. OK I just saw one of my friends bought glasses online and followed the link and they are quite cheap. Have any of you used Glasses USA? Are they good? I can get a pair there for less than a third of what I paid for my current pair 6 years ago.
My eventual destination was the Brooklyn Rod & Gun Club in Williamsburg. I became a member. But I'm getting ahead of myself. You'll find out about that later.
There were two ways to get there by subway, the Q to the G through Brooklyn or the L which meant going through Manhattan. I chose the all Brooklyn route even though there is no free transfer from the Q, the train that is a block from the optometrist. I can still make the transfer at Atlantic Ave and as I have an unlimited metrocard I don't have to pay an extra fare. That meant I could eat in my old neighborhood, Fort Greene, that I love so much. I went to the great barbecue place right by the G. I tried the wings for the first time. They were great just like everything else I've had there and reasonably priced too.
I hopped on the train and even went the right direction. I always find that station confusing. Once I got to Williamsburg the walk was kinda creepy. There was virtually nobody on any of the streets I was on and they were not well lit. It wasn't that I was afraid of being mugged or anything. It just felt like the kind of neighborhood the Sunnydale vampires might like.
I found the Rod and Gun club but only because I had the address. From the outside it didn't look like a public space though it did say "Brooklyn R&G C. or something like that. When I went in the door I thought I went in the back way entrance, not into the main room. there was a long picnic table with benches around it and a bunch of people standing around tuning or warming up on instruments. I thought I was in the green room. Oh right. I didn't tell you that I was there for a concert. There was no admission, charge but you had to buy a temporary membership in the club. With that you got two free drinks. It is a legit club. in the summer they serve the fish they catch. But it is also, a bar with live music. I was there to see Miss Tess but loved the people on the bill before her too. There was one condenser mic but it felt like an unplugged show. All the instruments were acoustic and the music Old Time. I might be getting some of these names wrong. Tess will you please correct me if I do?
The host was Ken Waldman Alaska's fiddling poet. He fiddled a bit and did a few poems accompanied by a banjo player. The style of his poetry reminded me a bit of the Master's, speaking of Sunnydale Vampires, except that I liked Ken's. It was lacking in all pretention. You might not even notice it was poetry if you weren't paying much attention. But it was and it was good poetry.
Then came the Down Hill Strugglers, or at least two thirds of them. They looked like this.
Notice how he holds the fiddle? You can't see it because his arm is a blur but he hold the bow about a quarter of the way form the end. I'm not sure I've seen that style of playing before., at least not live. The instrument you are trying to figure out in the second photo is the banjo mandolin. Twice as many strings to be out of tune!
The Strugglers were great. It's a kind of music I love and don't hear enough of. I'd love if it they came to the Budgiedome. I'm not sure how the audience would respond. Would a Falcon Ridge audience go for Old Time? I'd love to think a Budgiedome audience would. In the end there are only two kinds of music, good music and the other kind. We don't play the other kind.
They were followed by Buck Naked. Yes that's the name. I have a feeling they just came up with it. Do you know where it's from? Seinfeld, it's George Costanaza's porn star name. There names are Sabra Guzman, Kelley Breiding, and Brian Vollmer. There are from the south. I know Brian is from North Carolina and I think another said she was from Virginia. Not sure about that. But you can tell they are from the south, the talk funny. They also rocked the Casbah. Everybody did. I loved the feel of the show. It was like a kitchen party. Everybody sat around that table or stood nearby. One couple danced. It was totally informal and pure fun. So are you ready to see Buck Naked People?
Gah, I have to go. I wasted too much time. mmm. I'm going to bring the computer with me and maybe update when I have some free time later. I'll tell you what I'm doing when I get back.
I thought I'd have plenty of time to write but I didn't. I'm writing this on the subway ride home. I'm not sure how wise that is. I'm on the D train and there are only two more stops till I have to get off. That's what's great about the D train back to Brooklyn. I'll see what I can get done and I'll write more on the second leg, the 6. Wow I'm already on the Manhattan bridge.
Ok so where was I. Right seeing Buck Naked people. Here they are.
I didn't fool you for a second, did I? Still some nice pics considering how crummy the camera on my phone is. I am at DeKalb Avenue. I better put the computer away as I have to get off the next stop. I think I'll finish this at the Last Homely House West of the Mountains.
Here I am back in the Last Homely House West of the Mountains. Let's see if I can finish this at a not too unreasonable hour. It is already unreasonable.
So where was I? Buck Naked rocked like Slayer used to and I want them to play the Budgiedome too.
Then Miss Tess took the field. Well the stage, Well the spot in front of where I was sitting. I didn't know what she and her band would do? Was she going to play Old Time music? Nope. She played her standard fare but acoustically. That's actually funny because Tess's fare is anything but standard. What is it? It's great. It isn't the other kind of music. Judge for yourself. I didn't make the video but it will have to do
Tess has to be on my frequent listener program, she's exceptional. Nobody else is filling her ecological niche in my musical world. Yes something has to give, it will be a little bit of everything, But I'm not going over a year without seeing her again. I'm not going six months. Now to get her to Falcon Ridge so she an knock the socks off the Budgiedome Crowd. I don't think I've even talked to her about the Budgiedome.
She doesn't seem to run in my usual musical circles but I bet that isn't totally true. Let me see how many mutual friends we have on Facebook; only 38. OK I only have 35 in common with Kristin Andreassen and she's someone I think of as being one of my inner circle.
I know I had other things to say in praise of Tess or insightful about her music and they have disappeared. I feel like I'm doing the equivalent of a bad second grade book report, "I liked this book because it was very interesting," My teacher forbade us from saying that. It's a good rule.
After the show I made my way back to the subway. The walked seemed much shorter. That always happens on the way back from a new place. You know where you are going so you don't scrutinize the entire route. When I got off at Fort Greene to make the transfer I went to Pathmark, Which of my Gentle Readers can figure out what I went there for. I have discussed it in the past. Let's not always see he same hands. Yes that's right, Taylor Ham. Not only did they have it but they had the full rolls not just the slices. Now I have one of the central parts of my diet back. Huzzah.. I forgot to tell Elrond and the Elves that they can now feast on the magic meat from New Jersey.
Now I have to get to bed and start all over writing tomorrow, Nooo, I forgot to show you my pics of Miss Tess and the Talkbacks
When Tess finished there was a bit of jam. Here's Ken Waldman

Finally here is the candle holder on the table, I just thought it was a good picture.
I wonder when my temporary membership in the Gun Club expired. Maybe I won't join the NRA. I did get one of the two drinks coming to me. I had a beer. I am an idiot. I should have offered my other to Tess and if she didn't want it to anybody who did. Oh well.

Now I really have to get to sleep,. Tomorrow you'll hear my adventures with Meg Braun and Kat Quinn. Have you noticed that I spend an inordinate amount of time with beautiful women? No I take that back. I spend and ordinate amount of time with beautiful women. It's them spending time with me that's inordinate. Anyway that's why I need new glasses. You didn't think it was to see the men more clearly did you?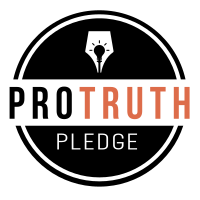 I signed the Pro-Truth Pledge:
please hold me accountable.







Microwave Detecting and Ranging - January 10, 2018
Return of the Jedi References - January 09, 2018
Not Heidi, But Close - January 08, 2018
Subway Therapy - January 07, 2018
A Tale of Two Drivers - January 06, 2018



creative commons
This work is licensed under a Creative Commons Attribution-Noncommercial-Share Alike 3.0 License.
Horvendile January 12, 2013




Follow on Feedly