I became insane with long intervals of horrible sanity.
Edgar Allen Poe
The trouble with fighting for human freedom is that one spends most of one's time defending scoundrels. For it is against scoundrels that oppressive laws are first aimed, and oppression must be stopped at the beginning if it is to be stopped at all.
- H. L. Mencken
Many people would sooner die than think; In fact, they do so
-Bertrand Russell
What I have been telling you, from alpha to omega, what is the one great thing the sigil taught me — that everything in life is miraculous. For the sigil taught me that it rests within the power of each of us to awaken at will from a dragging nightmare of life made up of unimportant tasks and tedious useless little habits, to see life as it really is, and to rejoice in its exquisite wonderfulness. If the sigil were proved to be the top of a tomato-can, it would not alter that big fact, nor my fixed faith. No Harrowby, the common names we call things by do not matter — except to show how very dull we are ...
-James Branch Cabell
April 25, 2013 - 12:26 p.m.
O Scola Mia
The pledge drive is over, I'm supposed to be back to writing every day. I want to write every day. I just have to make sure to stretch out my writing muscles first or I'll end up on the DL.
Yesterday I started my 12 hour shift at wfuv with a miserable commute. I've had trouble getting there on time so I woke up 15 minutes early. I was happy that the weekend was over so I no longer had to deal with the Q train running express and missing my stop. When I got to the station I got on the train with so much time that I was thinking if I should switch to the D train and take that all the way to Fordham Rd or still switch to the 4,5, or 6 at Union Square and take that to Grand Central where I catch the Metro North which takes me right to the campus though it costs more. I was so early I'd have time to relax and have some coffee first.
But NOOOOO, after I'm on the train they announce the train is only going to Atlantic Terminal. Now if the D or B trains were running from there I'd just take one of them to the Bronx. I just didn't know if they were running. If they weren't I'd have to switch to the 5 or 6 which would take much longer than if I got them at Union Square. It is far less direct and there are many extra stops. If the Q wasn't running because the Manhattan bridge was closed for track work then the D and B wouldn't be running either. I asked a Transit Worker, "Are all the Manhattan Bridge trains not running?" He said, If you want to go to Manhattan take the N train." I had no interest in the n train. It doesn't help me at all. The choices were the B, D, 5, and 6. I was so exasperated I didn't run him down, he had walked by me, and asked specifically about the B and D. I went to the 4 and 5 which I knew were running, well at least the 4 was. I got to the 4 platform and it was closed! There was a sign saying the train was coming but the there was no way on to the platform and no instructions. I asked someone who told me it was stopping at the 2 platform. Arggghh. So I get to the platform, wait forever, and the train takes forever, and I had to race to get my ticket and make my train when I got to Grand Central., But then the ticket machine didn't work right. It didn't say anything but it wouldn't take cash and the buttons you use to enter the PIN for the debit card didn't work. ARRRGGHHHH!. I had to run to the train and pay the penalty for not having a ticket. I had to run and just made the train as it was.
The day at wfuv was great though one volunteer gave me a hard time. I've gotten better about those things.
I've been exhausted but I still went out after my shift, I went to see the alluring Allison Scola at Caffe Vivaldi. Have you noticed how I like using alliterative adjectives? I always seem to have to miss her shows and didn't want to miss another when I really could go, it just required some effort.
I got there about 15 minutes before she went on as people there for the previous performer were leaving. There was a bit of a jam up from the cross traffic. She and Joe said hi to me and I ordered the Chocolate Mousse Royale. A miracle occurred, they had it! I always order it, am told they don't have it, and get the tiramisu. I also got an espresso. After I took one bite I noticed that the room at cleared out and at the back I saw some curly blond hair that looked like Honor's. I figured that her hair wouldn't go out without her and looked more closely and saw that the rest of Honor was there too. I moved my head a bit to see who she was with and saw Sharon. Well I wasn't going to sit alone with two dear friends in the room so I picked up my stuff and went over there. Well I picked up some of my stuff, I couldn't get all of it, In fact it took three trips. When I got there I saw that Sharon's husband Shannon was there. I should have seen him the easiest but I didn't. I think he sat down after I started walking over. Oddly enough though I can write it I pretty much can't say Sharon and Shannon in the same sentence. My tongue gets tied in a knot. Actually it's my brain. In any event I got to sit with three dear friends with chocolate mousse royale on my plate and in my mouth and espresso while listening to Allison and her band. That's most of what it takes to make me happy. I don't think there really is any way to work baseball into it but there could have been peanut butter on the mousse. I am not complaining.
Allison has found the perfect metier for her, Songs drawing on her Sicilian heritage. First off she looks the part. If you called central casting and said, "Send over an actress to play a singer at a Sicilian caffe" they'd send her without even hearing her sing. I kept picturing her in the Sicilian scenes in The Godfather. She could have totally played Michael Corleone's bride except she have had to stand in a ditch the entire time as she is much taller than Pacino.
But of course looks are not the reason she's made for the music. It's that she performs it with such magnetism. It helps that I don't hear any other similar music. I have no feeling of "same old same old." It does my favorite thing, teaches me that I have always loved something I didn't even know existed. Some of the songs are in Italian and I have no idea what she's saying but can't stop listening. Some are originals in English but still infused with old world traditions. There's one song about a woman who worked at the Triangle Shirtwaist factory that will break your heart. She does a cover of what was the top song in Italy last year that will inflame your passions. It reminded me of the performances I used to see on Spanish TV except that she isn't bursting out of her bra. She plays hand drums in ways that defy my eyes. I can't see how she's getting the multiple beats, hands can't move that fast. She dances and performs with such elan that it's hard to not get caught up with the show. It's a performance, not just singing.
When she was done I was so tempted to hop on the F train and run over to Rockwood to see Kristin Andreassen. Other than the fact that they are both beautiful dark haired singers that teach traditional dance that I don't see often enough and love as people, they don't have much in common. They appeal to totally different parts of my brain. I so wanted to go but there are limits to even my energy. I had to get to bed and crash or I'd have been dead today.
Hey I finished this early. That's great. I can get some lunch now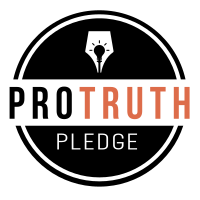 I signed the Pro-Truth Pledge:
please hold me accountable.







Video Didn't Kill the Blogging Star - May 18, 2018
Blue Jays Feel Mjollner - May 16, 2018
We're Right and You're Evil - May 15, 2018
Us and Them - May 14, 2018
Pesky Kat - May 13, 2018



creative commons
This work is licensed under a Creative Commons Attribution-Noncommercial-Share Alike 3.0 License.
Horvendile April 25, 2013




Follow on Feedly