I became insane with long intervals of horrible sanity.
Edgar Allen Poe
The trouble with fighting for human freedom is that one spends most of one's time defending scoundrels. For it is against scoundrels that oppressive laws are first aimed, and oppression must be stopped at the beginning if it is to be stopped at all.
- H. L. Mencken
Many people would sooner die than think; In fact, they do so
-Bertrand Russell
What I have been telling you, from alpha to omega, what is the one great thing the sigil taught me — that everything in life is miraculous. For the sigil taught me that it rests within the power of each of us to awaken at will from a dragging nightmare of life made up of unimportant tasks and tedious useless little habits, to see life as it really is, and to rejoice in its exquisite wonderfulness. If the sigil were proved to be the top of a tomato-can, it would not alter that big fact, nor my fixed faith. No Harrowby, the common names we call things by do not matter — except to show how very dull we are ...
-James Branch Cabell
October 14, 2012 - 10:39 a.m.
I'm Dunn For, Been Given the Sachs.
I'm not sure where this entry is going to lead. I'm just starting my way down the path and seeing where it will lead me. You can follow along if you like.
Knowing that I'll have a place to sleep that isn't a cupboard under the stands the next two and a half months has lifted a great weight off me. Maybe I can begin getting on with the rest of my life. Still as of yesterday I was in the cupboard so I try to spend as much time as possible out of it. Last you heard I was in my office where I spent the afternoon and early evening. I love being in my office on Saturdays. I'm the only one there. I finally have some privacy. I can sit at my computer and have the place to myself. I can listen to music on the speakers not the ear buds. Still there can be too much of a good thing and I ended up being bored and lonely. I mistimed things so I didn't have time for a nice dinner. I ended up grabbing something at Wendy's.
Then I headed out for the day's fun, seeing Laura Dunn and Paul Sachs. They were of course not playing in Manhattan but back in Brooklyn. It was at Sycamore's a bar a block from Coco's house. That was pretty easy to get to from school but I knew getting home would be a pain. Actually getting there wasn't easy because of track work. The Q train was running express. I could have gone one stop passed it and come back on the local but last time I did that Coco's daughter said that she just gets off at Church and walks when that happens so I decided to do that. I used Google Maps on my phone to help me navigate. That's my new toy.
I had scoped out the place on my school computer and Google Street View. That prepared me for the Sycamore not having a sign with its name on it. You have to find it by the address. Once you are inside they hide where the live music is. There are no signs and nothing hinting that there is live music. Off to the side there is a stair that looks like it goes down to a supply room. It does go down into a supply room but also the performance state. It's a small room that looks like the kind of place the Little Rascals might put on a show. The audience sits on benches. While I hate sitting on a seat without back support I loved the feel of the place. I could see myself hosting a series there.
I also love that when I was on the stairs, before I could see the room I heard Paul and Laura saying hi to me. Did they recognize my legs? I couldn't see their faces which should mean they couldn't see mine.
The audience was small but high quality. The only other one I knew there was Craig, Laura's boyfriend. I blanked on his name when I saw him. Even the first letter of his name didn't help. I'm writing about him now just to prove I know it. Yes I am six years old.
This is the second time I've seen Paul and Laura together. They are an interesting contrast. They are the exact opposites on the surface. Paul is cut from a Johnny Cash mold, deep baritone, gritting sound, singing gritty songs. Laura could be Georgia Engle's daughter or is that granddaughter? She's a petite slight bedimpled woman, I have to force myself to not say girl, who sings ethereal songs on banjo and uke. Paul's songs are of real world working class people, Laura sings of the Little Mermaid and the Snow Queen. But that's on the surface. The common bond is in their poetry. They use language in similar ways. They are also too of the most melancholy songwriters you'll hear despite the fact that they are two of the most entertaining and enjoyable people to talk to.
After the show we went up to garden behind the bar for some drinks and to talk. By drinks I of course meant a coke for me. I'm such a wild man. We were joined by two friends of Laura's from Oregon, Willow and George. Yes. I'm showing off that I remember names again. Hey I'm proud I remember Laura's and Paul's names. I won't quite brag about remembering my own name.
We then all walked to the subway together, well Willow and George walked to their car which was on the way to the subway. The train came as soon as we got on the platform. I told them that means that we're good people. I got off in a few stops to change trains and the continued into the City. They live in Manhattan, much further than me but I bet they got home first. I had to take three trains.
I had to wait forever for the Franklin Ave. Shuttle. I guess that shows that Paul, Craig, and Laura are good people but not me. I only had to take the shuttle one stop, it only goes two stops. Yet I almost missed it. I got involved reading Guards! Guards!. That's the problem reading Terry Pratchett on the subway. When I'm reading I'm no longer on the subway but on Discworld. There aren't stops on Discworld. I can sleep and always wake up for my stop but I lose track of where I am when I read.
Today is my last day in the cupboard under the stairs. I'm going to be subletting from a friend in Chelsea. Once again a friend came through in my hour of need. It's hard for me to judge but my shrink says my friends are unusually helpful and she gives me credit for eliciting it. I think it's because I have the bedraggled puppy dog eyes things down. I come across as helpless and pitiable and people have pity on me. What's strange is that when I'm not in need I come across as far more capable than I really am. People always think that I can get things done. People come to me for help.
OK that didn't go far. I thought that last paragraph might lead to thousand words I have spent enough time thinking about recently. Maybe things will click better next entry written from Hogwarts.
Today's agenda is breakfast at the bagel place in this neighborhood that my phone discovered for me. I kept complaining there was no place for me to eat breakfast around here and don't find a place till I'm leaving. I couldn't go yesterday because I'm sure it was closed for Shabbat.
Then I'm going to see Abbie Gardner, Craig Akin, and Jon Paul play at Chris and Seth's house. Once again I have to take three trains to get to something only three miles away. Google says it will take me 45 minutes to get there while it would take an hour and 15 minutes to walk it.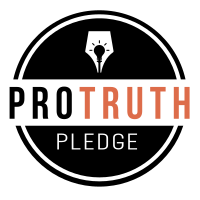 I signed the Pro-Truth Pledge:
please hold me accountable.







Video Didn't Kill the Blogging Star - May 18, 2018
Blue Jays Feel Mjollner - May 16, 2018
We're Right and You're Evil - May 15, 2018
Us and Them - May 14, 2018
Pesky Kat - May 13, 2018



creative commons
This work is licensed under a Creative Commons Attribution-Noncommercial-Share Alike 3.0 License.
Horvendile October 14, 2012




Follow on Feedly