I became insane with long intervals of horrible sanity.
Edgar Allen Poe
The trouble with fighting for human freedom is that one spends most of one's time defending scoundrels. For it is against scoundrels that oppressive laws are first aimed, and oppression must be stopped at the beginning if it is to be stopped at all.
- H. L. Mencken
Many people would sooner die than think; In fact, they do so
-Bertrand Russell
What I have been telling you, from alpha to omega, what is the one great thing the sigil taught me — that everything in life is miraculous. For the sigil taught me that it rests within the power of each of us to awaken at will from a dragging nightmare of life made up of unimportant tasks and tedious useless little habits, to see life as it really is, and to rejoice in its exquisite wonderfulness. If the sigil were proved to be the top of a tomato-can, it would not alter that big fact, nor my fixed faith. No Harrowby, the common names we call things by do not matter — except to show how very dull we are ...
-James Branch Cabell
February 11, 2013 - 11:11 a.m.
Jean's Prospects or Park Rohe
This was supposed to be a photo essay but I don't have the pictures ready Maybe I'll do it for tomorrow.
I have been feeling blue and it was making it hard for me to do things to make myself better I finally forced myself out of the house late yesterday afternoon. I made my way to Prospect Park. I walked from the southern end, Parkside Avenue to the northern tip Grand Army Plaza. That did wonders for me. I figured it would. The Park is beautiful, especially when covered in snow. We owe such a debt to Frederick Law Olmsted, the architect of Prospect and Central Park. It wasn't just the park but the people in it. I saw a woman cross country skiing. Her dog looked like a big version of my dog when I was a kid. We started talking. That's the great thing about dogs and snow, they both get strangers talking to each other. I also talked to a family that resurrected Ed Koch. Well a snowman Ed Koch. Someone had knocked it down and they put it back up. I'll write more about that after I edit the pictures.
I hopped on the subway at Grand Army Plaza and took the
to Atlantic Terminal. First thing I did was go to eat at the IHOP nearby. I was disappointed that they no longer had the 7 meals for $7. That's why I went. Those were great deals Instead I had the specialty pancake deal, a stack of red velvet pancakes, two eggs, four sausages, and hash browns. It was yummy. I then went shopping at Marshalls. I tried on lots of pants and nothing fit right and tickled my fancy.
Then I headed into the City to see Jean Rohe. She was at Rockwood 2. The FB event said she went on at 9:00 and I figured it was OK to get there at 8:15 and watch the act before her. I would have liked to go home to drop off my overshoes and grab my book but I didn't have time for that. If I tried I'd have been late. I'd rather be early. When I got there I found out that she went on at 9:30. Jean I love you deeply and truly but you committed a pet peeve of mine. If your show is at 9:30 post the time as 9:30. Why cater to the people that can't get places on time and punish those that can? the habit becomes self perpetuating as some people then expect shows to start a half hour later than posted so they show up late even when it starts the posted time. My solution is to say, "the music starts promptly at 7 PM."
So now I was there at 8:15, early for the act before Jean. Then I saw there was a cover charge for that show. I wasn't going to wait outside for an hour so I checked out Rockwood 1. The singer didn't grab me and as I couldn't get a seat and I was in a winter coat and carrying my overshoes in my bag I decided to not stay and see if she would grow on me. Instead I went to the Living Room where I could sit in comfort. The act was "Snow." It is an appropriate name for them. When you get poor reception on a TV you get white speckles appearing at random that's called snow. It is the visual equivalent of static on the radio. And that is what there sound was, static. I'm not using that asa metaphor. They thought that adding static to their music makes it sound better. Perhaps they were so bad at their instruments they thought it would hide that. Perhaps they though it was art. I know it sounded like there was a bad connection on every cable and mic. I'm sure it wasn't because no sound guy is that bad that he would just let that go. I can't judge the lyrics as it was far to much work to make them out over the, you got it, static. It was not pleasant. As soon as I finished my drink I left.
I got back to Rockwood 2 at 9 and the previous act was signing autographs. She only played half an hour? I don't know but I was happy I could go in. I grabbed one of the Statler and Waldorf seats overlooking the stage in the mezzanine. They are nice comfy cushioned chairs with armrests, not plain wooden chairs like the rest. They are close to the stage and the best seats in the house.
Jean was with a six piece band. She is not another sensitive singer/songwriter with a guitar. She grows on me every time I see her. She's something special. Who else can write an upbeat pop song about the uprising in Syria? It is about the beginning of the non-violent protests before things got ugly. I say pop song but it was far more complex than most pop. It was one of her few songs with a hook.
Her songs are intellectual and complex. She makes references to classical mythology. She sings in Portuguese. She sings songs without rhyme. They are richly rewarding but are never going to appeal to the mass audience. You can't do things like that and fill an arena. Some artists play music with a built in ceiling to their popularity. That doesn't mean they can't be successful. Look at TMBG, Nellie McCay or Dan Bern. They are doing alright for themselves but are never going to be Lady Gaga. I'm lucky that I love that kind of music. It means I can see my favorite performers at more intimate venues. I'd much rather see Jean at Rockwood than just about anybody at MSG. Could she someday play the Bowery Ballroom? If she had the exposure she could. Her music is magic.
I climbed down from my roost after the show to talk to her. She spotted me in my perch. When I told her that I called them the Statler and Waldorf seats but at least I don't heckle she said I could. That's asking for trouble. As many of you know I enjoy that too much. Of course I only heckle musicians that I love both as musicians and people. It's a sign of my friendship if I shout things out at a show..
I came home on the
which means a 15 minute walk from the train. I was lost in thought and was passed by a young woman in crutches with a violin case strapped to her back. that made me pick up my pace. I passed her. I'm so proud of myself.
This isn't at all what I planned on writing today but it's what came out. Now to have breakfast. I'll try and edit the photos today.
I almost forgot the most important thing. My long time Gentle Readers should know what news story got me excited. Here's a hint, to me it means a job opening. Yes that's right, the Pope is retiring! It's the first time in 600 years that's happened, I have wanted to be Pope for ages. I've said so here many times. Yes I'm a Jewish Atheist but I'm sure they are an EOE. Peter the first pope was Jewish. There's a precedent. I look good in hats and I can handle the celibacy thing. Of course that rule is the first thing that goes when I'm invested. I figure being Pope has got to act as a babe magnet. I didn't get the job last time but maybe they were waiting for me to get more experience. An added bonus is that I'd get a place to live. You can all visit me at the Vatican.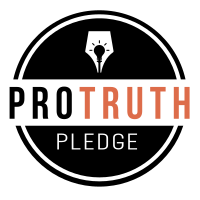 I signed the Pro-Truth Pledge:
please hold me accountable.







Bruce Banner and Politics - February 10, 2018
Listening Lists - February 09, 2018
Dow Down Down Down Down Down - February 08, 2018
Comment If You Want to Continue Seeing My Posts - February 07, 2018
It's Always Sunny in Philadelphia Beat the Brady Bunch - February 05, 2018



creative commons
This work is licensed under a Creative Commons Attribution-Noncommercial-Share Alike 3.0 License.
Horvendile February 11, 2013




Follow on Feedly