I became insane with long intervals of horrible sanity.
Edgar Allen Poe
The trouble with fighting for human freedom is that one spends most of one's time defending scoundrels. For it is against scoundrels that oppressive laws are first aimed, and oppression must be stopped at the beginning if it is to be stopped at all.
- H. L. Mencken
Many people would sooner die than think; In fact, they do so
-Bertrand Russell
What I have been telling you, from alpha to omega, what is the one great thing the sigil taught me — that everything in life is miraculous. For the sigil taught me that it rests within the power of each of us to awaken at will from a dragging nightmare of life made up of unimportant tasks and tedious useless little habits, to see life as it really is, and to rejoice in its exquisite wonderfulness. If the sigil were proved to be the top of a tomato-can, it would not alter that big fact, nor my fixed faith. No Harrowby, the common names we call things by do not matter — except to show how very dull we are ...
-James Branch Cabell
December 01, 2012 - 1:53 p.m.
Hard Core Folkies
I slept late today and I'm very late starting to write this. This isn't good as I have a busy day. Well I'll see what I can do.
I'll start with what I couldn't do yesterday, which was do my shopping for the fixing of the chocolavinator and playing on turntable.fm with Carey. I got as far as Trader Joe's and was on the line to pay when I decided that I didn't have enough time to check out and bring the food back to my apartment. So the entire trip was a waste of time and I just hopped back on the subway and headed to Brooklyn to see The Kennedys., not that the Kennedys were playing in Brooklyn. They were playing in Ridgewood NJ. But Fred teaches in Brooklyn and he gave me a ride. We both thought it wasn't worth risking getting stuck in midtown traffic to pick me up here especially as we were considering taking the Verrazano Bridge. The place that worked the best logistically was the Caton Ave end of the Church Street station on the
. Like my new affectation, using the subway line logo? I got there early of course but Fred was a bit early too. We decided to trust Google Maps on my phone and took the Brooklyn Bridge. Google Maps was right, We hardly hit any traffic as we made our way up to the George Washington Bridge. We were way ahead of schedule. There was some Traffic on 17 in Jersey but we were still doing great. We hit problems as we approached the venue. First we made a wrong turn. I then switched to navigation mode on the phone so it would give us directions. We then looked for a place to eat. We didn't pass one diner on the route. I found a place on my phone and went there. But we couldn't follow the phone's directions. There was a tree lighting ceremony and every road was blocked. We finally gave up, parked and walked to the restaurant. by the time we got there it was no longer early. In fact it was less than an hour before show time.
When we went in I saw Jeff and Karen. I wasn't surprised of course. It was a Kennedys show in Jersey. Their idea of a local show is even broader than mine. They were already eating and I asked them to save us seats when they left for the venue.
Our food came incredibly fast and so we didn't have to worry about time. I checked on my phone and saw we could walk to the venue, it was only 0.3 miles away. In fact if we had driven straight there we could have avoided all the closed streets and had a nice relaxed time like we had planned.
When we got there I heard someone call my name. It was Brian. He was there with Bo. or is that Beau? No it's Bo. We went in and Maura set me up with the merch. Did I mention I was doing merch? Did I really need to? I'm seeing the Kennedys, I'm doing merch. I can do it in my sleep.
The place, I know I should look up, OK I will, the Society Café, is set up with big tables. Jeff & Karen, Brian & Bo, and Me, Fred, and Fred's friend Linda, or is that Lynda, sat together. It was the hard core table. My guess is that we go to more shows than everyone else in the audience put together.
It was an all request show, mine was The Cuckoo. I always panic when Pete or Maura asks me for a request. I always think afterward of the song I really wanted to hear and promised to ask for next time. I was happy with this one. It's a bit off the beaten track. It is my favorite song on the Anthology of American Folk Music so I knew it before the Kennedys recorded it. I loved that they picked my favorite out of that vast collection.
The most unusual request was Danny Boy. Pete and Maura don't do Danny Boy. That didn't stop them. Pete just figured it out in his head and played it on the guitar. Maura didn't sing, it was an instrumental so actually it wasn't the requested Danny Boy but the older Londonderry Air an Irish folk melody. Danny boy's lyrics were actually changed so it would fit the tune. I just found that out and that Danny Boy the first song people think of when they think "Irish" was written by an Englishman, Frederic Weatherly.
When the first set was over I raced over to the merch table and I needed to. Sales were brisk and compact. Everyone came at once.
I have been seeing the Kennedys for almost 18 years. I don't count but I've seen them multiple times every year. I might have seen 100 shows. I have never gotten tired of them. It helps that they have a large repertoire. I don't hear the same songs every time. They don't do the same patter every time. There is no pretense to the shows. They are exactly the same people on stage as they are off. So do I like their music for the same reasons I like them? Yes! I had to think about it because virtuosity is a big reason I love their music, But that comes out in their personality too. They are knowledgeable and smart. They are also famous for their positive outlook and that certainly comes out in the music. You have to work hard at not being happy when talking to them or listening to their music.
I had to wait around after the show to close up shop but I hardly sold any CDs afterwards. The place cleared out amazingly fast. I of course had no desire to. My friends hung around too so why would I want to leave? Well because we had to drive back to New York and Fred had to drive all the way back to Long Island. Sleep is important,
We got back to my apartment without incident. It's nice being dropped off right at the corner. So did I have a good time? What do you think? Saw a favorite band with favorite people. That's pretty much my prescription for happy.
If I can get my stuff together I have a double header today. Super Cute at Bowery Electric followed by the Chicks With Dip doing their Blue Show at the Hurdy Gurdy Folk Club. That will feel weird because I'm not doing merch. I'm going as a civilian. I'll be seeing Brian again. That's three nights in a row. I have to take the bitter with the sweet. Yes I'm terrible. Poor Brian and once point I last night I made my usual self mocking joke and he agreed to what I said. Then he apologized! I mock Brian even more than I mock myself. I never apologize for it. for instance "Brian is scrambled brains." Then he wonders why somebody called him a saint.
OK now to make brunch, shower, shop, prepare chocolavinator, and go to two shows. I might need a TARDIS to accomplish this. Something might have to give.
You know something? Writing this on word doesn't put it on the internet. I forgot to post it. I'm glad I looked at my computer before running off. No Time for shopping or cooking. I might not have my chocolavinator tomorrow :-( If I don't I'll bring something special to the house concert.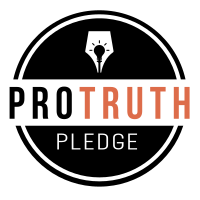 I signed the Pro-Truth Pledge:
please hold me accountable.







I Took the Pledge - November 30, 2017
The Shot in the Arm I Needed - November 29, 2017
[Insert Clever Title] - November 28, 2017
I AM Not Throwing Away My Shot - November 27, 2017
Home from the Holidays - November 26, 2017



creative commons
This work is licensed under a Creative Commons Attribution-Noncommercial-Share Alike 3.0 License.
Horvendile December 01, 2012




Follow on Feedly