I became insane with long intervals of horrible sanity.
Edgar Allen Poe
The trouble with fighting for human freedom is that one spends most of one's time defending scoundrels. For it is against scoundrels that oppressive laws are first aimed, and oppression must be stopped at the beginning if it is to be stopped at all.
- H. L. Mencken
Many people would sooner die than think; In fact, they do so
-Bertrand Russell
What I have been telling you, from alpha to omega, what is the one great thing the sigil taught me — that everything in life is miraculous. For the sigil taught me that it rests within the power of each of us to awaken at will from a dragging nightmare of life made up of unimportant tasks and tedious useless little habits, to see life as it really is, and to rejoice in its exquisite wonderfulness. If the sigil were proved to be the top of a tomato-can, it would not alter that big fact, nor my fixed faith. No Harrowby, the common names we call things by do not matter — except to show how very dull we are ...
-James Branch Cabell
March 14, 2012 - 10:59 a.m.
RADAR Detects Norah Jones
Once again I had sleep issues. Last night it was the leg cramping. I am taking a nap today. Maybe that's a goal I can actually reach
Everyone talks about Pi Day which is nonsense. Yes the first three digits of pi are 3.14 and today is March 14 aka 3/14 but so what? There are just too many quirks of notation to give me any interest especially when today is also an important date. What matters is that today is Einstein's birthday. His only challenger for greatest scientist is Isaac Newton and Newton was a miserable human being; "As a man he was a failure but as a monster he was superb." Nobody talks that way about Einstein. He was a great human being too. He was kind and funny and devoted to making the world a better place. He believed in social justice and non-violence. But he never forgot that the science was more important. He said something to the effect that the politics was for now, the science was for forever. He is one of the few people that created major changes in how we see the world. He's my biggest hero.
I was running late to school yesterday. I entered the test grades in my computer but that took longer than I thought and I was late to class. That never happens to me. I then spent the entire lesson going over the test and talking to them about changes they have to make to do well in the class. Most of them failed the test which was just what I'd expect.
One student seems determined to get me to fail him even if he passes the tests. I told them that for now on I will not tolerate talking in class. It is just too distracting for everyone. I finished saying that and two seconds later he started chattering. And yes I think that was deliberate on his part. On the test he consistently wrote things the way I told them to NOT write them. I stressed making things easy to read easy to find the answer. On one question he got to the last step then hid the answer in the middle of all the work. He had plenty of room at the bottom of the page. That would be the natural place to put it but instead he found some open space in the middle and wrote the answer there totally unrelated to anything around it. I threw him out of class when he talked. As far as I'm concerned that was what he was asking me to do and I obliged.
OK enough of that and everything else including what I ate after school. Yes I'm getting very serious. I'm not talking about food.
Last night was the March edition of John Platt's On Your Radar with Pesky J. Nixon, Jonathan Byrd, and The YaYas. That usually starts at 7:00. Yesterday it was delayed half an hour for a reason that I knew but couldn't reveal; I was sworn to secrecy. Norah Jones needed the room to rehearse her brand new band for performances supporting her brand new album. I got there at 6:00 but didn't go straight in to grab a seat. I stopped to talk to my friends, the Yayas, Pesky J. Nixon, and Kathy who traveled down with Pesky. When I did go in I found a seat at my usual table, put my stuff on it, and went over to talk to Richard and Viki. I ran into other friends, then went back to my seat to find my seat was gone and my stuff on the ground. The venue cleared it out. I had to go to the back and stand. Now I wouldn't have minded that much, I stood with John Platt and his wife Sheila and I had other friends there too. The problem was that I had stopped at Trader Joe's and my bag was getting in everyone's way. Someone saving seats had a few open up and offered one to me so I took it. It meant seeing Norah alone but I didn't feel like I was getting in everyone's way the whole time.
Sorry there won't be any pictures of Norah. She asked us to not take any. The last time I saw her at the Living Room she yelled at my table and especially to me for making noise by taking pictures during a soft ballad. My camera is silent, it was the fault of all the professional photographers around me but I took the bullet for them.
Norah is transforming herself. She only played the grand piano on three or four songs. She did some on a keyboard and the rest on guitar. The songs are not in the jazz standards style of her older work but closer to singer/songwriter. It was still wonderful. Talent is talent and not tied down to style. How amazing is it that we got to see an artist who has sold tens of millions of albums in such a small, personal venue? I'm so lucky that twice I knew she was doing this in advance.
When John told me what was going on the one problem I saw was that the changeover would be difficult. Norah finished a bit after 7:10 but the place was packed and the people not inclined to move. John couldn't start On Your Radar for 45 minutes or so. I didn't actually look at my watch, I was too busy socializing. I had lots of friends there of course, Gene & Isabel, Coco (remember our affair is a secret), The Chicks with Dip table, Meg, Carolann, Honor, Karyn, and Fred. No Fred is not an actual chick. There were so many presenters and house concert people. There were so many musicians. There were so many people in the business. So who else, Maggi, Lisa, Dan & Phyllis, Paul Sachs, and the usual people that I love and I'm now forgetting
I have been looking forward to this On Your Radar for ages. The YaYas and Pesky J. Nixon are not just favorite musicians but favorite people. Jonathan was my artist of the year for last year. Not only did he have one of my top few albums he co-wrote songs on two others. We seem to have all our friends in common. When he and John were talking about who has co-written with, they were all friends of mine, Abbie Gardner, Anthony da Costa, and Amy Speace. Not only do they each have their own macros on my edition of word I booked them to do a jam together at the Budgiedome That was one of the best shows we ever had.
Let's just say that I was pumped for the evening and that was with or without Norah.
I actually thought of some things to write about the YaYas and Pesky. I could easily be out of insights about both of them by now. What I noticed about the YaYas was something about Catherine's voice. Even I always realized she has a great voice. I say even I because I rarely judge a singer mainly on his or her voice. Catherine's voice strongly reminds me of someone but I don't know who. Not the entire time she sings but when she sings extended notes in the lower registers. I still haven't figured out who but that made me realize how different her voice is in different registers. It's always beautiful and she always knows what to do with it but the change in timbre has a big effect on the feeling she creates.

Jay and Catherine from the YaYas.
The Living Room reconfigured the stage so you could actually see the person playing the piano. I assumed that this was done so that we could get a better view of Paul though I'm sure that Norah appreciated it too. I thought I'd finally get good pictures of Paul. So what happened? There was a mic stand bocking him the entire set. This is what I could get by holding my camera away from me.

Jonathan Byrd has gone from a songwriter I like to one I love, to one at the apex of my musical pyramid. His songs have range. Some sound pure country, more like they could have come from Anthology of American Folk Music. Some evoke Dave Carter and that is the highest praise I can give. And he's funny between songs. He can tell a story. I need to see a longer set of his. Who is going to book him near here so I can see him?

Jonathan Byrd
I must be out of Pesky material right? Wrong. They sent me a preliminary copy of their soon to be released album of cover songs, Red Ducks and I've been obsessing on it. I'm not usually that big on covers but this one works and it made me realize how much of the way they express themselves is not in the songwriting but in the way they perform the songs. One of my pet peeves is people who don't realize that performance is just as much an art as songwriting. Yes you can mail in a performance but that doesn't mean that other people can't turn it into art. Pesky J. Nixon does that. Jake and Ethan come from an a capella background. I'm not fond of most a capella. But what it does do is make you concentrate on your singing. There is no place to hide. Too many a capella bands hide the song in musical flourishes, bells, and whistles. Perhaps they did that when they were back in college but now everything that Jake and Ethan does serves the song. There isn't a wasted noted. They felt the need to expand their musical horizons and added Eric on mandolin and he's not there as a novelty or to "fill out the sound" but to add to the music. He's expresses himself. More than any of that they weave the elements together into a musical whole.
Pesky J. Nixon (Jake, Ethan, and Eric)

John Introducing Pesky
The show ran quite late and Jake's daughter was sick so they turned straight back to Massachusetts after the show. We hung around for a bit talking to people then Gene, Isabel, and I went to Katz's deli for dinner. I didn't get my usual knoblewurst but opted for the more expensive pastrami. They have the best pastrami in the world, in any world, in any conceivable world. Yes I got my food talk I there.
When we left Katz's I asked Isabel and Gene for a ride home. Now I was of course already walking with them to their car. I of course knew they'd say yes. They of course knew they were taking me. Yet somehow I felt the need actually ask.
Now I'm off to make breakfast. Poached eggs today.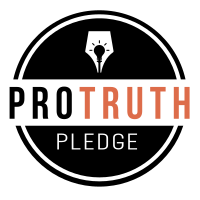 I signed the Pro-Truth Pledge:
please hold me accountable.







Video Didn't Kill the Blogging Star - May 18, 2018
Blue Jays Feel Mjollner - May 16, 2018
We're Right and You're Evil - May 15, 2018
Us and Them - May 14, 2018
Pesky Kat - May 13, 2018



creative commons
This work is licensed under a Creative Commons Attribution-Noncommercial-Share Alike 3.0 License.
Horvendile March 14, 2012




Follow on Feedly