I became insane with long intervals of horrible sanity.
Edgar Allen Poe
The trouble with fighting for human freedom is that one spends most of one's time defending scoundrels. For it is against scoundrels that oppressive laws are first aimed, and oppression must be stopped at the beginning if it is to be stopped at all.
- H. L. Mencken
Many people would sooner die than think; In fact, they do so
-Bertrand Russell
What I have been telling you, from alpha to omega, what is the one great thing the sigil taught me — that everything in life is miraculous. For the sigil taught me that it rests within the power of each of us to awaken at will from a dragging nightmare of life made up of unimportant tasks and tedious useless little habits, to see life as it really is, and to rejoice in its exquisite wonderfulness. If the sigil were proved to be the top of a tomato-can, it would not alter that big fact, nor my fixed faith. No Harrowby, the common names we call things by do not matter — except to show how very dull we are ...
-James Branch Cabell
February 14, 2013 - 12:31 a.m.
The longest night. Well it was long.
Time to start writing. Arrgghh, I forgot to call my friend yesterday for his birthday. I had a busy day but I had time for a call I hate that.
I had a fairly productive day at school I wrote, graded, and entered the grades for one quiz and entered the grades for another. I had to add a new student to both classes.
I went straight from school to the The Living Room where I had a long night, From 7 to 9 it was On Your Radar. I usually just sit at my regular table and whoever joins me joins me but this time I had to save three seats, Fred, Coco, and Katherine. Lori not LORi, Joe, Rona, and Bob as usual took the table behind me and John, Maggi, and the other John took the table next to me. I usually know most of the people there but last night was the last night or On Your Radar at the Living Room which is moving. From March through July it will be at Rockwood Music Hall 2. I hope that works out better than I expect. I love Rockwood it isn't set up well for On Your Radar.
The guests were, Rebecca Pronsky, Nels Andrews, , and the double numismatically named Penny Nichols. Penny was up first. She is an old friend of Jackson Brown and recorded a tribute album to him. All but one of her songs were by Jack as she calls him. So here's the thing, you might not want to be my friend any more but I don't like Jackson Brown. It isn't that he's bad. He is just the prototype sensitive singer/songwriter that has always left me feeling nothing. He writes what I think of as pretty songs, not beautiful, pretty. They don't take to new places. I don't go "that song is bad," I go, "oh was there a song on? I was daydreaming." He can't hold my attention. As it isn't his performance but his songs I found the same thing with Penny. I was pretty much mental blogging figuring how to phrase what I'm writing now. She was joined by Glen (why do I always think his name has two n's) Roethel on guitar and backup vocals. He sang Jackson's part on one song. I doubt very much that Jackson did as good a job as he Glen. His were perfect backing vocals. My first reaction was that their voices blended great but that wasn't it. When you listened closely you could hear her voice clearly but not his. He was there to enhance her sound. The phrase that hit me was that he wraps her voice in warm blanket. Before the show I accused him of stalking me as he so often seems to play with people I know and I don't know he's going to be there till he goes on stage. Oh and despite what Rebecca said he had the best hair on stage.
Akkk. I have to go. I waited. I think I'll try writing on the subway. I'm off to Trivia at Dempsey's pub. I'll post when I get home though if they have wifi I might do it from there,
I'm on the train. I knew I left my water bottle someplace yesterday but now I see that my notebook is missing too. I had it on the table at the Living Room last night and must have left them both there. Maybe I'll have time after trivia to pick them up. It isn't that far away.
OK where was I? Oh finishing with Penny. I feel bad saying negative things as I know it isn't that she is untalented. It's just that She and Jackson Brown follow an aesthetic that I don't share. I think that Mucca Pazza is the greatest thing since sliced bread but I understand that others don't appreciate circus punk marching bands. I'm pretty sure they understand that. I often write about an act being in someone's sweet spot. Jackson's songs come in on my fists and hit the handle of my musical bat.
Who did I talk to during that break? I know I got up and talked to somebody. Oh right, Anthony da Costa. There were others too but my brain isn't functioning. I really could use my notes. They are in my notebook. I expected Anthony as I know Nels through him.
Nels was up next. Nels hits my sweet spot. His songs hit the center of gravity of my bat. I've written about him many times so I am going to metablog, write about how I blog about him. The word that struck me to describe his music is "muscular." I bet a lot of you are nodding your heads in agreement. The thing is I think I and perhaps you are being influenced by his appearance. He's sort of burly. He looks like someone that should write muscular songs. But jumping ahead of myself I realized that I could call Rebecca's songs muscular too but that word would not have occurred to me if I hadn't thought about Nels as she's a petite cute woman. I think Nels's songs really are muscular and so are Rebecca's. They take you and gently force you into a different world and a different way of thinking. They are about strong emotions and ideas outside of the ordinary.
Nels has grown on me so much. I can no longer say he takes me by surprise how good he is. I expect it now. But this was the best I've heard him sound with the band. Perhaps it is Steve Vai's the soundman's doing. But I heard every world he sang clearly but still felt all the instruments.
I'm back on the subway now going home and I hve very little room. I'm between two big guys that are making no attempt to give me some room. One moved over to make less space when someone got up and before I sat down. He did not move back after failing to discourage me.
Rebecca is someone that is still growing on me. Her songs are dense with content and she has a great voice. She lightens the mood of her songs with her banter. Did I ask her to play the Budgiedome? I never remember who I asked. It's tough because I don't know who is going to be at Falcon Ridge.
Lori not LORi asked the OYR regulars to go on stage so she could take a picture of us at the last show at the Living Room. She asked me to take the picture because she didn't want me in it because she hates me. Sad isn't it. Everyone else said I should be in it so we got Coco to take the picture.
We didn't go home then because Barnaby Bright came on at 10. Katherine was starving and I was hungry so I asked Coco and Fred to save our seats and we went to eat. We were joined by Kath. Don't get confused Kath and Katherine are two different people, I have very little variety in the choice of names of friends. Kath is the cute singer with lots of blond hair and Katherine is the cute singer with lots of blond hair. That isn't helping is it. Kath is Kath Buckell and Katherine Etzel is in Bobtown. OK, got it? We went to the Turkish place on Houston, I had shish kabob. Once you heard I was getting Turkish that shouldn't have surprised you.
`When we got back Katherine joined Kath and Lisa and two of Fred's friends Vienna Teng and Melissa joined us. Yes I remembered names. I even remember the name of the security guard at school I'm friendly with but whose name I always forget. I'm not a total idiot.
Now I'm home and it's midnight. This might be a record for extended writing of an entry
So now we are back at the Living Room. It's probably been only a few months since I saw Barnaby Bright but it feels like ages. The natural order of things is that I never go more than two months without seeing them. I miss them as performers and as friends. I got to see Nathan before they went on. I didn't see Becky till she got onstage. That set up the pleasure of watching her face light up when she saw me. My Gentle Readers show know that I'm always insecure when it comes to how people feel about me. The first glance reaction is is a signal I trust more than most. It's pretty hard to fake.
What's left to say bout their music.? As always amazing music, lyrics, singing, and musicianship. On Highway 9 Becky said that it sounds happy but it isn't. She's wrong. Sure it is up tempo but there are other ways of conveying menace. They do it with the harmonies and what Becky does with her voice. I love that they are two of the very sweetest people I know but so much of their music is spooky and disturbing.
They were followed by a singer that I've seen around but don't really know. I forgot her name and that's just as well. She went on after 11:00 and I was tired. I left for school at 8 AM. I had a Crohn's attack. I simply lacked the strength to give her the attention needed to judge her music. The first time I saw Joe Crookston, who is on my short list of favorite singer/songwriters I was not impressed. It was 3 AM at the Budgiedome and perhaps the same thing happened. Next time I saw him he won me over. So I'm not saying that I disliked her or thought she was mediocre. I honestly don't know.
After the show Fred drove me back to the Last Homely House West of the Mountains. that was nice. I of course couldn't go right to sleep. I never can.
Now I do need to go to sleep. I'm teaching tomorrow. Tomorrow I'll tell you about tonight's adventures in Trivia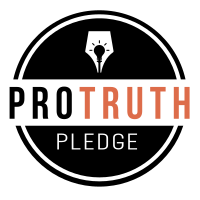 I signed the Pro-Truth Pledge:
please hold me accountable.







Valentine's Day Advice - February 13, 2018
It's the End of America as We Know It (And I Feel Fine) - February 12, 2018
Rock Lobster - February 11, 2018
Bruce Banner and Politics - February 10, 2018
Listening Lists - February 09, 2018



creative commons
This work is licensed under a Creative Commons Attribution-Noncommercial-Share Alike 3.0 License.
Horvendile February 14, 2013




Follow on Feedly