I became insane with long intervals of horrible sanity.
Edgar Allen Poe
The trouble with fighting for human freedom is that one spends most of one's time defending scoundrels. For it is against scoundrels that oppressive laws are first aimed, and oppression must be stopped at the beginning if it is to be stopped at all.
- H. L. Mencken
Many people would sooner die than think; In fact, they do so
-Bertrand Russell
What I have been telling you, from alpha to omega, what is the one great thing the sigil taught me — that everything in life is miraculous. For the sigil taught me that it rests within the power of each of us to awaken at will from a dragging nightmare of life made up of unimportant tasks and tedious useless little habits, to see life as it really is, and to rejoice in its exquisite wonderfulness. If the sigil were proved to be the top of a tomato-can, it would not alter that big fact, nor my fixed faith. No Harrowby, the common names we call things by do not matter — except to show how very dull we are ...
-James Branch Cabell
January 02, 2013 - 1:48 a.m.
And there's a hand, my trusty fere!
I could wait till tomorrow but I figured I needed to get my first entry of the new year in. At least I'm staring it on the first by a whole minute.
As has become my tradition I spent New Year's Eve at Warren and Tina's. for the first time that was not at all convenient as I am coming from Brooklyn by public transportation. the trip took over an hour and a half. Is that incentive for me to buy a car? Maybe after I get an apartment and get settled.
The party is always a geek fest. I met Warren playing bridge. Tina is a math professor. These are my people. Their friends are my people. Some of their friends are my friends. Andrew was a pick up partner I met a bridge club. He introduced me to Larry. I spent Thanksgiving with Larry and Diana's. Through those two I met Warren, JJ, and Marco. At some point, maybe at a NYE party I met Max. And of course people got married so I know Marco's wife Nadia and Andrew's wife Nina. They were all at the party..
Gaming is always a part of the NYE activities there. Last year I think I eschewed them and talked geeky stuff with Tina. This year I played a game that Larry and Diana brought. I think I might even know the name, Whole Brain. We had two teams. My team lost. It isn't the kind of game where that is particularly important.
I got a lesson whisky tasting from Marco. I don't drink so why was that fun? Because it is a passion for Marco and I love talking about people's passions. It's more than that. It is the way he talked about it. He didn't assume I shared it. He knew I didn't and he knows how to explain things to someone who doesn't know what he knows. Most of the time if someone talks hockey to me my eyes glaze over. But I enjoy it when Gene or Alan does because they communicate not just their love for it but the thinking behind it. It is very much what I try to do when I write here about my passions. I hope I succeed.
We all went in to watch the ball drop at midnight. I was worried because this was the first NYE without Dick Clark in ages. Would the year really change without his presence? It did!
I didn't stay that much longer after that. Larry and Diana drove to the subway which saved a lot of time. I took the bus when I got there. Even then I had to take the 7 its entire route and then the Q into Brooklyn. I got back to the Last Homely House West of the Mountains just before 2 AM. I should have gone right to sleep but I couldn't. I couldn't and had things to do online and didn't get to bed to 4 AM. That was bad as I didn't want to sleep late the next morning as I had a lot to do. So what happened? I slept till 12:30. The first thing I had to do was move out of my room. I had been staying in Elrond and Celebrian's middle daughter's room. I need to come up with a name for her. There is no corresponding character in The Hobbit or LOTR. I will call her Elladan and her younger sister Elrohir. Yes those are the names of the sons of Elrond and Celebrian but I don't know the rules of masculine and feminine names in Sindarin so perhaps they don't exist and names are gender neutral. Then the only issue is that the brethren were twins and older than Arwen but I'm not going to rename Arwen and we'll just have to learn to live with it.
So where was I? O yes I had to move from Elladan's room which was used as a coat room up to the Greenhouse which is neither green nor a house nor a place to grow plants. I believe Arwen is responsible for naming it that. It's on the top floor of the house.
After moving and getting dressed my job was to help get ready for today's New Year's Day party and to carve the meat. Nothing makes me feel more like an adult than carving. I did a very good job with the ham, not as good with the more difficult turkey.
I have no idea how many people were here today but the party went on for something like 7 hours with people coming and going. I share a lot of friends with Elrond and Celebrian so I knew a lot of people, Coco & Bruce, Mike, Pat & Ellen, birthday girl Meg, Honor, and I know there were more. Well some are people I met here last year like Suze. Others I'm just being an idiot and forgetting. I'm often an idiot. So sorry people Im forgetting. I had a blast. I like my friends. I like Elrond and Celbrian's friends and family. They are by necessity elves and elf friends and that means good people Perhaps more cogently they are smart and fun people. Oh and there was pie and cheese cake and lots of chocolate. I drank ridiculous amounts of hot chocolate, cider, coffee, egg nog and coffee with egg nog.
After all was over I retried to the greenhouse. I found the electrical outlets and I can recharge my phone and computer so all is good in the world.
Now I should get to bed. I don't want to sleep so late tomorrow. I don't have particular plans but I do want to go to get my mail at Columbus Circle. While I'm there I'll do more stuff in the City. Maybe I'll stop by my office.
Good I remembered how I wanted to end this. There is no way I can sum up New Year's better than Robert Burns so I'll leave you with the Bard's words sung by Eddi Reader. I can't listen closely without tearing up.
It's of course written in the Guid Scots Tongue so here are annotated lyrics. Read them before or while you listen.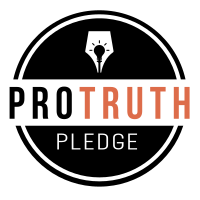 I signed the Pro-Truth Pledge:
please hold me accountable.







New Year's Eve with the Space Dog - January 01, 2018
Plenty of Good in a Bad Year - December 31, 2017
That's Not Funny - December 30, 2017
The TARDIS and the Fractal - December 29, 2017
A Visit From Sprite Nicholas - December 28, 2017



creative commons
This work is licensed under a Creative Commons Attribution-Noncommercial-Share Alike 3.0 License.
Horvendile January 02, 2013




Follow on Feedly