I became insane with long intervals of horrible sanity.
Edgar Allen Poe
The trouble with fighting for human freedom is that one spends most of one's time defending scoundrels. For it is against scoundrels that oppressive laws are first aimed, and oppression must be stopped at the beginning if it is to be stopped at all.
- H. L. Mencken
Many people would sooner die than think; In fact, they do so
-Bertrand Russell
What I have been telling you, from alpha to omega, what is the one great thing the sigil taught me — that everything in life is miraculous. For the sigil taught me that it rests within the power of each of us to awaken at will from a dragging nightmare of life made up of unimportant tasks and tedious useless little habits, to see life as it really is, and to rejoice in its exquisite wonderfulness. If the sigil were proved to be the top of a tomato-can, it would not alter that big fact, nor my fixed faith. No Harrowby, the common names we call things by do not matter — except to show how very dull we are ...
-James Branch Cabell
March 09, 2013 - 11:15 a.m.
Dancing in the Dark
I'm up and I'm writing, a miracle. I don't know why but it feels like it.
Warning there is about to be some math. If you are a mathphobe you could skip it and move down to the horizontal line. It isn't so much about math as about teaching and theory of mind
I had a pedagogic insight yesterday. It came from thinking about something that happened the day before going over the finite math test. One question was to expand:
(x-2)²
To do that you use the identity:
(A-B)³=A³ – 3A²B+3AB² – B³
I asked the students What is A in this problem. They say "x." I then ask "What is B?" and they say "–2." Was that your answer? It's wrong. B is 2. Just look at the two expressions and compare symbol to symbol. The 2 is sitting right where the B is. My insight is that it is assumed that students can make substitutions, but I know that they can't. The problem is how to teach it. Nobody ever taught me. It's like teaching someone how pointing works. It is something you just know. But it isn't. It's something I just know, not many students. I am going to try and just do many substitution problems and attempt to put into words what is happening. On this one I'd say, "B is the number that is being subtracted from A. What number is being subtracted from x?" If they then say "–2" I'd ask "what is x–(–2)? I'm pretty sure they know that's x+2 so the wrong thing. Maybe doing a bunch of problems like that will help it sink in. It's an experiment. My insight was not on how to teach it but the necessity of teaching it.

---

OK the scary math is over. Now on to music and food and dancing.

After I finished blogging from school I went to the American Folk Art Museum for the free Friday concert. I had no idea who was playing but it's only four blocks from school, it's free, and I trust Lara Ewen's taste. I also enjoy her banter, she has a unique presenting style. I got there ten minutes before it was supposed to start, 5:30. there was hardly anyone there. I grabbed a chair and looked at the exhibits. The current exhibit is not my cup of tea. by the time the show started, maybe 15 minutes late, the place was full. I don't remember the name of the performer and that's just as well as I don't have much to say about him. It's like at NERFA. I don't expect to be impressed by most people. He was OK., you might love him. He didn't do it for me but it was pleasant and a nice way to pass the time. I'll be back whenever I have the time to check it out.

There are actually three performs but I could only stay for one because I had to head to the Jalopy Theatre in Red Hook Brooklyn for Miles of Music Old Time Dance Party. I tried to leave enough time for dinner because there is a great wing place nearby. I had no idea what the name was other than it had "wing" in it. Google maps was being difficult and not listing it when I searched even though that's how I originally found it. I knew about where it was so I just walked up Smith Street till I found it. It's called The WingBar. I never feel comfortable in bars but I like wings. I ordered the hot ones and seasoned fries. The food is great. The wait staff is super friendly. I actively like the people working there. The problem is that service is slow and I don't know why. I can see everyone working very hard, the food is cook in plain sight. I think they could use a better system. The upshot was that I got to Jalopy an hour late. The show was scheduled for 7-11 and I figured they'd start a little late so my original plan was to get there at 7:15 or so. Instead it was almost 8. I was right about them starting late. The music hadn't begun when I arrive. that was nice. There was still a few hangers so I could hang up my coat and I put my backpack under the pews. Jalopy usually has pews but they moved them to one corner when there is a dance.

It was a kick off for the Miles of Music Camp. You have to love a camp that's in Park Slope, Brooklyn. Yes it also meets out in the country but this weekend it's the wilds of Brooklyn. One of the hosts is the charismatic Kristin Andreassen.. She's my gateway into this world. I love Old Time Music, I love Kristin as both a performer and a person, and I always say I need to dance more so I had to go.

Usually when I listen to music I know lots of people but this is a new scene to me that I'm just getting into. The only ones I knew were performers, Kristin, who didn't actually play or sing, Stephanie Jenkins, and Michaela Ann. I have talked about how we get swept by the currents of our life; sometimes the currents bring people together, sometimes it pulls us apart. They have swept me to Stephanie and Michaela. They went from being people I hardly ever saw and hardly knew into people I now see often. I've even been to Stephanie's parent's home for a house concert without knowing beforehand it was her ancestral manse.

Most of the dances were square dances Yes I danced. Yes I went up to strange women and asked them to be my partner. My Gentle Readers know that isn't easy for me. It got easier. It helped that the third woman I asked, Shaun (sp?) asked me to dance the next dance. She became my default partner. So I square danced. That's good for my Terpsichorean ego. Many of the figures are complex and in essence mathematical. Those confuse many people but not me. I see the underlying pattern. Not that it helps when everyone else in the square doesn't. Still even the train wrecks are fun. When Shaun asked me I tried to waltz. After the last dance I went to I thought I finally had it figured out. But I forgot the basic waltz step so we made it up as we went along. At least we danced in 3/4. I saw some people attempting to dance in 4/4. Everyone had fun.

Kristin was the emcee and the square dance caller. I think she knew everyone there. At least when she was trying to teach us to dance she called us all by our names. She's say, Gordon and __________ you're standing backwards." The woman is supposed to be on the gentleman's right.

Like I said I didn't know many people there and those I knew were busy, often on stage. That is actually part of the reason I wanted to go; to talk to new people. I can get very comfortable with my crowd. Most places I go everybody seems to know me. You have to shake that up. I once read that, that was a hallmark of lucky people, they put themselves in novel situations. It sounds good to me. I know a tremendous number of people and that's why. I realize that it's a place where I successfully battle my anxiety. I sometimes have to force myself to do it but I do.

Most shows I go to nowadays have older audiences. I'm usually below the median. This is a young crowd. I almost said I wasn't the only geezer but nobody there was a geezer. The calendar might say they were past the half century mark, sometimes well past, but they all struck me as young, as do my friends that are my age.

There were also quite a few children there. One square I was in had a little girl about half my size. That was so much fun even though dancing is a bit of a challenge with someone so much shorter. Kids have so much fun at these things and it's infectious.

The dance came to an end and was followed by a band. Yes I forgot there name too. I should have just left when the dance ended because there was a fairly long break. Things got a bit socially awkward for me then without the dancing to lubricate things. Many people did leave then . The band came on at almost 11 and I only stayed for about 25 minutes more because it isn't a fast trip home even though it's only a few miles away. Most of the time is spent walking. Jalopy is not near the train.

I was tired when I got home but very happy. This was a good choice. Would any of you like to join me next time I do something like this?

When I'm done with this I'll get out of bed and make breakfast. We'll see how my legs are after dancing all night with miles of music and walking a couple of miles.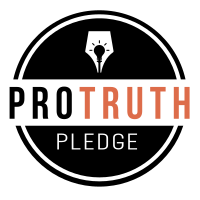 I signed the Pro-Truth Pledge:
please hold me accountable.







Video Didn't Kill the Blogging Star - May 18, 2018
Blue Jays Feel Mjollner - May 16, 2018
We're Right and You're Evil - May 15, 2018
Us and Them - May 14, 2018
Pesky Kat - May 13, 2018



creative commons
This work is licensed under a Creative Commons Attribution-Noncommercial-Share Alike 3.0 License.
Horvendile March 09, 2013




Follow on Feedly